home
>
remanufactured engines
>
ford used engines
>ford mustang engine
Used Ford Mustang Engine
When your Ford Mustang starts to splutter and choke, there is quite the chance that your mechanic will tell you that the only way out for your car to start working again is to look for a replacement engine. In case, you too are in the market for another engine for your Ford Mustang, then there are several things that you need to keep in mind.
• The very first thing that you need to decide is whether you are going to invest in a brand new engine or a second hand one. If you are thinking of purchasing a new engine, then you will have to keep in mind, that it will not come cheap. New engines are quite expensive and for people who own cars that are a few years old, this might not be the best option.
Toll Free 1-866-651-2992
• If you have decided that you will be looking at a used engine for sale, then you need to make sure that you are buying the same from a reputed place. Going by only advertisements or sales pitches could take you into deep trouble, because for starters, you might not even know where the engine has been obtained from. There is quite the chance that the engine might have been stolen or illegally obtained.
• When looking at second hand engines for sale, you need to make sure that you choose a company that will offer you all the necessary documentation along with it. This means that you should have access to the precise mileage, the number of times the engine has been serviced in the past, where the engine was sourced from and whether the engine was from a car that was in an accident.
• The used engine for sale that you are looking for should be one that has been looked at in minute detail by a minimum of one engineer, if not a team. Ideally, a team of mechanics and engineers should dismantle the entire engine and check every part of it. They should ascertain that all parts of the engine are working and if not, the defective parts should either be repaired or replaced. Once the engine is in working condition, the entire engine should be cleaned and then carefully reassembled.
• The company from where you are planning of buying the remanufactured engine, should have a proper cataloguing system in place, along with an extensive database. This means that when the engines are being stored in the warehouse, they should be tagged with the appropriate details, making them easy to locate at a moment's notice. The database should be designed in such a manner, that with a few basic details, the system should not only recognise the precise type of engine, but also provide the exact location.
Toll Free 1-866-651-2992
• When you call a company to find out about an engine for sale, they should not ask too many details from you. Ideally, they should not ask for anything more than the make and model of your car for which you are trying to buy an engine, the vehicle identification number and the address to which the engine will have to be shipped. If they are asking for too many details, you might want to reconsider.
• In addition, all good companies will also provide you with a free quote, allowing you to go to other dealers and compare prices. If the sales team is pushing you to make the purchase immediately, you can take it for granted that there is something wrong. For a company that is confident in the products that it is offering, there will be no need for hankering.
Now, locating such a company might prove to be a really tough task, but there is an easy way around it and that includes you picking up the phone and calling us at Sharper Edge Engines. We have engines that are sourced through legitimate means, which include salvage yards, auto dismantlers and even other used engine dealers. Each engine that we sell is checked inside out by a team of experts, who will ascertain that the engine will provide good performance. Before we dispatch the engine to the address of your specification, we will also send details such as what the precise mileage is, how many times it had been serviced in the past and the warranty.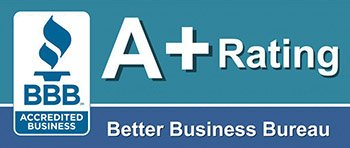 Toll Free 1-866-651-2992
1998 Used Ford Mustang Engine


Details:
Long Block ( complete Engine )
To Fit:
1998 Ford Mustang 3.8L (VIN 4, 8th digit, 6 Cyl, 232 cid)
Mileage:
111K
Rared:
Delivered cost:
Call us for Discounted Price
1-866-651-2992
2008 Used Ford Mustang Engine


Details:
Long Block ( complete Engine )
To Fit:
2008 Ford Mustang 4.6L (VIN H, 8th digit, 3V), Without Bullitt package; from 12/03/07
Mileage:
38K
Rared:
Delivered cost:
Call us for Discounted Price
1-866-651-2992
2001 Used Ford Mustang Engine


Details:
Long Block ( complete Engine )
To Fit:
2001 Ford Mustang 3.8L (VIN 4, 8th digit, 6 Cyl, 232 cid)
Mileage:
66K
Rared:
Delivered cost:
Call us for Discounted Price
1-866-651-2992
2001 Used Ford Mustang Engine


Details:
Long Block ( complete Engine )
To Fit:
2001 Ford Mustang 3.8L (VIN 4, 8th digit, 6 Cyl, 232 cid)
Mileage:
92K
Rared:
Delivered cost:
Call us for Discounted Price
1-866-651-2992
2003 Used Ford Mustang Engine


Details:
Long Block ( complete Engine )
To Fit:
2003 Ford Mustang 4.6L, VIN R (8th digit, DOHC, Mach 1), Manual Transmission
Mileage:
68K
Rared:
Delivered cost:
Call us for Discounted Price
1-866-651-2992
2006 Used Ford Mustang Engine


Details:
Long Block ( complete Engine )
To Fit:
2006 Ford Mustang 4.0L (VIN N, 8th digit, SOHC)
Mileage:
34K
Rared:
Delivered cost:
Call us for Discounted Price
1-866-651-2992