home
>
remanufactured engines
>
ford used engines
>ford fusion engine
Used Ford Fusion Engine
You have been driving around your Ford Fusion for a long time, and you have made sure that the car is serviced on time and washed every day. You are a careful driver and have ensured that your car has never been in any serious accident. However, in the past few days, your car has been acting up and when you took it your mechanic, he told you that it was time to start looking for a replacement engine.
This is when you start getting nightmares, because you have heard several stories from friends and family members. They have told you about how tough it is to find a good engine that will be able to replace the existing one. You will hear stories about how if you go looking for a new engine, you will have to spend half your savings. If you look at a used engine for sale, you will have no guarantee that the engine is a genuine one or that it will work long enough for the money that you have invested. Chances are that you might not even know whether the engine you are being sold has been obtained through legitimate channels.
Toll Free 1-866-651-2992
When there are so many horror stories floating around, Sharper Edge Engines will arrive on the horizon as a beacon of hope. Our extensive list of clients will bear proof to our commitment to quality and ensuring that your car is matched with the right engine. Each engine for sale that we offer has not only been sourced through legitimate channels, but also with the intention of providing superior performance, with minimal maintenance. Our aim is to give your car a new lease of life!
In order to locate the exact engine for your Ford Fusion, all it will take from you is a phone call to us. When you call us, one of our team members will attend your call and they will ask you just three things – what model and make your car is, what the vehicle identification number is and where you would like it shipped to. These details will allow us to locate the engine and provide you with a quote. With this, we leave the ball in your court again – you can choose to either get some more quotes before making your purchase or you can place your order immediately.
Decide to pick up a used engine for sale from us and you can be rest assured that you would have made the right choice. Each engine that we sell is of the finest quality, even though it is not brand new. Most of the engines that we sell are sourced through other used engine dealers, salvage yards, auto dismantlers and even scrap dealers. However, none of the engines leave our warehouses, without being checked thoroughly first.
Toll Free 1-866-651-2992
Each engine that we sell is firstly dismantled by a team of mechanics and engineers, who check the engine to make sure that there is nothing wrong with it. In case, they find a part that is not working is or is not up to the mark, they will either try to repair it or simply replace it. After this, the engine will be cleaned and carefully put back together. This is why we call each of our engines a remanufactured engine, as opposed to just a used or second hand engine.
After the engine has been cleaned out thoroughly, checked and reassembled, it will be tagged and stored in a warehouse. The tagging is done with a range of details, which when cross referenced in our database, makes it very easy for us to locate a particular engine in a sea of engines. This means that when you call us with your requirement, our team should ideally be able to locate the precise engine for you, within a few minutes. Since there are a lot of engines for sale, we will ask of you a few details – the model and make of your car, the vehicle identification number and the shipping address.
Purchase an engine from us, and we will give you all the details that you might need along the way, including the accurate mileage, warranty and even the number of times the engine has been serviced in the past.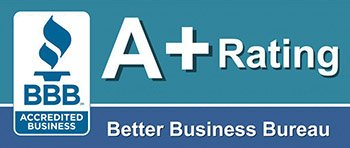 Toll Free 1-866-651-2992
2006 Used Ford Fusion Engine


Details:
Long Block ( complete Engine )
To Fit:
2006 Ford Fusion 2.3L (VIN Z, 8th digit)
Mileage:
47K
Rared:
Delivered cost:
Call us for Discounted Price
1-866-651-2992
2010 Used Ford Fusion Engine


Details:
Long Block ( complete Engine )
To Fit:
2010 Ford Fusion gasoline, 2.5L, VIN A (8th digit)
Mileage:
28K
Rared:
Delivered cost:
Call us for Discounted Price
1-866-651-2992
2010 Used Ford Fusion Engine


Details:
Long Block ( complete Engine )
To Fit:
2010 Ford Fusion gasoline, 2.5L, VIN A (8th digit)
Mileage:
16K
Rared:
Delivered cost:
Call us for Discounted Price
1-866-651-2992
2007 Used Ford Fusion Engine


Details:
Long Block ( complete Engine )
To Fit:
2007 Ford Fusion 2.3L (VIN Z, 8th digit), from 12/01/06
Mileage:
42K
Rared:
Delivered cost:
Call us for Discounted Price
1-866-651-2992
2008 Used Ford Fusion Engine


Details:
Long Block ( complete Engine )
To Fit:
2008 Ford Fusion 2.3L (VIN Z, 8th digit)
Mileage:
38K
Rared:
Delivered cost:
Call us for Discounted Price
1-866-651-2992
2013 Used Ford Fusion Engine


Details:
Long Block ( complete Engine )
To Fit:
2013 Ford Fusion gasoline, 1.6L (VIN R, 8th digit, turbo)
Mileage:
14K
Rared:
Delivered cost:
Call us for Discounted Price
1-866-651-2992