home
>
remanufactured engines
>
ford used engines
>ford forward control engine
Used Ford Forward Control Engine
When you own a Ford Truck-Forward Control, you know that it is something that is more than just a vehicle for you. It is a part of your life, and while it might take you from one place to another, it will also ensure that you have a safe ride home during the rains or carry all the equipment you need for your work. Which is why, when it starts to splutter and choke all the time, you will rush it to your mechanic. There is quite the chance that the mechanic will tell you that you might have to start looking for a Used Ford engine.
Looking for another engine for your Ford truck might seem easy, but often it's not, because there are a lot of variables involved. You will need to keep a long checklist in hand, before you can decide which engine is the best for you. Let's take a look at the checklist(Replacement Ford Engines):
Toll Free 1-866-651-2992
1. You need to make sure that the engine has been soured in a proper manner and through proper channels. It is important to know whether the engine came from a car that was sold or was at the police impound. You also need to know if the engine was taken from a car that was in an accident and was given away by the insurance company.
2. You might be looking at a used engine for sale, but you need to make sure that the engine will give you value for money. It is important to invest in an engine that will function the way in which it is supposed to. When you are replacing the engine, you are looking at ensuring that your car runs for a longer time, and even though you are using a used engine, you will still expect functioning.
3. It is important that you ensure that the engine you are buying has been checked thoroughly. Many places will simply clean the engine and touch up the paint on the outside, but not really bother to check it from the inside, which is what really matters. You will have to ensure that the engine you are buying has been checked for all working parts and ensure that they are all functioning the way they should. This is the only way you can be certain that you are buying an authentic remanufactured engine.
Toll Free 1-866-651-2992
4. When you call a company to enquire about the availability of a particular engine, they should be able to and willing to help you out, with any and all queries that you might have. If it is your first time buying a used engine, it will be all the more important that you that you get all the information that you need. Whoever you talk to, should be willing to talk to you, offering you details, for as long as you keep asking for them.
5. Before you actually commit to investing in an engine for sale, it is important that you know the history of the engine. This means that you should know where the engine is coming for, whether it was taken from a vehicle that was in an accident and has now been written off by the insurance company or whether it was taken from a vehicle lying around in the salvage yard. You should also be able to gain other important details such as the accurate mileage and the number of services it has been through, amongst others.
6. You might be able to find the perfect used engine for sale, but what would be the point of the entire exercise if they are not willing to ship it to your address? This is why you need to make sure that they will be prepared to send it wherever you ask.
You could either go through the entire checklist, or you could simply give Sharper Edge Engines a call. We not only offer you the most extensive range of engines for sale, but also the guarantee that each engine has been sourced through proper channels. This is why, with each engine that we sell, we are able to offer intricate information, such as the precise mileage, the number of times the engine has been serviced and which parts might have been changed.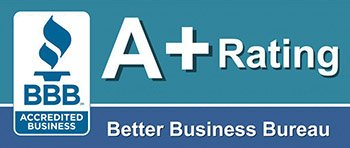 Toll Free 1-866-651-2992