home
>
remanufactured engines
>
ford used engines
>ford focus engine
Used Ford Focus Engine
There are some cars that are meant only to transport you from point A to point B; but there are some cars, which are meant to become integral parts of your life and also act as your style statement. If you own a Ford Focus, you would know that your car falls in the second category, because this is one of those automobiles, which was designed to offer performance and power. This is why when you have to replace the existing engine, you would not be too confident about investing in a used engine for sale.
When you think used engine, you would immediately picture a dusty old engine, with the cover falling off and the interiors in a shabby condition. However, today, there are companies that are changing the face of used engines and ensuring that not only do they offer superior performance, but also true value for money. This is perhaps why the correct term to use for them happens to be remanufactured engine.
Toll Free 1-866-651-2992
We, at Sharp Edge Engines, are pioneers in the world of offering such engines, and when we say remanufactured, we mean it. We have tie ups with other used engine dealers, salvage yard owners, engine dismantlers and even insurance companies. Through them, we source engines that are legitimate and still in reasonably good condition. The reason why we take engines through insurance companies is because many a times, a car might be in an accident, and while the exteriors might have been damaged, the engine might have escaped with little or no damage.
Before putting up a used engine for sale, we have a team of engineers, who will take the entire engine apart with extreme care. By taking the engine apart, they are able to take a closer look at every part of the engine. This means that they will be able to see whether every part is working or not. In case, they spot one part that is not working, they will be able to take it out and repair it or replace it altogether. With the part back in place and in proper working order, the entire engine will be thoroughly cleaned and then put back together. Remanufacturing the engine in this manner also ensures that the engine will work in the best manner possible and for a really long time, making this investment one that gives you true value for your money.
Once the engine has been "remanufactured", it will be tagged with all the essential details and stored in a warehouse.
This is why, when you give us a call, we will not take a lot of time to locate the precise engine for you. When you call us looking for an engine for sale, we will ask you for a few details. We will ask you for type of car you own, what the vehicle identification number is and to what address you will want the engine shipped to. With the first two details, we will be able to locate the exact engine for you and with the shipping address in hand, we will be able to calculate the exact cost. We will then provide you with a quote, which means that you are free to look around at other places as well, which offer used engines. However, we are confident that no one will offer you the range or the rates that we provide.
Toll Free 1-866-651-2992
There are more reasons why you should consider purchasing an engine through us – since we are aware of how and where each of our engines, we will be able to give you a proper history. This means, that we will be able to tell you where the engine was sourced from, how many times it has been serviced, what the precise mileage is and even details about which parts were replaced. Ours is a legitimate organisation, which means that each replacement engine that we sell, will come with a warranty, bill and all other necessary documentation.
So if you are also looking for engines for sale for your Ford Focus or any other car, give us a call, and there is quite the chance that you will not have to look anywhere else!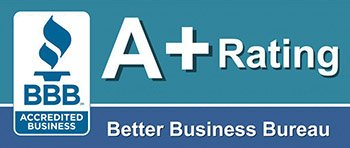 Toll Free 1-866-651-2992
2000 Used Ford Focus Engine


Details:
Long Block ( complete Engine )
To Fit:
2000 Ford Focus (2.0L), VIN P (8th digit, SOHC)
Mileage:
97K
Rared:
Delivered cost:
Call us for Discounted Price
1-866-651-2992
2012 Used Ford Focus Engine


Details:
Long Block ( complete Engine )
To Fit:
2012 Ford Focus gasoline, (2.0L, VIN 2, 8th digit), from 06/01/11
Mileage:
28K
Rared:
Delivered cost:
Call us for Discounted Price
1-866-651-2992
2005 Used Ford Focus Engine


Details:
Long Block ( complete Engine )
To Fit:
2005 Ford Focus 2.0L (VIN N, 8th digit, DOHC)
Mileage:
66K
Rared:
Delivered cost:
Call us for Discounted Price
1-866-651-2992
2005 Used Ford Focus Engine


Details:
Long Block ( complete Engine )
To Fit:
2005 Ford Focus 2.0L (VIN N, 8th digit, DOHC)
Mileage:
42K
Rared:
Delivered cost:
Call us for Discounted Price
1-866-651-2992
2006 Used Ford Focus Engine


Details:
Long Block ( complete Engine )
To Fit:
2006 Ford Focus 2.0L (VIN N, 8th digit, DOHC)
Mileage:
38K
Rared:
Delivered cost:
Call us for Discounted Price
1-866-651-2992
2008 Used Ford Focus Engine


Details:
Long Block ( complete Engine )
To Fit:
2008 Ford Focus (2.0L, VIN N, 8th digit, DOHC), standard emissions
Mileage:
34K
Rared:
Delivered cost:
Call us for Discounted Price
1-866-651-2992