home
>
remanufactured engines
>
ford used engines
>ford f550 engine
Used Ford Truck F550 Engine
If you own a Ford truck F550, then you know that it is one of the sturdiest vehicles in town. This is the kind of truck, you can drive within the city and also on terrains that normal cars might not be able to manoeuvre. However, this strong truck too is a machine, which means that there is always the chance that you might suddenly have to start looking for Used Ford engines for sale.
When you do have to find another engine to replace the one that came in the truck originally, there will be a lot of things that you will need to keep in mind. From where you are buying your engine from to whether you get a bill with it or not; there will be plenty of things that you will need to remember. There are two main options for you – either you can head to the authorised dealer of Ford and ask for a brand new engine, which will probably burn a hole through your pocket, but give you good performance.
Toll Free 1-866-651-2992
Or, you could give us a call at Sharper Edge Engines, where we will offer you a remanufactured engine, which will help you save your pocket from getting burnt, while offering great performance. If you are truly wise, you will most certainly choose the second option, because this is the way to not only get a good engine, but also save in the long run. After all, when you save money on a good engine, it will be a long term saving!
There are innumerable reasons why you would want to buy a used engine from us and are just some of them:
• We have a network that is spread across the length and breadth of the country, which means that we have access to the widest range of engines. We have created collaborations with other used engine dealers, auto dismantlers, recyclers and salvage yards. In addition, we have also links with several insurance companies, who allow us access to the engines of those cars, which have been disposed post accidents. While the exterior of such cars might have been destroyed, the engines might have escaped with minimal or no damage.
Toll Free 1-866-651-2992
• When you call us to find about any of the engines for sale, we will firstly provide you with a free quote, which will allow you to shop around a little bit more, should you want. In order to provide you with that free quote, we will ask you to provide us with just three pieces of information – the type of car, which would include the model and make, the vehicle identification number, which is the unique identification code of each vehicle and the address to which the engine will have to be sent to.
• Ask about any used engine for sale, and chances are that we already have the same in one of our warehouses. Every engine that we receive is subjected to scrutiny and once it has passed the same, it is tagged with care and the information from the same will be entered into our complex database. Through this database, we will be able to locate any engine, at any time, with absolute ease.
• When we say scrutiny, we mean a team of engineers and mechanics who have immense experience, taking the entire engine apart. Opening up the engine allows them to inspect every part and make sure that every part is working the way it should be. In case, there are faulty parts, they are either repaired or replaced, to ensure that the engine is in great shape. The final step before closing up the engine again is a thorough cleaning.
• When you decide that you are going to take a replacement engine from us, we will make sure that you have all the information that you might require at a later stage. This means that we will tell you exactly how and where the engine was sourced from, we will provide you with the accurate details about the mileage as well as the number of times the engine has been serviced.
Take a used engine for sale through us and you will not only have a wonderful piece of machinery, you will also have peace of mind and a truck that will run strong for a long time.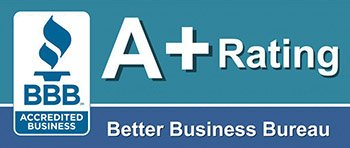 Toll Free 1-866-651-2992
2003 Used Ford F550 Engine


Details:
Long Block ( complete Engine )
To Fit:
2003 Ford F-550 Super Duty 6.0L (VIN P, 8th digit, diesel)
Mileage:
75K
Rared:
Delivered cost:
Call us for Discounted Price
1-866-651-2992
2002 Used Ford F550 Engine


Details:
Long Block ( complete Engine )
To Fit:
2002 Ford F-550 Super Duty 6.8L (VIN S, 8th digit, 10-415), w/EGR valve
Mileage:
96K
Rared:
Delivered cost:
Call us for Discounted Price
1-866-651-2992
2002 Used Ford F550 Engine


Details:
Long Block ( complete Engine )
To Fit:
2002 Ford F-550 Super Duty 6.8L (VIN S, 8th digit, 10-415), w/EGR valve
Mileage:
66K
Rared:
Delivered cost:
Call us for Discounted Price
1-866-651-2992
1999 Used Ford F550 Engine


Details:
Long Block ( complete Engine )
To Fit:
1999 Ford F-550 Super Duty 7.3L (VIN F, 8th digit, diesel)
Mileage:
102K
Rared:
Delivered cost:
Call us for Discounted Price
1-866-651-2992
2003 Used Ford F550 Engine


Details:
Long Block ( complete Engine )
To Fit:
2003 Ford F-550 Super Duty 6.0L (VIN P, 8th digit, diesel)
Mileage:
98K
Rared:
Delivered cost:
Call us for Discounted Price
1-866-651-2992
2003 Used Ford F550 Engine


Details:
Long Block ( complete Engine )
To Fit:
2003 Ford F-550 Super Duty 6.0L (VIN P, 8th digit, diesel)
Mileage:
63K
Rared:
Delivered cost:
Call us for Discounted Price
1-866-651-2992