home
>
remanufactured engines
>
ford used engines
>ford f450 engine
Ford Truck F450 Engine
For someone who has to travel long distances on a regular basis or has to constantly move large loads, there would be no better choice of vehicle but the Ford Truck – F450. This is a vehicle meant for the roads and to lug around any kind of freight. But when you are constantly on the road, it starts to take a toll on your health as well as the health of your vehicle. There will eventually come a time, when during a routine servicing, your mechanic will tell you that your truck will soon require a replacement Ford F450 Engine.
When this time comes, your best bet would be to simply place a call to Sharper Edge Engines and we will take care of everything for you. Whether you are purchasing an engine for the very first time or have done so numerous times before, we will be willing to play guide for you, through this sometimes confusing maze. If you are purchasing used Ford F450 engines for the very first time, you would wonder why this would be a confusing process – you would think that it would be as simple as going to store, telling the store owner that you are looking for a particular engine, paying for it and bringing it back home.
Toll Free 1-866-651-2992
However, when you are looking for a used engine for sale, things are a little different. First of all, you need to know where the engine has been obtained from – you need to make sure that the engine was not stolen or acquired in any incorrect manner. Then you need to be sure that the engine is in good working condition and has been checked properly. You will also require a proper bill with it, because should there ever be a check, you should be able to prove that the engine is a legitimate one.
This is where we will step in to help you – when you give us a call, looking for a used engine for sale, we will ask you for only three pieces of information. We will ask you to tell us the type of truck you drive, the vehicle identification number and the shipping address, where you would want this engine sent to. This information will allow us to check our database and ensure that the engine is readily available and with the shipping address we will provide you with a free quote.
We can assure you that every engine that we sell is a remanufactured engine, because no matter where the engine has been sourced from, we have our team of mechanics and engineers inspect it. This means that they will take the engine apart, piece by piece and ensure that every part is in working condition. If a certain part is not working, it will be taken out to be repaired and parts beyond repair are replaced. Before the engine is reassembled, it will be cleaned out thoroughly, so that it is as good as new.
Toll Free 1-866-651-2992
Once the engine has been properly restored, it is tagged with specific information and stored in a warehouse. The information on the tag is directly connected with our computer database, which means that locating an engine is just a few clicks away. And once we have located the engine, we will conduct one final check to ensure that it is working properly, before we make arrangements to have it sent to you.
When you pick up an engine for sale through us, we will be able to furnish you with any and all details that you might be looking for, starting with where and how the engine was sourced. This means that we will have the information in our hand, and we will be able to tell you that whether the engine was taken from a car that was sold off by the previous owner or was disposed off after an accident. We will also give you crucial information such as the exact mileage of the engine, the number of times it has been serviced in the past and anything else that you might need to know.
With each of the Used engines for sale that we offer, we will also provide a proper bill and a warranty, both of which show the confidence that we have in what we offer.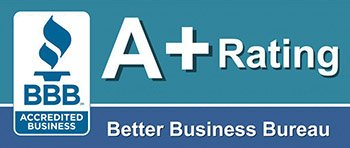 Toll Free 1-866-651-2992
2003 Used Ford F450 Engine


Details:
Long Block ( complete Engine )
To Fit:
2003 Ford F-450 Super Duty 6.0L (VIN P, 8th digit, diesel)
Mileage:
75K
Rared:
Delivered cost:
Call us for Discounted Price
1-866-651-2992
2002 Used Ford F450 Engine


Details:
Long Block ( complete Engine )
To Fit:
2002 Ford F-450 Super Duty 6.8L (VIN S, 8th digit, 10-415), w/EGR valve
Mileage:
96K
Rared:
Delivered cost:
Call us for Discounted Price
1-866-651-2992
1999 Used Ford F450 Engine


Details:
Long Block ( complete Engine )
To Fit:
1999 Ford F-450 Super Duty 7.3L (VIN F, 8th digit, diesel), High Altitude
Mileage:
46K
Rared:
Delivered cost:
Call us for Discounted Price
1-866-651-2992
2002 Used Ford F450 Engine


Details:
Long Block ( complete Engine )
To Fit:
2002 Ford F-450 Super Duty 6.8L (VIN S, 8th digit, 10-415), w/EGR valve
Mileage:
92K
Rared:
Delivered cost:
Call us for Discounted Price
1-866-651-2992
2003 Used Ford F450 Engine


Details:
Long Block ( complete Engine )
To Fit:
2003 Ford F-450 Super Duty Pickup 6.0L (VIN P, 8th digit, diesel)
Mileage:
98K
Rared:
Delivered cost:
Call us for Discounted Price
1-866-651-2992
2003 Used Ford F450 Engine


Details:
Long Block ( complete Engine )
To Fit:
2003 Ford F-450 Super Duty Pickup 6.0L (VIN P, 8th digit, diesel)
Mileage:
63K
Rared:
Delivered cost:
Call us for Discounted Price
1-866-651-2992