home
>
remanufactured engines
>
ford used engines
>ford f350 engine
Ford Truck F350 Engine
If you are someone who loves driving through unchartered terrain and has a great love for the outdoors, chances are that you would have bought for yourself a Ford Truck-F350. This is one of the favourite choices of people who love to go camping or prefer taking road trips. However, when you are constantly on roads that are bumpy and uneven, it is the engine and the chassis that takes the toll of it all. And it comes as no surprise that many people who own such a truck are often in the markets, looking for good Used Ford Engines for sale.
If you too own a Ford Truck-F350, and have been informed by your local mechanic that it is time to change out the engine, then it would make sense to give us a call. We are Sharper Edge Engines, and over the last several years, we have been able to make innumerable car owners very happy, because not only have we helped them locate and source the finest Used Ford f350 Engine for their truck, but also ensure that it provides them hassle free service for a really long time.
Toll Free 1-866-651-2992
The journey of acquiring a used engine for sale, through us, starts with you making a phone call. When you call us, you will get to talk to one of our team members, who is not only trained to provide the finest customer service, but also knowledgeable enough to handle all your queries. If you are someone who is buying a used engine for the very first time, there are bound to be a lot of confusions. Our team will help you every step of the way – right from determining how to choose the right engine, to telling you how to the place the order.
Whether you are someone who is buying an engine for the first time or have done this before, you will want to get the best price. Since we understand this very well, we will offer you with a free quote, which means that we actually welcome you to talk to other used engine dealers and check out the prices that they offer. This we are able to do, because we are extremely confident that our prices are the most competitive and that you will return to us, looking for some of the finest engines for sale.
In order to provide you with a free quote, we will ask you to furnish us three details – the type of car that you drive and are looking an engine for, the vehicle identification number and the address to which you would want the Ford engine shipped to. With these three details, our team member will look through our extensive database and locate the exact replacement Ford Engine that will go with your car. This information will also allow them to give you the free quote, which you can come back to us, later on with as well.
Toll Free 1-866-651-2992
Now, before this entire process starts for you, our work has already been half done – we will have scoured the country to create links with some of the most reputed used engine dealers, automobile dismantlers, recyclers and salvage yards. In addition, we also have links with insurance companies, because many a times, the vehicle might have been badly damaged on the outside, but the engine would have not suffered a scratch. It is through these links that we are able to offer you a good used engine for sale.
We are not one of those companies, which sell engines that have been taken out of other cars and simply given a good cleaning. We understand that when you purchase an engine from us, you are putting your trust in us. This is why, every time we receive an engine, we have our team of mechanics and engineers, dismantle it completely. Once taken apart, it is easy for them to check every part and ensure that each part is working. If they find that some part is not in optimum condition, they will either repair or replace it. This is why, we are one of the few companies in this domain, who can say confidently that we sell a remanufactured engine and not just a used engine.
When you choose to buy your engine through us, we will ensure that we not only give you a fair price, but also peace of mind.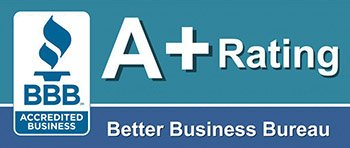 Toll Free 1-866-651-2992
2009 Used Ford F350 Engine


Details:
Long Block ( complete Engine )
To Fit:
2009 Ford F-350 Super Duty 5.4L (VIN 5, 8th digit, 3V)
Mileage:
65K
Rared:
Delivered cost:
Call us for Discounted Price
1-866-651-2992
2006 Used Ford F350 Engine


Details:
Long Block ( complete Engine )
To Fit:
2006 Ford F-350 Super Duty 5.4L (VIN 5, 8th digit, 3V)
Mileage:
96K
Rared:
Delivered cost:
Call us for Discounted Price
1-866-651-2992
2011 Used Ford F350 Engine


Details:
Long Block ( complete Engine )
To Fit:
2011 Ford F-350 Super Duty 6.2L (VIN 6, 8th digit)
Mileage:
46K
Rared:
Delivered cost:
Call us for Discounted Price
1-866-651-2992
2002 Used Ford F350 Engine


Details:
Long Block ( complete Engine )
To Fit:
2002 Ford E-350 Econoline 6.8L (VIN S, 8th digit, 10-415), w/EGR valve
Mileage:
92K
Rared:
Delivered cost:
Call us for Discounted Price
1-866-651-2992
2003 Used Ford F350 Engine


Details:
Long Block ( complete Engine )
To Fit:
2003 Ford F-350 Super Duty 6.0L (VIN P, 8th digit, diesel)
Mileage:
98K
Rared:
Delivered cost:
Call us for Discounted Price
1-866-651-2992
2005 Used Ford F350 Engine


Details:
Long Block ( complete Engine )
To Fit:
2005 Ford F-350 Super Duty 5.4L (VIN 5, 8th digit, 3V)
Mileage:
63K
Rared:
Delivered cost:
Call us for Discounted Price
1-866-651-2992