home
>
remanufactured engines
>
ford used engines
>ford f250 engine
Remanufactured And Used Ford F250 Engine
At Sharper Edge Engines, we carry used engines in large volumes and that means we have access to a vast inventory of used Ford F250 engines or a remanufactured F250 engine of your choice - any year or model.
Tell us which one you need for your Ford F250. Be certain to note details about the particular engine, gearbox or the things particular to your model. Our goal is to assist throughout the entire process, making certain to identify special saving incentives or deals along the way. We desire to achieve everything possible to get your all-terrain ride running smoothing again.
Whether your Ford truck is super duty or not, Sharper Edge Engines acquires superior quality at the least cost because we are a family-operated business- not a phone room. Therefore, we care about quality! We are the premiere providers of replacement Ford engines for mechanics, auto repair shops and individuals in the U.S., Canada, and Dubai, South and Central America and other places across the globe.
Ford F250
The Ford F250 Super Duty and F250 not super duty trucks jumped onto the market in 1999. The only different is one is two wheel drive and the other a four-wheel drive. Including ladder frames made of steel and special springs the Super Duty trucks ally heavy-duty components and accessories including the axles, hefty workhorse transmissions and very powerful engines.
The two-wheel-drive and four-wheel-drive model are the same in the F250 and F350 series. Converting from a two-wheel-drive model to a four-wheel-drive model was not difficult. The Ford Company.F-350 chassis cab, F- 450 and F-550 frames are the same between the two-wheel-drive and four-wheel-drive models and have the same suspension.
Ford has produced the F-Series Truck since 1948. However, in the tenth generation the F250 and F350 changed body style in 1998 and became the Super Duty series. We'll get you the new F250 engine, used or rebuilt Ford F250 engines you need through our family operated business. Talk to our Power train specialist and buy from the best and most honest business!
Our Ford F250 rebuilt engine comes with 3-year or 100,000-mile warranty. Get your Ford engine a high performance remanufactured F250 block at Sharper Edge Engines and save a bundle beneath the Ford dealer price!
Whether you are looking for an engine block for your pickup or a Ford diesel block, we have a variety of opportunities to provision within your means. Our Ford engines come with a strong warranty and we do not charge for it. To request a particular Ford F 250 Engine, please email us or call our Power train Specialist.
Get Multiple Quotes
Call our power train specialist right now for free quotes. Please have the VIN number of your vehicle ready.
Notes:Specifications vary from engine to engine. Therefore, please have the vehicle identification when contacting.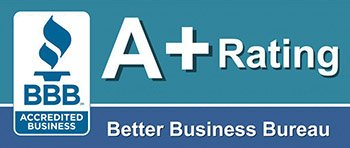 Toll Free 1-866-651-2992
2006 Used Ford F250 Engine


Details:
F250g Block ( complete Engine )
To Fit:
2006 Ford F-250 Super Duty 5.4L (VIN 5, 8th digit, 3V)
Mileage:
82K
Rared:
Delivered cost:
Call us for Discounted Price
1-866-651-2992
2006 Used Ford F250 Engine


Details:
F250g Block ( complete Engine )
To Fit:
2006 Ford F-250 Super Duty 6.0L (VIN P, 8th digit, diesel)
Mileage:
93K
Rared:
Delivered cost:
Call us for Discounted Price
1-866-651-2992
2007 Used Ford F250 Engine


Details:
F250g Block ( complete Engine )
To Fit:
2007 Ford F-250 Super Duty 5.4L (VIN 5, 8th digit, 3V)
Mileage:
77K
Rared:
Delivered cost:
Call us for Discounted Price
1-866-651-2992
2002 Used Ford F250 Engine


Details:
F250g Block ( complete Engine )
To Fit:
2002 Ford F-250 Super Duty Pickup 6.8L (VIN S, 8th digit, 10-415), Without EGR valve
Mileage:
92K
Rared:
Delivered cost:
Call us for Discounted Price
1-866-651-2992
1997 Used Ford F250 Engine


Details:
F250g Block ( complete Engine )
To Fit:
1997 Ford F250 4 cyl, turbodiesel (1.9L), US
Mileage:
118K
Rared:
Delivered cost:
Call us for Discounted Price
1-866-651-2992
2000 Used Ford F250 Engine


Details:
F250g Block ( complete Engine )
To Fit:
2000 Ford F-250 Super Duty Pickup 6.8L (VIN S, 8th digit, 10-415), w/EGR valve
Mileage:
105K
Rared:
Delivered cost:
Call us for Discounted Price
1-866-651-2992