home
>
remanufactured engines
>
ford used engines
>ford f series engine
Remanufactured And Used Ford F-Series Engine
At Sharper Edge Engines we carry used engines by a large volume, which means we have access to a large inventory of used engine types for any Ford F Series year or model.
The two-wheel-drive and four-wheel-drive model are the same in the F-250 and F-350 series, converting from a two-wheel-drive model to a four-wheel-drive model was not difficult for Ford Company. F-350 chassis cab, F- 450 and F-550 frames are the same between the two-wheel-drive and four-wheel-drive models and have the same suspension.So F-Series has been being produced from 1948 to present . but In the tenth generation the F-250 and F-350 changed body style in 1998 and became the Super Duty series.
Tell us what year and model you need for your Ford F Series , and include any details about the engine style, transmission or model information. We'll help you all of the way through your buying process, keeping you informed about our best deals on the engine you want to get your all-terrain ride running smoothly.If you are looking for the Highest quality used Ford F Series engine for your Ford vehicle , we can gladly help you get the best Quality engine with the lowest price because we are a family owned and run business we are not a phone room , so we do care about our qualities ! We are the most popular provider of replacement auto engines to mechanics , auto repair shops and individuals in the US , Canada , Dubai , South and central America.
We'll get you the new, rebuilt or used Ford F series engines you need through our family owned and run business . Talk to our Powertrain specialist and buy from the best and most honest business !
Our Ford F Series rebuilt engine comes with 3-year or 100,000 mile warranty. Get your Ford engine a real high performance remanufactured one . Buy Ford F series motor here and save a lot less than the Ford dealer price!Whether you are looking for engine for your pickup truck engine or Ford diesel engine, we can help you get you the best deal. Our Ford Ranger engines come with a strong warranty and we do not charge for it .
To request a particular Ford F Series Engine, please email us or call our Power train Specialist at : 1-866-651-2992
We give you multiple quotes and offers for your Hyundai Accent Engine , and you can choose the one you can afford !
Notes: Some vehicles come with several engine sizes and can cause confusion . Please make sure to have your Vin number of your Ford vehicle while calling us , please .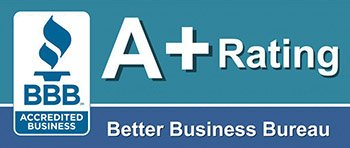 Toll Free 866-651-2992
2003 Ford F-250 Super Duty Pickup Engine


Details:
Long Block ( complete Engine )
To Fit:
2003 Ford F-250 Super Duty Pickup 6.0L (VIN P, 8th digit, diesel), ID DG-042-AB thru AD
Mileage:
97K
Rared:
Delivered cost:
Call us for Discounted Price
1-866-651-2992
1994 Used Ford F-350 Pickup Engine


Details:
Long Block ( complete Engine )
To Fit:
1994 Ford F-350 Pickup 5.8L (VIN H, 8th digit, 8-351W)
Mileage:
135K
Rared:
Delivered cost:
Call us for Discounted Price
1-866-651-2992
1998 Used Ford F-Series Engine


Details:
Long Block ( complete Engine )
To Fit:
1998 Ford F-250 Pickup (under 8500 gross vehicle weight), 4.6L, VIN W
Mileage:
112K
Rared:
Delivered cost:
Call us for Discounted Price
1-866-651-2992
1999 Used Ford F-Series Engine


Details:
Long Block ( complete Engine )
To Fit:
1999 Ford F-250 Pickup (under 8500 gross vehicle weight), 5.4L, VIN L (8th digit)
Mileage:
163K
Rared:
Delivered cost:
Call us for Discounted Price
1-866-651-2992
1999 Used Ford F-Series Engine


Details:
Long Block ( complete Engine )
To Fit:
1999 Ford F-250 Pickup (under 8500 gross vehicle weight), 5.4L, VIN L (8th digit)
Mileage:
138K
Rared:
Delivered cost:
Call us for Discounted Price
1-866-651-2992
1999 Used Ford F-Series Engine


Details:
Long Block ( complete Engine )
To Fit:
1999 Ford F-250 Pickup (under 8500 gross vehicle weight), 5.4L, VIN L (8th digit)
Mileage:
144K
Rared:
Delivered cost:
Call us for Discounted Price
1-866-651-2992