home
>
remanufactured engines
>
ford used engines
>ford explorer engine
Remanufactured And Used Ford Explorer Engines
We have a very large inventory including every imaginable make and mode of rebuilt Ford explorer engine as well as new and remanufactured Explorer engines from which you can choose. We purchase the Ford series in bulk so our clients have all available options. We are grateful you stopped by to check out our engines and automotive accessories at Sharper Edge Engines where integrity and honor are the forefront of our business dealings.
Only the highest quality Explorer engines will be found when searching through our list. We are extremely pleased to offer them and to assist in the venture of getting your Explorer back into shape and under your control once again. It is because we are family-operated business that we are provided so many word-of-mouth customers and esteemed trustworthy individual Ford enthusiasts and automotive technicians across the globe including remote regions like Russian or locally in Florida.
Your purchase of a used Explorer engine through Sharper Edge Engines will cost a fraction of the price obtainable directly from the dealer whether it is a Ford Explorer car engine, a rebuilt truck engine or even fuel efficient diesel engines with fewer miles. We have highly skilled power train specialists available to take your call, explain the process, get to know your specific needs and willing to provide the best rates available because of our economic business model. Your Ford Explorer rebuilt engines or otherwise will come with a 3-year or 100,000-mile warranty at no additional cost.
Whether you are looking for Ford Explorer car engine, pickup truck engine or Ford diesel engine, we can help you get you the best deal. Our Ford Explorer engines come with a strong warranty and we do not charge for it.
Notes:The various engine options is often confusing. Therefore, it is a great idea to provide the VIN number when making that digital call.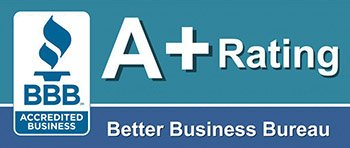 Toll Free 1-866-651-2992
2000 Used Ford Explorer Engine


Details:
Long Block ( complete Engine )
To Fit:
2000 Ford Explorer 5.0L (VIN P, 8th digit)
Mileage:
125K
Rared:
Delivered cost:
Call us for Discounted Price
1-866-651-2992
2000 Used Ford Explorer Engine


Details:
Long Block ( complete Engine )
To Fit:
2000 Ford Explorer 5.0L (VIN P, 8th digit)
Mileage:
106K
Rared:
Delivered cost:
Call us for Discounted Price
1-866-651-2992
2005 Used Ford Explorer Engine


Details:
Long Block ( complete Engine )
To Fit:
2005 Ford Explorer 4.6L (VIN W, 8th digit)
Mileage:
116K
Rared:
Delivered cost:
Call us for Discounted Price
1-866-651-2992
2005 Used Ford Explorer Engine


Details:
Long Block ( complete Engine )
To Fit:
2005 Ford Explorer 4.6L (VIN W, 8th digit)
Mileage:
92K
Rared:
Delivered cost:
Call us for Discounted Price
1-866-651-2992
2004 Used Ford Explorer Engine


Details:
Long Block ( complete Engine )
To Fit:
2004 Ford Explorer 4.6L (VIN W, 8th digit)
Mileage:
98K
Rared:
Delivered cost:
Call us for Discounted Price
1-866-651-2992
2001 Used Ford Explorer Engine


Details:
Long Block ( complete Engine )
To Fit:
2001 Ford Explorer 4.0L (SOHC)
Mileage:
135K
Rared:
Delivered cost:
Call us for Discounted Price
1-866-651-2992