home
>
remanufactured engines
>
ford used engines
>ford expedition engine
Used Ford Expedition Engine
A true blue SUV, your Ford Expedition is bound to be your pride and joy. It could be the car that you have taken long road trips in or are planning to take your family on the very first camping trip. However, if your engine has been acting up in the past few days, then you would not be so confident about taking that trip. This would be the time, when you would rather spend time looking for a good replacement engine.
When you think of replacing the engine which was the original one, in your car, there are bound to be some worries. You would not be sure that the alternate engine that is being placed in your car, would truly be worthy of your money. Many a times, when you are looking for an engine for sale, you will be in a state of utter confusion – this will happen, because you will have to choose between either a brand new engine or a used one.
Toll Free 1-866-651-2992
While there is little to think about when you are investing in a new engine, there is the fact that a new engine will prove to be much more expensive than a used one. However, there are many people in this world, you would be extremely apprehensive about investing in a used engine and for most of them, their apprehensions would be well founded. There is no telling how good or how bad a used engine is, until you have actually used it.
This is where we come in – we are Sharper Edge Engines, and we bring to you a wide range of engines for sale. Our engines might not be brand new, but we can assure you that we do everything to ensure that they perform like new ones. When you are looking for an engine for your Ford Expedition, we can be of assistance, because we are certain that your search will end with us.
Over the past few years, we have spent an immense of time and resources in trying to locate the best used engines. When we receive an engine, it has already been taken apart piece by piece and checked very carefully. We have established ties with dealers, who will have entire teams of engineers, checking out each engine that comes to their doors. When they receive an engine, they will first check it on the outside, making sure that it is not too damaged. Once the engine is opened up, they will get a clear vision of how damaged it is from the inside. If there is not too much damage, the engine will be tuned, cleaned and then put back together. However, if there are any damaged parts, they will be replaced and the cleaned out engine will be reassembled. This is why, what you buy from us, will be a properly remanufactured engine, and not just any used engine.
Toll Free 1-866-651-2992
We have ensured that we have tied up with only the most reputed and reliable salvage yards, engine remanufacturers and used engine sellers. They allow us to make sure that the engines that we sell are of the best quality possible. This means that when we sell an engine, we know that it has been checked in every manner possible and will provide superior performance, once fitted inside the vehicle.
When you come to us, looking for a used engine for sale, we will ask for only a few details of you. We will ask you for your car's model and make, the vehicle identification number, which will allow us to locate the exact engine type and of course your shipping address, which will ensure that your engine reaches you in the minimal amount of time. We have set up an easy communication system, using which you can get in touch with us at any point of time and clarify all your doubts. The moment we get your details, we will start looking for your engine and as soon as we have it in our hands, we will give it yet another check, before dispatching it to you.
So the next time someone talks to you about thinking about purchasing a used engine for sale, tell them about us, and we will certainly help them out, the way we will help you out first!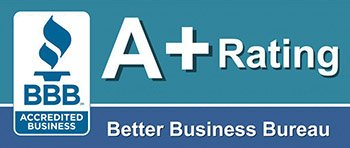 Toll Free 1-866-651-2992
2007 Used Ford Expedition Engine


Details:
Long Block ( complete Engine )
To Fit:
2007 Ford Expedition (5.4L, VIN 5, 8th digit, 3V, SOHC)
Mileage:
47K
Rared:
Delivered cost:
Call us for Discounted Price
1-866-651-2992
2000 Used Ford Expedition Engine


Details:
Long Block ( complete Engine )
To Fit:
2000 Ford Expedition 4.6L, VIN 6 (8th digit, Windsor), 6 bolt flywheel
Mileage:
88K
Rared:
Delivered cost:
Call us for Discounted Price
1-866-651-2992
2000 Used Ford Expedition Engine


Details:
Long Block ( complete Engine )
To Fit:
2000 Ford Expedition 4.6L, VIN 6 (8th digit, Windsor), 6 bolt flywheel
Mileage:
116K
Rared:
Delivered cost:
Call us for Discounted Price
1-866-651-2992
2009 Used Ford Expedition Engine


Details:
Long Block ( complete Engine )
To Fit:
2009 Ford Expedition (5.4L, VIN 5, 8th digit, 3V), (flex fuel vehicle, FFV)
Mileage:
42K
Rared:
Delivered cost:
Call us for Discounted Price
1-866-651-2992
2009 Used Ford Expedition Engine


Details:
Long Block ( complete Engine )
To Fit:
2009 Ford Expedition (5.4L, VIN 5, 8th digit, 3V), (flex fuel vehicle, FFV)
Mileage:
48K
Rared:
Delivered cost:
Call us for Discounted Price
1-866-651-2992
2000 Used Ford Expedition Engine


Details:
Long Block ( complete Engine )
To Fit:
2000 Ford Expedition 5.4L (VIN L, 8th digit SOHC)
Mileage:
93K
Rared:
Delivered cost:
Call us for Discounted Price
1-866-651-2992