home
>
remanufactured engines
>
ford used engines
>ford excursion engine
Used Ford Excursion Engine
There are SUVs and then there are SUVs that change the way you look at automobiles, and Ford Excursion happens to be in the second category. When the Ford Excursion was first launched, there was a lot of talk about it being one of the best in class, and within a few months, it emerged as one of the leaders in the market. If you own an Excursion too, you know that it is a wonderful machine, which is why you would be extremely sceptical about a used engine for sale, when you need to replace the existing engine.
There could be several reasons why you need to replace the original engine, and these could vary from wear and tear from constant use to even an accident. However, it is a machine, and as is the case with all machines, there will come a time, when it will stop working and you will have to get some tinkering and replacement done. With a car, there is always the chance that you might have to replace the engine or the transmission, and when you need to make the purchase, there is bound to be a lot of confusion.
Toll Free 1-866-651-2992
The very first thing that will come to your mind, when you hear the term used engine for sale, is that it is used. You would not know whether the engine has been obtained through a legitimate source, whether it has been serviced or even cleaned properly, and most importantly, whether you will get proper details with it. And most of these apprehensions would be well founded, especially if you are not making your purchase from a reputed dealer.
However, when you get in touch with Sharper Edge Engines, you can be assured that you will get engines that might not be new, but are of superior quality. For numerous years, we have been building a database, that includes engines and transmissions for the widest range of automobiles. When you come to us, looking for an engine for sale, we will ask you for only a few details – this will include the details about your car, such as the model and make, the vehicle identification number and finally the address to which you would want the engine shipped. With these details in hand, we will not only be able to locate the precise engine for you, but also ensure that it reaches you in the minimal amount of time.
There is a reason that we have innumerable clients, all over the world, and one of the main reasons is that fact that we have to offer is not just any old engine, but a properly remanufactured engine. And when we say remanufactured, we mean it – when an engine is obtained, it is not just washed and cleaned. Each engine is taken apart by a team of professional and experienced engineers; they check each and every part of the engine, ensuring that it is in the best working condition. In case, they find a part that is not working, they will either try to repair it or if they assess that the part is beyond repair, they will replace it. Once they are confident that the engine is in the best shape, they will clean the engine thoroughly, and then put it back together, ready for the time, when it is ordered.
Toll Free 1-866-651-2992
In order to make sure that when an engine is ordered, we are able to locate it immediately, we have created a tagging system that is directly linked to our database. This means that when you come to us looking for a replacement engine, and provide us with the few basic details that we ask for, with the help of our computers, we will be able to locate it for you within minutes. Since the engines have already been checked, they will require only another cursory check, post which, we will ensure that it is dispatched as soon as possible.
When you pick up one of the engines for sale from us, you can be sure that you will receive all the necessary details along with it. This means, that from information about where the engine was sourced from, how many times it has been serviced, what the exact mileage is, a bill and a warranty, you will receive it all!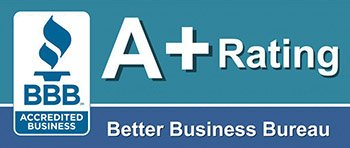 Toll Free 1-866-651-2992
2004 Used Ford Excursion Engine


Details:
Long Block ( complete Engine )
To Fit:
2004 Ford Excursion 6.0L (VIN P, 8th digit, diesel)
Mileage:
97K
Rared:
Delivered cost:
Call us for Discounted Price
1-866-651-2992
2004 Used Ford Excursion Engine


Details:
Long Block ( complete Engine )
To Fit:
2004 Ford Excursion 6.0L (VIN P, 8th digit, diesel)
Mileage:
88K
Rared:
Delivered cost:
Call us for Discounted Price
1-866-651-2992
2003 Used Ford Excursion Engine


Details:
Long Block ( complete Engine )
To Fit:
2003 Ford Excursion 6.0L (VIN P, 8th digit, diesel),(Automatic Transmission)
Mileage:
66K
Rared:
Delivered cost:
Call us for Discounted Price
1-866-651-2992
2005 Used Ford Excursion Engine


Details:
Long Block ( complete Engine )
To Fit:
2005 Ford Excursion 6.0L (VIN P, 8th digit, diesel)
Mileage:
52K
Rared:
Delivered cost:
Call us for Discounted Price
1-866-651-2992
2005 Used Ford Excursion Engine


Details:
Long Block ( complete Engine )
To Fit:
2005 Ford Excursion 6.0L (VIN P, 8th digit, diesel)
Mileage:
48K
Rared:
Delivered cost:
Call us for Discounted Price
1-866-651-2992
2004 Used Ford Excursion Engine


Details:
Long Block ( complete Engine )
To Fit:
2004 Ford Excursion 6.0L (VIN P, 8th digit, diesel)
Mileage:
53K
Rared:
Delivered cost:
Call us for Discounted Price
1-866-651-2992