home
>
remanufactured engines
>
ford used engines
>ford escort engine
Used Ford Escort Engine
The day you start looking for an engine for sale for your Ford Escort, you will start to think that you have long days ahead of you. You will firstly have to decide whether you want to invest in a brand new engine or if you want to tread on waters that flow towards used engines. If you are thinking of the former, then you need to make sure that you have enough money to sink into it. If you are thinking of a used engine, you need to make sure that you make your choice with care, because there are so many things that could go wrong.
For starters, if you are looking at a used engine for sale, you need to make sure that it comes from a genuine source and has not been stolen or gained through any illegal means. If you are not sure where the engine has been sourced from or the place from where you are making the purchase is not able to give you the details, there is probably a chance that you could get into trouble later.
Toll Free 1-866-651-2992
You need to make sure that the engine that you are thinking of purchasing also comes with own set of details, inducing where it was sourced from, what the actual mileage is, how many times it has been serviced and whether the engine was retrieved from a car that was in accident. You might think that you are saving money on a used engine for sale, but if you have not made your purchase with care, you could end up paying a lot more, later on.
When buying a used engine, you need to be sure that the engine has been subjected to a range of test and checks. Your local mechanic might be more than willing to fit the engine that you have purchased, but you need to make sure that the engine has been properly checked. If the engine has not been dismantled, checked, cleaned and rebuilt properly, there is quite the chance that your engine might not last a very long time.
There are so many things to wonder about, or there is the easy way out – simply call Sharper Edge Engines and we will ensure that you have the choice of some of the finest engines for sale. We understand that you would wonder why it is that you should opt to purchase the used engine for your beloved Ford Escort from us, but we have plenty of reasons that will certainly entice you, as well as convince you.
Toll Free 1-866-651-2992
The minute you give us a call, our team gets into motion – they will ask you for only a few basic details, which will include the model and make of your car, the vehicle identification number and your shipping address. With just this much information, they will be able to find the precise engine that will be ideal for your car.
When you are looking for a replacement engine, we understand that you will want all the essential details and we will provide you with the same. Since each of our engines, that we sell, has been obtained through reputed and reliable sources, we can provide you with any and all information that you might be looking for. So whether you are looking for how many times the engine has been serviced, where it was originally obtained from or what the accurate mileage is, we will have all the information in our hands.
Over the past several years, we have invested immense amounts of time and resources in creating our network of engine providers. These include automobile dismantlers, salvage yard owners, recyclers and even other dealers of used engines. Through them, we are able to locate and source a range of engines, which will suit your car as well as give you really enhanced service. Our backend team ensures that each engine has been taken apart carefully, which allows them to inspect it minutely. Non-working parts are either replaced or repaired, and once the engine has been cleaned out properly, it is put back with precision.
This is why, when we say that we deal in more than just used engines, rather we offer you a genuine remanufactured engine, you can be sure that we are being honest.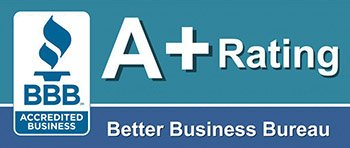 Toll Free 1-866-651-2992
2006 Used Ford Escort Engine


Details:
Long Block ( complete Engine )
To Fit:
2006 Ford Escort (4.6L), VIN V (8th digit, flex fuel), (Without oil cooler)
Mileage:
57K
Rared:
Delivered cost:
Call us for Discounted Price
1-866-651-2992
2009 Used Ford Escort Engine


Details:
Long Block ( complete Engine )
To Fit:
2009 Ford Escort (4.6l, VIN V, 8th digit, flex fuel), w/Police equipment package
Mileage:
47K
Rared:
Delivered cost:
Call us for Discounted Price
1-866-651-2992
2009 Used Ford Escort Engine


Details:
Long Block ( complete Engine )
To Fit:
2009 Ford Escort 2.0L, VIN 3 (8th digit, gasoline, DOHC)
Mileage:
116K
Rared:
Delivered cost:
Call us for Discounted Price
1-866-651-2992
2007 Used Ford Escort Engine


Details:
Long Block ( complete Engine )
To Fit:
2007 Ford Escort (4.6L), VIN V (8th digit, flex fuel), (Without oil cooler)
Mileage:
42K
Rared:
Delivered cost:
Call us for Discounted Price
1-866-651-2992
2000 Used Ford Escort Engine


Details:
Long Block ( complete Engine )
To Fit:
2000 Ford Escort (4.6L), VIN W (8th digit, gasoline, Romeo), Excluding Police package
Mileage:
98K
Rared:
Delivered cost:
Call us for Discounted Price
1-866-651-2992
2001 Used Ford Escort Engine


Details:
Long Block ( complete Engine )
To Fit:
2001 Ford Escort (4.6L), VIN W (8th digit, gasoline, Romeo), Without oil cooler
Mileage:
83K
Rared:
Delivered cost:
Call us for Discounted Price
1-866-651-2992