home
>
remanufactured engines
>
ford used engines
>ford escape engine
Remanufactured And Used Ford Escape Engines
We are so happy you stopped by to check on our available used engines at Sharper Edge Engines where we have diligently achieved superior quality inventory over a quarter-century of doing business. Among them are premium low cost units such as a rebuilt Ford Escape engine. We can also obtain new or remanufactured Escape engines for any year or model, as you desire!
At a price lower than the Ford Explorer, the Escape slated to be a crossover by Ford Motor Company in 2001. Marketed by Ford as part of its SUV (Escape, Explorer, and Expedition) than its crossover lineup (Edge, Flex) the Escape shared the Ford CD2 platform. June 23, 2010, marked the end of production on the second generation Escape in 2011 and a move of production to its Louisville Assembly Plant in Kentucky where the third generation – known as the Ford Kuga -debuted in 2012.
The Escape marked itself the first hybrid Sport Utility Vehicle when Ford Motor Company released in 2004 for production. Discontinuation occurred in 2012 leaving a mark of 122,850 vehicles since the year 2005.
Inform us which year and model Ford Escape you own with relative details – engine specifications, transmission and, of course, the model!
We are always more than delighted to personalize your exploration for that perfect fit, perfect mileage and torque of your request – always with superior quality and reliable used Escape engines for your vehicle. We are always able to provide low cost right along with excellent service through the entire process. We excel because we are a family-owned business. Therefore, our integrity is unmatched! This makes us the premier supplier of replacement auto engines to a global clientele consisting of various technicians, individuals and quality repair shops all over the globe from Indian to Dubai.
A power train specialist is standing by and ready to inform and match your needs with utmost respect and honesty.
All rebuilt Escape engines accommodate a 3-year or 100,000-mile warranty. Upgrade your Ford Escape to haul that heavy payload with a superb remanufactured Escape engine with low miles or search for a new block today. Purchasing a replacement motor for your Ranger through Sharper Edge Engines affords you a fraction of the cost of buying directly from a Ford dealer. With all our guarantees, there really is no reason to consider another alternative!
Check out or rates on a Ford Escape car engine. Browse the various pick up truck engines or maybe one of our Ford diesel engines would suit better. Whichever you purchase comes with the same guarantees and the same low rates. The sturdy warranty provided comes at no additional charge!
Notes:To better serve our clients we ask that a VIN of the vehicle be provided at the time of quote.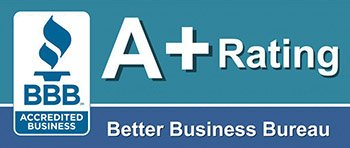 Toll Free 1-866-651-2992
2007 Used Ford Escape Engine


Details:
Long Block ( complete Engine )
To Fit:
2007 Ford Escape gasoline, 2.3L, Excluding Hybrid; (VIN Z, 8th digit)
Mileage:
97K
Rared:
Delivered cost:
Call us for Discounted Price
1-866-651-2992
2001 Used Ford Escape Engine


Details:
Long Block ( complete Engine )
To Fit:
2001 Ford Escape 3.0L (VIN 1, 8th digit),3.0L (VIN 1, 8th digit)
Mileage:
136K
Rared:
Delivered cost:
Call us for Discounted Price
1-866-651-2992
2005 Used Ford Escape Engine


Details:
Long Block ( complete Engine )
To Fit:
2005 Ford Escape gasoline, 2.3L, Excluding Hybrid; (VIN Z, 8th digit)
Mileage:
94K
Rared:
Delivered cost:
Call us for Discounted Price
1-866-651-2992
2001 Used Ford Escape Engine


Details:
Long Block ( complete Engine )
To Fit:
2001 Ford Escape 3.0L (VIN 1, 8th digit),3.0L (VIN 1, 8th digit)
Mileage:
92K
Rared:
Delivered cost:
Call us for Discounted Price
1-866-651-2992
2003 Used Ford Escape Engine


Details:
Long Block ( complete Engine )
To Fit:
2003 Ford Escape (2.0L, 4 cyl, VIN "D", 8th digit)
Mileage:
79K
Rared:
Delivered cost:
Call us for Discounted Price
1-866-651-2992
2002 Used Ford Escape Engine


Details:
Long Block ( complete Engine )
To Fit:
2002 Ford Escape 3.0L (VIN 1, 8th digit)
Mileage:
64K
Rared:
Delivered cost:
Call us for Discounted Price
1-866-651-2992