home
>
remanufactured engines
>
ford used engines
>ford crown vic engine
Used Ford Crown Vic Engine
When you go to New York, you are bound to see innumerable yellow taxi cabs, which run around town, ferrying people from one part of the city to another. Most of the times, people might not even notice, but most of these cabs are Ford Crown Vics. In addition, there are several people all over the world, who are proud owners of this brand of car and have always taken pride in their vehicle. Which is why, when these proud owners need to look for a replacement engine, they are worried. One reason for worry is that if they invest in a brand new engine, they might end up cleaning up their savings. The other reason for concern is that if one invests in a second hand or used engine, it might not be one that will give the kind of performance you are looking for.
If you are looking at a used engine for sale, you need to tread very carefully, because there are a lot of things that could go wrong. For starters, if you do not purchase the used engine through a reputed source, chances are that you could end up with an engine that will not last long. Similarly, you would not know where the engine has been sourced from – for all you know, it could have been stolen from somewhere! Even if the engine is a genuine sourced one, you would not have a lot of details about it, such as how much the actual mileage is or how many times it has been serviced.
Toll Free 1-866-651-2992
However, purchase a used engine for sale through us and you can be sure that you are in the safest hands. We are Sharper Edge Engines and over the past several years, we have created a network that spans the length and breadth of the nation. Today, we can claim with pride that the engines that we offer to our clients, are ones that have been sourced through genuine methods, have undergone extensive tests and checks and will provide superior performance for a really long time.
Our network includes automobile rebuilders, dismantlers, used engine dealers, salvage yards and even insurance companies. Through all of them, we are able to source engines that have not only been checked, but are also easy on the pocket. While many might wonder, why we have associations with insurance companies, it is yet again to source engines only. Many a times, cars get damaged in accidents, but the engines escape quite unscathed. Such engines are actually ideal to convert into a remanufactured engine.
When we say remanufactured, we mean it – every engine that is received by our team or within our network is taken apart completely. Once open, the engineers are able to check the engine thoroughly, allowing them to gauge exactly how good the engine actually is. If they see any parts that need to be repaired or replaced, they will do the needful; or else, they will clean the engine out properly and then put it back together. After the engine has been remanufactured, it is labelled and stored in a warehouse, where it will await its call.
Toll Free 1-866-651-2992
So, when you give us a call, chances are that the engine for sale that you are looking for, is already in one of our warehouses. You provide us with your car details including the vehicle identification number, model and make of the car as well as your shipping address and we will get our team looking for your engine immediately. Our database has been designed in such a manner that the moment we punch in these details into our computer, we will know immediately whether the engine is readily available or not. If the engine is already in our warehouse, we will make sure that it gets shipped out immediately, leading to a minimal wait for you.
When we say that we offer engines for sale, we will offer you a proper sale – this means that the engine you purchase from us, will have a proper bill, a warranty and all other necessary documentation. In addition, we will also provide you with other important details, such as the accurate mileage of the engine and how many times it has been serviced in the past.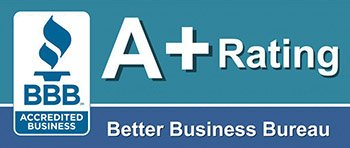 Toll Free 1-866-651-2992
2006 Used Ford Crown Vic Engine


Details:
Long Block ( complete Engine )
To Fit:
2006 Ford Crown Victoria (4.6L), VIN V (8th digit, flex fuel), (Without oil cooler)
Mileage:
57K
Rared:
Delivered cost:
Call us for Discounted Price
1-866-651-2992
2009 Used Ford Crown Vic Engine


Details:
Long Block ( complete Engine )
To Fit:
2009 Ford Crown Victoria (4.6l, VIN V, 8th digit, flex fuel), w/Police equipment package
Mileage:
47K
Rared:
Delivered cost:
Call us for Discounted Price
1-866-651-2992
2009 Used Ford Crown Vic Engine


Details:
Long Block ( complete Engine )
To Fit:
2009 Ford Crown Victoria (4.6l, VIN V, 8th digit, flex fuel), w/Police equipment package
Mileage:
36K
Rared:
Delivered cost:
Call us for Discounted Price
1-866-651-2992
2007 Used Ford Crown Vic Engine


Details:
Long Block ( complete Engine )
To Fit:
2007 Ford Crown Victoria (4.6L), VIN V (8th digit, flex fuel), (Without oil cooler)
Mileage:
42K
Rared:
Delivered cost:
Call us for Discounted Price
1-866-651-2992
2000 Used Ford Crown Vic Engine


Details:
Long Block ( complete Engine )
To Fit:
2000 Ford Crown Victoria (4.6L), VIN W (8th digit, gasoline, Romeo), Excluding Police package
Mileage:
98K
Rared:
Delivered cost:
Call us for Discounted Price
1-866-651-2992
2001 Used Ford Crown Vic Engine


Details:
Long Block ( complete Engine )
To Fit:
2001 Ford Crown Victoria (4.6L), VIN W (8th digit, gasoline, Romeo), Without oil cooler
Mileage:
83K
Rared:
Delivered cost:
Call us for Discounted Price
1-866-651-2992