home
>
remanufactured engines
>
ford used engines
>ford contour engine
Ford Contour Engine
If you own a Ford Contour, you would know that it is a great car and even though the particular model is no longer being manufactured, you would still not want to give it up, simply because it drives like a dream and is extremely fuel efficient. However, at the end of the day, this too is a car, and there is always the chance that you might need a replacement engine.
When a car is slightly old, there are innumerable reasons why you would have to look at replacing the existing engine. For starters, the engine would have several miles on it, and this would have led to the eventual wearing down of the same. Similarly, if you were not someone who regularly had the car serviced, there would be trouble with the engine at some point of the other. Even in minor accidents, the car could have been damaged minimally on the outside, but the engine could suffer damage. In such situations, the only way out would be to look for another engine for sale.
Toll Free 1-866-651-2992
Look for another engine for your Ford Contour, and you are bound to be faced by two option – buy a new engine or an old one. When you are thinking of investing in a new engine, you will know that you will have to shell out a huge amount of money, because new engines will not come cheap. However, if you are willing to consider a used engine, chances are that you might be surprised and that too in a good way.
At Sharper Edge Engines, we offer you with a range of engines for sale, including ones for your Ford Contour, and while these might not be new in the traditional sense of the word, they would be as good as new. Here are a few reasons why a growing number of people are choosing to purchase engines from us: • No matter which type of engine it is that you are looking for, chances are that we will be able to find it for you. Most probably, the engine would already be waiting in the warehouses, which means that you will have the engine in your car in no time at all. • It does not matter which type of engine your car runs on, gas or diesel, we will find the perfect engine for you. • Our network includes used auto dealers, dismantlers, remanufacturers of engines and even salvage yards, and each of them is genuine and reputed. This means that every remanufactured engine that we sell has been checked properly and is in the best shape possible. • Since each of our engines is sourced from a reliable source and through the proper channels, it will be easy for us to provide any details that you might be looking for. This would include details such as where the engine was sourced from, how many miles it has on it and also the total number of times, the engine has been serviced. • We understand that when you are looking at a used engine for sale, there are bound to be a few doubts. This is why, every engine that we sell comes with its own warranty and we make sure that our team is available to help you out with all doubts that might crop up in your mind. • Our backend team or the people we source our engines from, make sure that every engine they receive is taken apart and checked in a precise and minute manner. This allows them to inspect and ensure that every part of the engine is working. Should some part not be working, the engineers will either repair it or replace it, making the engine as good as new. Opening up the engine will also ensure that the cleaning process is done properly.
When you pick up a used engine for sale, from us, you will have to give us very few details, which would include the model and make of your car, the vehicle identification number and the shipping address. With the model and make, we will know where to start looking for, the VIN will allow us to pinpoint the exact engine that will be required for your car, and finally with the shipping address in hand, we will be able to send the same to you immediately.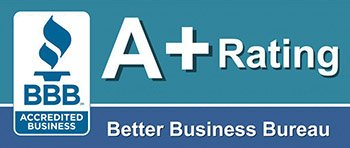 Toll Free 1-866-651-2992
2000 Used Ford Contour Engine


Details:
Long Block ( complete Engine )
To Fit:
2000 Ford Contour 2.5L, VIN L (8th digit, DOHC, SVT)
Mileage:
115K
Rared:
Delivered cost:
Call us for Discounted Price
1-866-651-2992
2000 Used Ford Contour Engine


Details:
Long Block ( complete Engine )
To Fit:
2000 Ford Contour 2.5L, VIN L (8th digit, DOHC, SVT)
Mileage:
106K
Rared:
Delivered cost:
Call us for Discounted Price
1-866-651-2992
1998 Used Ford Contour Engine


Details:
Long Block ( complete Engine )
To Fit:
1998 Ford Contour 2.0L, VIN 3 (8th digit, gasoline, DOHC)
Mileage:
116K
Rared:
Delivered cost:
Call us for Discounted Price
1-866-651-2992
1998 Used Ford Contour Engine


Details:
Long Block ( complete Engine )
To Fit:
1998 Ford Contour 2.0L, VIN 3 (8th digit, gasoline, DOHC)
Mileage:
92K
Rared:
Delivered cost:
Call us for Discounted Price
1-866-651-2992
1997 Used Ford Contour Engine


Details:
Long Block ( complete Engine )
To Fit:
1997 Ford Contour 2.0L, VIN 3 (8th digit, gasoline, DOHC)
Mileage:
98K
Rared:
Delivered cost:
Call us for Discounted Price
1-866-651-2992
2000 Used Ford Contour Engine


Details:
Long Block ( complete Engine )
To Fit:
2000 Ford Contour 2.5L, VIN L (8th digit, DOHC, SVT)
Mileage:
113K
Rared:
Delivered cost:
Call us for Discounted Price
1-866-651-2992