Get a Used Engine Block, Get Your Vehicle Back in Shape.
The cylinder block, the heavy body of the engine that's usually made of cast-iron, contains the pistons, crankshaft, camshaft, oil pump and other vital engine parts. Because the engine block houses the components that power your vehicle, it's important to have a block without cracks or any traceable flaws. At Sharper Edge engine, we ONLY sell solid used engine blocks. Here, you'll find an affordable alternative that's just as reliable as a new engine block.
The thing about an engine block is that it's hard to see, which makes some people believe it's not important for performance. It's buried underneath the cylinder head and the engine's ancillary equipment, right in the center of the engine bay. But just because it's hard to see doesn't mean it's any less important than what sits on top of it. For a vehicle to run properly, the block MUST be error-free. After all, it's where some of the most important combustion processes occur.
Our Used Engine Blocks are Affordable and Reliable Alternatives!
At Sharper Edge Engines, finding the vital engine part you need is easy and affordable, plus your purchase is always 100% guaranteed. Whether you need a used Honda engine block or a used BMW engine block, we always have the parts you need to keep your vehicle running efficiently and fast. When looking for a used block on Sharper Edge Engines, our search tool and automotive experts enable you to quickly get the part you need at an affordable price.
Toll Free 1-866-651-2992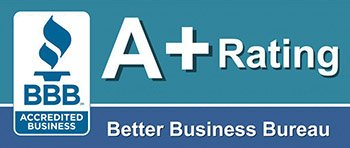 If you're having problems with you block, get the automotive parts you need at an affordable price from our large and dependable nationwide inventory. After being in the biz for so long and speaking with thousands of customers, we've learned that our selection is a combination of the best used parts and lowest prices. Holding true to this trust earned from past clients, we wish to extend to you the same quality and affordability.
Find the used engine block you need with our search tool or contact us today to speak with a skilled and friendly representative. We look forward to helping you get your car back on track!