home
>
remanufactured engines
>
chevrolet used engines
>chrysler pt cruiser engine
Used PT Cruiser Engine – Chrysler PT Cruiser Engine for Sale
Unable to remedy buried problems with your PT Cruiser? Welcome to SharperEdgeEngines.com, a family-owned business that takes the time to find the right used Chrysler Cruiser engine for the job. We also provide rebuilt PT Cruiser engines under warranty. If you're serious about longevity, check out prices on remanufactured PT Cruiser engines where our own engineers hammer these to perfection. FREE Quotes. FREE fast shipping to US and Canada. All used auto engines come without 100% money-back guarantee.
Replacing the engine in your Cruiser shouldn't be difficult. You definitely should not pay fees just to get a peak at prices. We only have real power train experts to handle your calls with real information to help you size up good used auto engines for replacement. Get your engine at a fraction of traditional prices. Call today with:
• Your Cruiser's VIN • The Ship-To Address • Discover What You Need To Get Rolling
Quotes and information are without obligation. When you call back, you can speak with the same person. Avoid over-complications, unnecessary headaches or troublesome pressures. The outcome of your Cruiser is important and we treat it as such. It's not every day you look for a used auto engine. Be choosy. Not any engine will do. Only at SharperEdgeEngines.com can you be assured of a high quality engine that will roar after installation and not have problems later on.
Call Now:1-866-651-2992
For over three decades, our family-operated business has established relations with only credible acquisition managers, salvage yards and others to ensure quality of sourcing. In addition, our own auto engineers are well-trained to identify problems, check performances and rebuilt or remanufacture when necessary. We have the history on all our used auto engines and make certain everything is verified.
If you want assurances, security and guarantees when ordering a used auto engine, then we are your best bet. FAST and FREE shipping to the US 50 states and Canada. Shipping is usually within a few days. Most engines in stock are ready to ship. We have vast resources to acquire the compatible engine types for your particular Plymouth of Chrysler PT Cruiser model. Call now while it's on your mind. It's free to check and ask.
PT Cruiser Engines (2001 - 2010)
Did you know the engine in your PT Cruiser is used in other makes and models? This broadens the horizon of opportunity to capture great prices on used or rebuilt Chrysler Cruiser engines. Our power train expert can hammer out compatibility. It's frustrating to try and do this on your own even if you're a great mechanic. There are too many auto platforms. End the frustration and get free information and quotes. Generally, the PT Cruiser straight from the manufacturer came with a:
2.4 Liter inline-4 Naturally Aspirated Gasoline Engine
This engine has manufacture specifications at 50 horsepower and 167 pounds per foot of torque, unless you opted for the EDZ, dual overhead cam version turbocharged to 245 horsepower and 260 pounds per foot of torque. Here is a line-up of engines used for the PT Cruiser:
1.6 Liter Tritec inline 4
2.0 Liter DOHC
2.4 Liter Turbocharged
2.2 Liter Diesel Engine
There's more. Most of our clients who own a Cruiser came to us in desperation and after word-of-mouth. They were surprised to find it very easy to discover a good replacement engine for a good price. They only needed to speak with experts freely. Let one of our power train experts help you with yours.
*Call with you VIN for FREE quotes.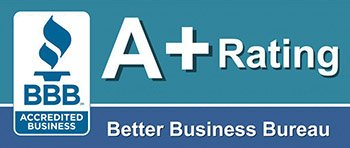 To get a few free quotes from our powertrain specialist please call : 1-866-651-2992
2003 Chrysler PT Cruiser Engine


Details:
Long Block ( complete Engine )
To Fit:
2003 Chrysler PT Cruiser (4 Cyl, 148 cid, 2.4L)
Mileage:
92K
Rared:
Delivered cost:
Call us for Discounted Price
1-866-651-2992
2003 Chrysler PT Cruiser Engine


Details:
Long Block ( complete Engine )
To Fit:
2003 Chrysler PT Cruiser (4 Cyl, 148 cid, 2.4L)
Mileage:
112K
Rared:
Delivered cost:
Call us for Discounted Price
1-866-651-2992
2004 Chrysler PT Cruiser Engine


Details:
Long Block ( complete Engine )
To Fit:
2004 Chrysler PT Cruiser (4 Cyl, 148 cid, 2.4L), w/turbo
Mileage:
93K
Rared:
Delivered cost:
Call us for Discounted Price
1-866-651-2992
2005 Chrysler PT Cruiser Engine


Details:
Long Block ( complete Engine )
To Fit:
2005 Chrysler PT Cruiser (2.4L), Without turbo; 8th digit
Mileage:
92K
Rared:
Delivered cost:
Call us for Discounted Price
1-866-651-2992
2005 Chrysler PT Cruiser Engine


Details:
Long Block ( complete Engine )
To Fit:
2005 Chrysler PT Cruiser (2.4L), Without turbo
Mileage:
98K
Rared:
Delivered cost:
Call us for Discounted Price
1-866-651-2992
2008 Chrysler PT Cruiser Engine


Details:
Long Block ( complete Engine )
To Fit:
2008 Chrysler PT Cruiser (2.4L), Without turbo
Mileage:
113K
Rared:
Delivered cost:
Call us for Discounted Price
1-866-651-2992