home
>
remanufactured engines
>
chevrolet used engines
>chrysler 300 engine
Used 300 Engine – Chrysler 300 Engine for Sale
If paying to get prices for used Chrysler 300 engines is not your idea of happiness, we agree. Quotes should be FREE. Thank you for stopping by SharperEdgeEngines.com, a global supplier of used Chrysler engine blocks and its compatible transmissions. If you need to speak to one of our power train experts, they are ready to answer your questions. Get FREE quotes on any used auto engine or our rebuilt Chrysler 300 engines or other major auto parts. With us, you are secure and guaranteed.
We supply used engines ready to ship for every Chrysler 300 model. Shipping is FREE to US or Canada and only a few days out. All engine blocks and used Chrysler 300 transmissions come with a 100% money-back guarantee. Auto parts and accessories? We guarantee those, too. Our used engine prices are a fraction of the cost of new. This family-owned business is structured concisely to eliminate overhead including pesky profit-driven telephone and internet sales. You'll speak with a power train expert. When you call back, you speak with the same. In this way, we help you do the job correctly. Helping you replace the engine is not so much about the engine block. It is about you, your family and auto safety. Our superior knowledge and services raises the standard. Our competitors sweat. They try to save by purchasing bulk and listing them on expensive websites.
This leads to pressure-sales and ballooning overhead. Their customers pay more and get unworthy engines. For thirty years we have carefully chosen reliable sources, stocked our warehouses with high quality auto engines, because a reliable used Chrysler engine should be close by and ready to ship when you need it the most. It should hum after installation. Call with your 300's VIN. Tell us what happened and what engine or auto part will set it right.
Call Now:1-866-651-2992
The Modern Chrysler 300 Engine (2004 - Present)
The modern Chrysler 300 is a luxury almost in a class size by itself. This blissfully styled sedan comes with notable oompf with the click of the hood latch. Whether yours is a basic trim, the Touring model, limited edition class, a European Lancia Thema or station wagon and whether your toes accelerate a gas-fueled version or a turbodiesel V8, your engine's perfume is oopmf. Well. It should be, but we're all about getting its perfume back. Let's take a look at some oompf:
Chrysler 300, 1st Gen Engines (2004-2010)
This awesomeness under-the-hood comes complete with 8 cylinders and option to use 4. Hemi oompf! As all eight bang along with 345 cubic inches, it should howl 340 horsepower. 60 in 6. DaimlerChrysler wanted to breach the market. It's outstanding with 387 foot per pound of torque. A luxurious Hemi engine on the Chrysler 300 wouldn't be complete without a 5G Tronic transmission including 5 speed automatic and an option for manual control. Other first gen 300 platforms include a 3.5 liter or a 2.7 liter engine option depending on the trim selection. The LH engines are 60 degree V6 engines primarily for front-wheel drive and around 200 horsepower.
5.7 Liter Hemispherical 8-Valve
3.5 liter 60 degree V6
2.7 liter 60 degree V6
Chrysler 300, 2nd Gen (2010-Present)
Again, outstanding engines for these years along with top-notch mfg performance numbers. First generation 2.7 liter engines and 3.5 liter engines were replaced by a 24 valve dual overhead cam V6, the Pentastar beginning in 2010 with different auto engine feature options from 208 to 340 pounds per foot. Chrysler Corporation did not go wrong with these:
3.6 Liter Pentastar V6 Engines
Chrysler Pentastar engines have been used through seventeen other makes which provides supply glut to locate used 300 engines with very low mileage at great prices. Let us reveal the Chrysler's hemispherical combustion chamber engines sold right along with a that beautiful trim and stylish design of the modern Chrysler 300 or its sister 300C:
5.7 Liter Hemi V8 with VCT
6.4 Liter Hemi V8 with VCT
Horsepower on matching liters varies with each 300 model sold.* The 5.7 liter engine should be working at 363 horsepower and 394 pounds per foot of torque in the 300C. The power for base trim models vary. Call with your VIN. The 6.4 liter is a special beast also known as a 392 Hemi.
If the 392 is yours, you're driving a SRT8. We understand why. Its 392 cubic inches should be humming when you put your foot to the floor board with factory mandated 525 ponies and 510 pounds per foot of torque. If you don't want to pay the price of a crate Hemi engine, check our used and rebuilt 392 Hemi engines with your VIN. Rebuilt engines are usually about half off crate prices. Prices on rebuilt engines for Chrysler 300 are excellent, too.
3.0 Liter Turbodiesel
The power jewel of the Chrysler 300 would be a Turbodiesel engine. This L630 dual overhead cam V6 has 183 cc and comes with direct fuel-injection. You'll find a comparable engine in a Maserati, but with emissions control yours is an EcoDiesel engine. Still, factory power crunch should lead 190 horsepower at 4000rpm and 320 pounds per foot of torque at 1600 to 2800rpm. We'd be remiss if we did not include the most common transmission issued with these are 5G-Tronic unless you chose the 8 speed. Get a reliable used Hemi engine or a used EcoDiesel engine.
*Your vehicle identification number clarifies specifications for your Chrysler 300 model that is necessary when you call.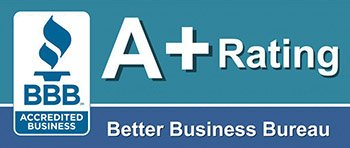 To get a few free quotes from our powertrain specialist please call : 1-866-651-2992


Details:
Long Block ( complete Engine )
To Fit:
2008 Chrysler 300 3.5L (VIN G, 8th digit), RWD
Mileage:
92K
Rared:
Delivered cost:
Call us for Discounted Price
1-866-651-2992


Details:
Long Block ( complete Engine )
To Fit:
2008 Chrysler 300 3.5L (VIN G, 8th digit), RWD
Mileage:
112K
Rared:
Delivered cost:
Call us for Discounted Price
1-866-651-2992


Details:
Long Block ( complete Engine )
To Fit:
2011 Chrysler 300 3.6L (VIN G, 8th digit)
Mileage:
63K
Rared:
Delivered cost:
Call us for Discounted Price
1-866-651-2992


Details:
Long Block ( complete Engine )
To Fit:
2009 Chrysler 300 5.7L (VIN T, 8th digit)
Mileage:
72K
Rared:
Delivered cost:
Call us for Discounted Price
1-866-651-2992


Details:
Long Block ( complete Engine )
To Fit:
2006 Chrysler 300 5.7L (VIN H, 8th digit), AWD
Mileage:
98K
Rared:
Delivered cost:
Call us for Discounted Price
1-866-651-2992


Details:
Long Block ( complete Engine )
To Fit:
2006 Chrysler 300 5.7L (VIN H, 8th digit), AWD
Mileage:
113K
Rared:
Delivered cost:
Call us for Discounted Price
1-866-651-2992