home
>
remanufactured engines
>
chevrolet used engines
>chevy venture engine
Used Chevrolet Venture Engines for Sale with Low Miles
Locating a remanufactured Chevrolet Venture engine from a minivan that is not worn to the hull is a difficult task. Finding one with low miles would be impossible were it not for Sharper Edge Engines where we excel in dong so. A rebuilt Chevrolet Venture engine may be the more affordable option and contain the warranties you really need. One digital call checks on its availability and reveals awesome prices. Have your VIN and addresses available. You are destined to find remanufactured Chevrolet Venture engines held by our family-owned business of more than a quarter century to your standards, at your price and the miles you need.
Accessibility of any rebuilt Chevrolet Venture engines should be highly scrutinized – especially if it is at an unbelievable price. Forgeries exist and we have established a presence in the automotive after-part industry to distinguish ourselves with integrity and honesty. Do not settle for anything less than genuine parts. Do not settle for a source that cannot guarantee authentic Chevrolet parts. You are more than just a wallet and it is not really about that engine. It is about you and your life. We understand. You can place your confidence in us.
*All units are subject to availability.*
Call Now:1-866-651-2992
Chevrolet Venture Engine Specifications for 1997-2000:
3.4l LA1 V6 with a 4-sp 4T65-E Automatic Transmission *For other variations and potential specifications let us know!
The Chevrolet Venture: A Vehicle by Many Names
The creation of the Chevrolet Venture was the result of many factors; mainly to quickly compete with a rising demand for mini vans. The first use of the name "Venture" applied to a sedan slated to sell to a market that wanted a vehicle smaller than the Chevrolet Caprice, but larger than a Chevrolet Celebrity.
As for sales of the minivan, consumers were confused with the name Lumina attached to several vehicles ultimately applying to: Lumina APV Minivan, Lumina Z34 Coupe, Lumina Euro Coupe, Lumina Sedan, Lumina Coupe and Lumina Euro Sedan. Perhaps the Lumina were a jump-start attempt to compete in the market against the popular Plymouth Voyager, Dodge Caravan and the Chevrolet Astro van. Nonetheless, it did not fair well with its intended audience.
In came the Chevrolet Venture in 1997 enhanced for the market with removable rear seats intended to help seat seven, a lightweight body and three varying trims designed to suit. The engine was tweaked for an extra 5hp in 1995. It continued to run well in sales until 2005 where General Motors replaced it with the Chevrolet Uplander. With the Uplander the United States received a long-wheel based design and a shorter wheel-based design was revealed to the Canadian market.
Essentially, the market for Europe received the same vehicle - the Chevrolet Venture - modified for European regulations and renamed the Opel Sinatra and Vauxhall in the United Kingdom. Many of these engines imported ten years ago. These contained minimal mileage used from those deemed "totaled" beyond insurance repair but parts and engines scrapped and sold. Then, they shipped many crates to the United States. (Availability is subject to sales. Call with your VIN# and any shipping addresses that might apply.)
All quotes are free. Shipping is always free and our family-owned business is ready to personalize our service for your particular needs.
Broadening the search is knowing the Venture was sold under the name and related to an Oldsmobile Silhouette. To make matters even more confusing the Venture has a Canadian version known as the Pontiac Transport that later changed to the name Pontiac Montana.
Even an expert and well-experienced automotive technician is befuddled over after-market parts. Leave it to the experts and with free quotes, all the time you need to inquire and a 100% money-back ensuring your satisfaction and word of mouth business for our future.
We treat everyone like rare gemstones so when the time comes to acquire or procure that one special or unique component for our clients they realize if we are unable to obtain the outcome may be dismal elsewhere.Therefore, the minivan market was clearly a hit-and-run with competitor sales in the various markets as market demand increased. Technicians know most Minivans are driven into the ground. We know just where to look to find those used Chevrolet Venture engines with the lower miles. Do not forget a potential transmission replacement to aid the longevity of your van so you need not worry with it in the future.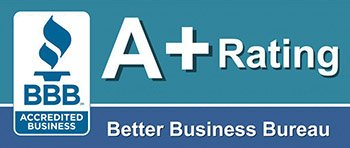 To get a few free quotes from our powertrain specialist please call : 1-866-651-2992
2001 Chevrolet Venture Engine


Details:
Long Block ( complete Engine )
To Fit:
2001 Chevy Venture (3.4L, VIN E, 8th digit), Federal (NF4, NF7)
Mileage:
95K
Rared:
Delivered cost:
Call us for Discounted Price
1-866-651-2992
2003 Chevrolet Venture Engine


Details:
Long Block ( complete Engine )
To Fit:
2003 Chevy Venture (3.4L, VIN E, 8th digit) , non federal
Mileage:
71K
Rared:
Delivered cost:
Call us for Discounted Price
1-866-651-2992
2004 Chevrolet Venture Engine


Details:
Long Block ( complete Engine )
To Fit:
2004 Chevy Venture (3.4L, VIN E, 8th digit)
Mileage:
88K
Rared:
Delivered cost:
Call us for Discounted Price
1-866-651-2992
2005 Chevrolet Venture Engine


Details:
Long Block ( complete Engine )
To Fit:
2005 Chevy Venture (3.4L, VIN E, 8th digit)
Mileage:
72K
Rared:
Delivered cost:
Call us for Discounted Price
1-866-651-2992
2005 Chevrolet Venture Engine


Details:
Long Block ( complete Engine )
To Fit:
2005 Chevy Venture (3.4L, VIN E, 8th digit)
Mileage:
72K
Rared:
Delivered cost:
Call us for Discounted Price
1-866-651-2992
2003 Chevrolet Venture Engine


Details:
Long Block ( complete Engine )
To Fit:
2003 Chevy Venture (3.4L, VIN E, 8th digit)
Mileage:
91K
Rared:
Delivered cost:
Call us for Discounted Price
1-866-651-2992