home
>
remanufactured engines
>
chevrolet used engines
>chevy truck engine
Used Chevrolet Truck Engines For Sale
Versatile, adaptable and genuinely one of the most popular used Chevrolet Truck Engines, the 350 small blocks, maintains a life of its own depending upon its application and can last for generations with proper care. Your custom truck requires support from only reliable used Chevy Truck Engine Blocks. These are the foundation of your automotive and mechanical adventures. You require a trustworthy source worth time and effort for your investment. You're the one busting your knuckles. Therefore, you have a right to be meticulous about your Remanufactured Chevy Truck Engines. You have a right to be treated well. Welcome to Sharper Edge Engines where you'll find all the time and diligence available at your exposal – just like your own handiwork. Our suppliers and acquisition managers hold units especially for mod and upgrade clients at Sharper Edge Engines. So, dial in with your VIN#, appropriate shipping address for great rates, low mileage and free shipping.
You know what you need. We can we make it happen. With extreme prejudice and discrimination our clients call for our Rebuilt Chevrolet Truck Engines in the used 350 small block size and even the rebuilt 305 blocks. Every one's projects vary from torque power, engine size and specification, special modification, individual ingenuity and, especially, vary in workload. Only you know what that is and only the perfect fit, bar none, is appropriate. There's no need to settle. Over 25 years our family-owned business acquired highly defined and specified units designated to lower overhead and satisfy our clients for years to come regardless of the economy. So be certain to keep our number. We'll be standing when all others are gone. Now, with an inventory of over 15,000 units a mere phone call determines availability of that perfect drop-in crate for your truck.
Call Now:1-866-651-2992
• Free Shipping • Free Multiple quotes • Free technical analysis • Outstanding customer Service • Unbelievable availability and pricing
We understand the sheer anxiety stemming from unreliable transportation while having limited resources. If your truck is in the shop and you need repairs quickly, we can get your torque back without reservation. While you are at it, check into our great prices on transmissions and get set for longevity.
We want your experience to be unforgettable and to continue forging relationships built to last just. We treat our employees and our partnerships as precious metals. Motivation is truly a genuine marketable trade that many of today's overly technical businesses fail to utilize. It brings products at great prices to only our clients when they need them the most. Check out our listing with the Better Business Bureau and then give us a call about your challenges. Relax. Take the sharper route at Sharper Edge Engines.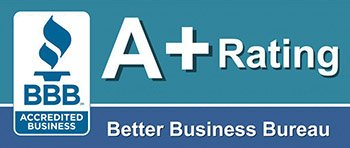 To get a few free quotes from our powertrain specialist please call : 1-866-651-2992