home
>
remanufactured engines
>
chevrolet used engines
>chevy trailblazer engine
Used Chevrolet Trailblazer Engines For Sale
We empathize with anxiety-riddled clients muddling their way through the automotive industry person by person to obtain a Used Chevrolet Trailblazer Engine, but that is not a mere solution. You need someone you can trust. The time included accessing your needs and engine specifications as well as ensuring timely and accurate delivery is also part of the solution. For example, you may not be aware the more frequent replacement block for the Trailblazer is of a material type not well intended for remanufacture. Still, we do carry Remanufactured Chevrolet Trailblazer Engines, too. Yet, a lower mileage engine block may not reveal itself to your budget, but the longevity may be necessary for you to carry out your workloads and we can provide that information. Next, it is important for us to designate your individual needs instead of disillusioning ourselves, pushing components across the nation and calling it good. You can relax with Sharper Edge Engines where distribution of Used Chevy Engines is a professional mainstay. Finally, our family will do everything necessary to make sure you are satisfied.
Cost-effective businesses require telephone operators to limit the time of their calls with or without a sale. Your time in their pocket will be limited. Individuals trained in the art of sales rather than automotive standards, rates and practices always professionally control the conversation within those businesses. You're more than just a number or wallet to be picked. Our family provides a relaxed but earnest approach to helping you. Provide us the ability to:
• discover, • arrange • deliver exactly what you need • no over-priced agents wasting your time • no digitizing your.
Call Now:1-866-651-2992
The lowest rates on Used Chevrolet Engines? The price of your replacement Trailblazer engine will be dependent upon your purchase of warranty extensions and other details. However, not only will we personalize your experience but spent more than a quarter century building our relationships with others. Many of our engines, transmissions or entire drive trains are held exclusively for the clients of Sharper Edge Engines. Call today and include:
• adequate shipping address and • vehicle identification number to • locate your price and specs. • We always provide free shipping.
We're ready. We individually selected and qualified our warehouse over two decades and readied them prior to consideration for distribution. It is standard to most of today's business to purchase Used Engine Blocks in bulk reducing the over-all prices extending that lower price to consumer. This can be a problem for you. Maintaining profit also insists all those blocks sell – regardless the condition. Still, the longer they sit in storage, the more that originating cost per unit increases. Therefore, they need moved fast. Finally, you need a family-owned business that operates in a different manner.
We work differently. You can bet any one of their lesser quality blocks are likely to end up under the hood of your Blazer. We are meticulous, work with predefined standards, and overhead. Sharper Edge Engines will estimate the cost of your vehicle based upon the specifications, availability and warranties. Call today for multiple quotes without obligation. We include free shipping and a one hundred percent money-back guarantee.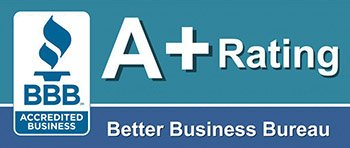 To get a few free quotes from our powertrain specialist please call : 1-866-651-2992
2002 Chevrolet Trailblazer Engine


Details:
Long Block ( complete Engine )
To Fit:
2002 Chevy Trailblazer (4.2L, VIN S, 8th digit)
Mileage:
115K
Rared:
Delivered cost:
Call us for Discounted Price
1-866-651-2992
2003 Chevrolet Trailblazer Engine


Details:
Long Block ( complete Engine )
To Fit:
2003 Chevy Trailblazer (4.2L, VIN S, 8th digit); 4.2L (VIN S, 8th digit)
Mileage:
95K
Rared:
Delivered cost:
Call us for Discounted Price
1-866-651-2992
2005 Chevrolet Trailblazer Engine


Details:
Long Block ( complete Engine )
To Fit:
2005 Chevy Trailblazer 4.2L (VIN S, 8th digit)
Mileage:
93K
Rared:
Delivered cost:
Call us for Discounted Price
1-866-651-2992
2006 Chevrolet Trailblazer Engine


Details:
Long Block ( complete Engine )
To Fit:
2006 Chevy Trailblazer 4.2L (VIN S, 8th digit)
Mileage:
72K
Rared:
Delivered cost:
Call us for Discounted Price
1-866-651-2992
2002 Chevrolet Trailblazer Engine


Details:
Long Block ( complete Engine )
To Fit:
2002 Chevy Trailblazer (4.2L, VIN S, 8th digit)
Mileage:
98K
Rared:
Delivered cost:
Call us for Discounted Price
1-866-651-2992
2005 Chevrolet Trailblazer Engine


Details:
Long Block ( complete Engine )
To Fit:
2005 Chevy Trailblazer (4.2L, VIN S, 8th digit); 4.2L (VIN S, 8th digit)
Mileage:
83K
Rared:
Delivered cost:
Call us for Discounted Price
1-866-651-2992