home
>
remanufactured engines
>
chevrolet used engines
>chevy tahoe engine
Used Chevy Tahoe Engines For Sale
Welcome to SharperEdgeEngines.com where our family provides good clean used Tahoe engines and a money-back guarantee. We specialize in auto engines for suburban SUVs, like those in your Chevy Tahoe. We ship free to US and Canada in under a week. Call and browse our catalog with tens of thousands of used engines, rebuilt Tahoe engines and even remanufactured Tahoe engines. These will give another lifetime to your Chevy SUV. Prices are excellent and quality superior.
Our services include all your automotive power train needs including the motor for your Tahoe. Speak direct with a power train expert under no pressure. All quotes are FREE. Get transparency for the best choices. We are family-owned and support the Chevrolet driver and the Tahoe, not the auto industry.
• Have Your Tahoe VIN and
• The Shop Address When Calling
• Tell Us Your Power Train Needs!
It's our 100% money-back guarantee and custom service that sets our used engine sales apart from others. And our prices. Three decades of operation affords us only the most reliable automotive acquisitions. We're connected. Being connected is not something any business can confirm. Most our clients come by referral. We find all Chevy Tahoe engine blocks or you can look through the prices from thousands of used Chevy Tahoe engines in about two minutes. Whether you're needing a 2007 Tahoe engine, a 2002 Tahoe engine or another year, ensure a quality engine destined to last.
All quotes are FREE and without obligation. While searching prices for your replacement auto engine, you can relax as we never pressure our customers or force a decision based upon your search. We understand this is a very important decision for you and for your Tahoe. For most, the search for a replacement engine for their automobile comes only once in their lifetime. Make certain you are well armed with unhindered facts. We provide this information free of charge when you call. And when you call back? You can speak to the same person. Don't forget to check out available warranties. These are the most common:
• 30 Day Warranty
• 60 Day Warranty
• 90 Day Warranty
Call Now:1-866-651-2992
Chevy Tahoe Engine History:
If you love talking power train components, engine models, cc sizes, torque or about your Tahoe engine block, you're in good company. We're always friendly but even more so if you're a used engine enthusiast! For the record, our family focuses on distribution of engines for the model years 1998 or younger. This begins in the 2nd generation of the Chevrolet Tahoe and the original engines sold under their hoods or resting behind the grill. You may already know that the Chevy Tahoe took its platform from the Chevrolet Blazer and shares that platform and the pickup truck chassis of the Chevrolet Silverado.
Tahoe origins are also shared with the GMC Yukon, a first gen Tahoe, so-to-speak. What you may not know is these were manufactured in Argentina, Venezuela, Brazil and Ecuador under similar names as also as a Chevrolet Grand Blazer. This ups the ante on availability of Tahoe engine sizes.
GM's SUV changes took place in the mid 90s where the Tahoe gain prominence on the market onward. What we're really after is the engine size for Tahoe models (or related) year 1998 and younger. The most common Tahoe engine originating from 2nd gen models would be a General Motors Vortec Chevy small block engine with:
5.7L V8 with 255 hp and 335 pounds per foot.
Year 2000 and successive models saw frequent changes, including the engine capacities and torque. The power trains are joined with automatic transmissions. 2003 models, saw Tahoe power trains with electronic stability controls. Some were Flexfueled (gasoline-fired, ethanol-fired or both). These model engines were:
5.3L V8 with 280 to 295 horse power and 325 to 330 pounds per foot, or an alternative
5.3L V8 with just 295 horse power with flex and, then, a
4.8L V8 with 285 to 295 horse power.
In 2006, General Motors introduced their Vortec 6000, a V8 for 2008 models and higher:
6.0L with 345 horse power and 305 pounds per foot, or a
6.0L with 345 horse power and 340 pounds per foot in their two wheel drive Tahoe models.
Fourth generation sees General Motors stuffing the market with popular Suburban SUVs and SUVs. Not only with the Tahoe, but American roads busted with GMC Yukons, Chevy Suburbans, a few Cadillac models with the same engine and special police and military-issued SUVs with two or four wheel drive options. Engine sizes floated among these models. They all hitched to great transmissions – mostly automatic – depending upon individual power trains or trim options. Engines sizes were many and ranged from a 4.8 Liter V6 gas-fired Chevy small block engine to a 6.2 Liter V8 Chevy engine and include a hybrid version. There's many to review within this generation.
Call and check yours. We confirm your Tahoe's engine specifications with your vehicle identification number. Grab the shop address, too, so we can provide low prices and availability for your review when you call.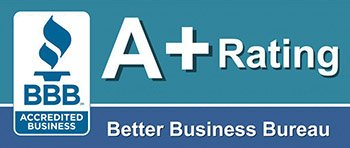 To get a few free quotes from our powertrain specialist please call : 1-866-651-2992
2000 Chevrolet Tahoe Engine


Details:
Long Block ( complete Engine )
To Fit:
2000 Chevy Tahoe 4.8L (VIN V, 8th digit)
Mileage:
115K
Rared:
Delivered cost:
Call us for Discounted Price
1-866-651-2992
2001 Chevrolet Tahoe Engine


Details:
Long Block ( complete Engine )
To Fit:
2001 Chevy Tahoe 5.3L (VIN T, 8th digit)
Mileage:
95K
Rared:
Delivered cost:
Call us for Discounted Price
1-866-651-2992
2002 Chevrolet Tahoe Engine


Details:
Long Block ( complete Engine )
To Fit:
2002 Chevy Tahoe 5.3L (VIN T or VIN Z, 8th digit)
Mileage:
93K
Rared:
Delivered cost:
Call us for Discounted Price
1-866-651-2992
2002 Chevrolet Tahoe Engine


Details:
Long Block ( complete Engine )
To Fit:
2002 Chevy Tahoe 5.3L (VIN T or VIN Z, 8th digit)
Mileage:
82K
Rared:
Delivered cost:
Call us for Discounted Price
1-866-651-2992
2010 Chevrolet Tahoe Engine


Details:
Long Block ( complete Engine )
To Fit:
2010 Chevy Tahoe 5.3L, VIN 0 (8th digit, opt LMG)
Mileage:
18K
Rared:
Delivered cost:
Call us for Discounted Price
1-866-651-2992
2010 Chevrolet Tahoe Engine


Details:
Long Block ( complete Engine )
To Fit:
2010 Chevy Tahoe 5.3L, VIN 0 (8th digit, opt LMG)
Mileage:
23K
Rared:
Delivered cost:
Call us for Discounted Price
1-866-651-2992