home
>
remanufactured engines
>
chevrolet used engines
>chevy suburban engine
Used Chevy Suburban Engines For Sale
Welcome to our family-run business, SharperEdgeEngines.com, where you get FREE quotes, FREE shipping and a guarantee on good clean used Chevy Suburban Engines. We are a superior distributor with strong connections to the best rates and great availability on quality engines including rebuilt Chevy Suburban engines. Multiple quotes are FREE. Your phone call comes with representation by an authorized power train expert.
Our catalog contains tens of thousands of used Suburban engines for your discretion and you're not obligated in any way. We want you informed before buying your next auto motor. If we don't have a motor for your Chevy Suburban, it probably doesn't exist. We provision auto components and parts for all your Chevy power train needs. Check rates and availability for no charge or stress:
• Have your VIN
• Shop Address When You Call.
• What Auto Part Do You Need?
• 100% Guarantee
Originating as a massive sport utility vehicle for nine passengers, the Chevrolet Suburban has evolved into luxury. Its design origins started a century past. Today, it's driven by millions of Americans within cities despite it's SUV design or truck chassis. What was once considered a gas-hog, the Chevrolet Suburban, is now held closely to the hearts of American drivers. Also known as the Yukon XL, it has become the primary means of transportation that will simply do everything a busy family truly needs – on road or off road. It's parts are cheap. Repair costs are minimal. It's durability cannot be beat and it retains its value. If you're considering a used Chevy Suburban engine replacement over a another vehicle, it's a brilliant move. We can help you do so, concisely and cheaply. Our catalog consists of tens of thousands of Chevy Suburban engines, engine blocks, used Suburban transmissions and more. Even used transfer cases are sourced using your Chevy VIN in under two minutes. Shipping is FREE to US and Canada and usually under a week. We have a 100% money-back guarantee in addition to:
• 30 Day Warranty
• 60 Day Warranty
• 90 Day Warranty
Call Now:1-866-651-2992
Length of warranty is dependent upon your selection and available miles on the auto engine. The best used engine for your Suburban has had a scrutinizing vehicle history. We perform exactly this on any Suburban auto motor crossing our docks. These come sourced from reliable acquisition managers or salvage yards known since our inception – thirty years past. We are a family-owned operation with you and your Chevy Suburban in mind, no one else. We maintain our own auto motors and perform auto engine rebuilds and remanufacture auto motors in-house to avoid excessive costs and ensure quality. After all, we place a guarantee on every engine sold.
Chevy Suburban Engines (1998 and Younger)
As the most common model related to or considered a Suburban includes a truck platform, a V8 engine sits beneath the hoods of these General Motors manufactured Suburbans and SUVs. Not only is the Chevrolet Suburban included in this group, but the Chevrolet Tahoe, Cadillac Escalade, GMC Yukon, and a few other SUVs. These share the same or similar platforms including GM power trains and related engines. This provides SharperEdgeEngines.com. with an array of openings for availability and pricing for your next used Suburban engine. We focus on distributing and guaranteeing sales of tenth generation Chevy Suburban engines or younger. Here is a list of the common GM Vortec V8 Series engines issued for models in these years:
5.3L V8/325cc
6.0L V8/364cc
6.0L V8 (2500-Series trim lineup)
8.1L V8/496cc*
5.3L V8 with Flexfuel
Suburban engines with very low mileages are not uncommon, but move fast. The Suburban is beholden to the US Secret Service's fleet with tinted windows an all-black paint as well as police cars, fire fighter's vehicles and other government agencies. Not a one of these vehicles of such important stature is squandered with an unworthy engine. Neither should yours.
If your search for a used engine has become haunted with intimidating sales tactics, call toll free and speak freely about your concerns. Finding a replacement Suburban motor shouldn't be difficult. It should always be free to check prices and availability. When you're ready to call back, you can speak with the same power train expert so you needn't start all over again. Family-owned and operated. Money-back guarantee for your Chevy Suburban engine.
*Some models contained 4-wheel steering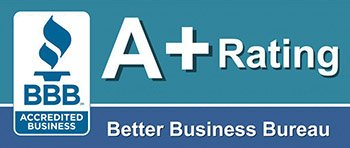 To get a few free quotes from our powertrain specialist please call : 1-866-651-2992
2007 Chevrolet Suburban Engine


Details:
Long Block ( complete Engine )
To Fit:
2007 Chevy Suburban 5.3L, VIN 0 (8th digit, opt LMG)
Mileage:
92K
Rared:
Delivered cost:
Call us for Discounted Price
1-866-651-2992
2003 Chevrolet Suburban Engine


Details:
Long Block ( complete Engine )
To Fit:
2003 Chevy Suburban (5.3L, VIN T or VIN Z, 8th digit)
Mileage:
95K
Rared:
Delivered cost:
Call us for Discounted Price
1-866-651-2992
2005 Chevrolet Suburban Engine


Details:
Long Block ( complete Engine )
To Fit:
2005 Chevy Suburban (5.3L, VIN T or VIN Z, 8th digit)
Mileage:
93K
Rared:
Delivered cost:
Call us for Discounted Price
1-866-651-2992
2010 Chevrolet Suburban Engine


Details:
Long Block ( complete Engine )
To Fit:
2010 Chevy Suburban (5.3L), VIN 0 (8th digit, opt LMG)
Mileage:
82K
Rared:
Delivered cost:
Call us for Discounted Price
1-866-651-2992
2010 Chevrolet Suburban Engine


Details:
Long Block ( complete Engine )
To Fit:
2010 Chevy Suburban (5.3L), VIN 0 (8th digit, opt LMG)
Mileage:
38K
Rared:
Delivered cost:
Call us for Discounted Price
1-866-651-2992
2007 Chevrolet Suburban Engine


Details:
Long Block ( complete Engine )
To Fit:
2007 Chevy Suburban 5.3L, VIN 0 (8th digit, opt LMG)
Mileage:
23K
Rared:
Delivered cost:
Call us for Discounted Price
1-866-651-2992