home
>
remanufactured engines
>
chevrolet used engines
>chevy silverado 2500 engine
Used Chevrolet Silverado 2500 Engines For Sale
Is your Silverado struggling with that payload? It might be time to replace with a rebuilt Chevy Silverado 2500 engine. A fuel-efficient rebuilt Chevy Silverado diesel engine suits many of our clients. They all come with a one hundred percent money-back guarantee and are a fraction of the expense of a new block or new car prices. While much is deliberated when buying a replacement engine, trouble and confusion need not accompany it. Welcome to Sharper Edge Engines where used or remanufactured Chevy Silverado Engines are our forte. Grab your vehicle's identification number and give us a call to check for lower miles, greater torque and reliable blocks. Find out why our greatest advertisement is word of mouth. No over-crowded call centers are included within our family-operated business – only reliable personalized service for your needs. Not any distributor will do, but our drive train experts can and with a full guarantee on your next remanufactured Silverado 2500 engine.
The various trim levels – Silverado, Silverado SS, and GMC Sierra – all share the same drive train. These full-size trucks keep heavy industrial workers driving while carrying heavy equipment, pulling large loads or both. Commercial industries rely immensely upon these workhorses. Used Chevy Silverado 2500 engine (GMT800) are a mainstay and the demand for these engines is increasing as companies become strapped for cash. The reliability of the block is efficient and we've seen many distributors falsify information to make a sale. For honest business, there is no other like Sharper Edge Engines. We take your Silverado engine seriously. If you have checked us out at the Better Business Bureau, you'll know that we are the best supplier of used auto engines, transmission and transfer cases with very happy customers. There are no boundaries on the industrial use of the Silverado 2500 but the most popular is off-terrain driving as our clients testify. Be certain to have your vehicle identification on hand when you call. An authentic history is always available with courteous personnel and expert technicians.
Call Now:1-866-651-2992
Multiple Quotes without Obligation
When we pulled our team of experts together and started business over a quarter century passed, it was with you in mind. Through that time, we have amassed an inventory with more than 15,000 used engines, transmissions, transfer cases and more. The path to obtaining a replacement engine does need to be hair-raising or expensive. The goal is to save money while selecting the perfect fit no matter which engine block is suitable. Individual Silverado owners can receive the fractional rates once horded by automobile technicians. Sharper Edge Engines is your contact without the auto industry working for your benefit. You need a reliable business to provide you a used engine, transmission or transfer case when making this type of investment.
(1998-2000) GMT800 Half-Ton Chevrolet Silverado 2500 - Subject to Availability 4.3L Vortec 4300 V6 4.8L Vortec 4800 V8 5.3L Vortec 5300 V8 6.0L Vortec 6000 V8 4-speed 4L60E automatic transmission 4-speed 4L65E automatic transmission 4-speed 4L80E automatic transmission 5-speed manual transmission (2001-2007) GMT800 Heavy Duty Chevrolet Silverado 2500 – Subject to Availability 6.0L Vortex 6000 V8 8.1L Vortec 8100 V8 6.6L Duramax V8 4-speed 4L80-E automatic transmission 5-speed Allison 1000 automatic transmission (2001–2005) 6-speed Allison 1000 automatic transmission (2006–2007) 5-speed NV4500 manual transmission (2001–2007 6.0) 6-speed ZF S6-650 manual trans mission (2001–2006) – 6.6L and 8.1L engines (2007-2013) GMT900 Chevrolet Silverado 2500 Half-Ton - Subject to Availability 4.3L V6 195 hp 4.8L V8 295 hp 5.3L V8 315 hp 6.0L V8 367 hp 6.2L V8 403 hp 4-speed automatic transmission 4-speed CVT (hybrid) 6-speed automatic transmission (2007-2013) GMT910 Chevrolet Silverado 2500 Heavy-Duty – Subject to Availability 6.0L V8 367hp 6.6L Duramax Diesel V8 397hp 6-speed 6L80E automatic 6-speed Allison 1000 automatic Chevrolet Silverado 2500 (Sierra) Parallel Hybrid Truck (PHT) – Subject to Availability 42 Volt Electric Power 5.3L Vortec 5300 V8
About the Chevrolet Milverado (MILCOTS)
The Milverado is a Militarized Commercial Off-The-Shelf (MILCOTS) vehicle. Essentially it is a military modified Chevy Silverado 2500HD containing the 6.6L turbo-charged diesel engine with 365hp and a six speed automatic transmission. The light utility vehicles were custom ordered for Canadian authorities in 2001. The U.S. Army law enforcement and Army reserves picked up these same vehicles. The term "Milverado" became familiar by signifying which MILCOT is assigned to the unit and for what purpose. Other vehicles are more suitable for military operations requiring off-road use such as the High Mobility Multipurpose Wheeled Vehicle (HMMWV), another light utility vehicle but appropriate for different terrains. The drive train is essentially the same sold commercially in the United States with only the body containing military modifications.
Browse our selection of used Chevrolet Silverado engines, used Silverado transmissions, and then give us a call for some of the lowest prices in the industry. Genetic similarities between the different models can be complicated so please have your vehicle's ID number available when calling.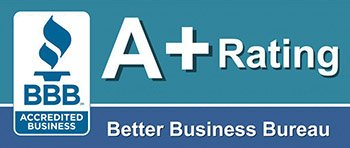 To get a few free quotes from our powertrain specialist please call : 1-866-651-2992
2001 Chevrolet Silverado 2500 Engine


Details:
Long Block ( complete Engine )
To Fit:
2001 Chevy Silverado 2500 6.0L (VIN U, 8th digit), gasoline
Mileage:
95K
Rared:
Delivered cost:
Call us for Discounted Price
1-866-651-2992
2003 Chevrolet Silverado 2500 Engine


Details:
Long Block ( complete Engine )
To Fit:
2003 Chevy Silverado 2500 6.0L (VIN U, 8th digit), gasoline
Mileage:
87K
Rared:
Delivered cost:
Call us for Discounted Price
1-866-651-2992
2000 Chevrolet Silverado 2500 Engine


Details:
Long Block ( complete Engine )
To Fit:
2000 Chevy Silverado 2500 5.3L (VIN T, 8th digit)
Mileage:
118K
Rared:
Delivered cost:
Call us for Discounted Price
1-866-651-2992
2001 Chevrolet Silverado 2500 Engine


Details:
Long Block ( complete Engine )
To Fit:
2001 Chevy Silverado 2500 6.0L (VIN U, 8th digit), gasoline
Mileage:
96K
Rared:
Delivered cost:
Call us for Discounted Price
1-866-651-2992
2000 Chevrolet Silverado 2500 Engine


Details:
Long Block ( complete Engine )
To Fit:
2000 Chevy Silverado 2500 5.3L (VIN T, 8th digit)
Mileage:
88K
Rared:
Delivered cost:
Call us for Discounted Price
1-866-651-2992
2004 Chevrolet Silverado 2500 Engine


Details:
Long Block ( complete Engine )
To Fit:
2004 Chevy Silverado 2500 6.0L (VIN U, 8th digit), gasoline
Mileage:
92K
Rared:
Delivered cost:
Call us for Discounted Price
1-866-651-2992