home
>
remanufactured engines
>
cadillac used engines
>chevy s10 engine
Used Chevy S10 Engine for Sale
Welcome to our family-owned business, SharperEdgeEngines.com, where we provision reliable used Chevy S10 truck engines at low prices. The majority of our business is by referral from satisfied S10 truck owners, S10 SUV drivers and Chevy enthusiasts. In addition to great replacement used auto engines, we have rebuilt Chevy S10 engines and remanufactured S10 engines for sale with warranties, financing and always our 100% money-back guarantee.
With tens of thousands of units we can find any S10 engine block or find you a used S10 engines of any cc capacity. We sell replacement and compatible used S10 transmissions or transfer cases, too. Whatever your power train needs are, we'll provide that 100% money-back guarantee and ship it for FREE to US and Canada. We stand behind our parts. Browse our catalog of used engines for FREE to check prices. Call soon. Call often. Availability is subject to change and you need the best price possible.
1-866-651-2992
Get FREE quotes while speaking with one of our knowledgeable power train experts for your engine, transmission or any power train-related auto needs. If you're concerned about finding a replacement Chevy motor, we can help. Your Chevy S10 VIN is crucial to finding the right automotive part when you call. Also, the potential shipping or ship-to address is important. We only sell high quality engines and power train components, so we can provide a 100% money-back guarantee on any unit sold.
Chevrolet S10 Truck Engines for 1998 Models and Younger:
SharperEdgeEngines.com services, sells and ships used truck engines for the S10 model years 1998 or younger. The 2nd generation S10 engines begat 2wd or 4wd which received a upgrade after 2002 including a 4.3 liter Vortec V6. These 2nd generation S10 engines are easily identified with your vehicle identification number containing letter W or X depending on date of its manufacture. But the 4.3 liter engine wasn't the most popular sold engine in the S10 trucks for this generation. Most commonly they included a Vortec 2.2 liter inline-4 engine with varying torque per RPM for which most drivers found sufficient for payloads, truck hauling, long-distance driving while good in-town gas mileage:
• 2.2 Liter Inline-4 (1994-2000 & 2003 S10 Models with VIN 4)
• 2.2 Liter Inline-4 (2000-2002 S10 Models with VIN 5)
The S10 was discontinued for the third generation reveal in 2012. In North American (Mexico, US) the replacement model for the Chevy S10 after 2004 has been the GMC Canyon also known as the Chevrolet Colorado with a switch-over replacement during the 2nd generation models in 2004. The Colorado has minor differences in trim and, occasionally, engine sizes depending on its trim. The Canyon and the Colorado are also related to the Isuzu i-Series trucks, notably the Isuzu Hombre. The Isuzu mid-sized pickup trick ceased production in 2008 for North America. Adding confusing to the General Motors GMC330 platform are other SUVs in similar design and engine specifications: Chevy S10 Blazer, Trailblazer and the GMC Sonoma. If you have any of these Chevrolet truck or SUV and find the platforms are confusing, or if you're having trouble finding the right engine give us a try. For more than three decades our family has been welding relationships with reliable dealers and acquisition managers. They often hold units at discounted prices for SharperEdgeEngines.com. In-warehouse or sourced engines ships very fast and FREE to US and Canada locations.
• 30 Day Warranty
• 60 Day Warranty
• 90 Day Warranty
• FREE Shipping to US & Canada
Our digital catalog only requires two minutes to check. Sometimes, it's important to call frequently to check availability. No matter the moniker of your light-duty, mid or full-sized Chevy truck, we will locate your truck or auto engine size based upon your VIN. It's all you need to get started for FREE quotes, excellent knowledge and information as well as our 100% money-back guarantee. Call now.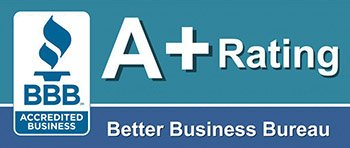 Toll Free 866-651-2992