home
>
remanufactured engines
>
chevrolet used engines
>chevy metro engine
Used Chevrolet Metro Engines For Sale
It's no mistake you're considering replacing that used Chevy Geo Metro engine with a remanufactured Chevy Metro engine with lower miles. The Chevrolet Geo Metro (and the Prizm) were slated a low-cost alternative to gas-hogging vehicles and were built for greater fuel consumption and engineered to withstand time. Welcome to Sharper Edge Engines where economy doesn't mean lower quality parts on any of our used Chevy Metro engines for sale. Receive the attention and detail you deserve along with your investment and make some new friends. Our competitors like to drag customers through the automotive industry person by person. It's intentionally confusing and time-consuming designed to keep control from the client. They haul components uninspected across the globe as if doing so is normal business. Moving parts means "cash flow". To our family it spells disaster and lack of integrity. You can maintain control and we will provide a one-hundred percent money-back guarantee as well as adequate and complete background and much more.
Without cost, call us today and include the VIN number and available shipping address for as many quotes as you need. If your Metro's engine is on it's last leg, there are plenty of options to explore that you may not be aware of. Don't forget that over-worked accompanying transmission. Why take the risk? Be diligent and your car will last.
There is a better way to do business than maintain bloated overheads and high-priced illiterate customer service representatives. We behave diligently one relationship at a time. That's how our family-owned business has maintained over the last quarter century and why we'll still be around when the other guys run out of "cash flow". Still, our inventory of more than 15,000 carefully selected units and network of reliable acquisition experts are standing by.
Call Now:1-866-651-2992
By prioritizing, we maintain rigorous standards and not only with our clients. We cautiously treat our employees, acquaintances and business partners like gold. In turn, they provide excellent availability, special mileage and unique benefits. It's why we are highly recommended and why clients are boasting our listing with the Better Business Bureau. When it comes to remanufactured or rebuilt used motor blocks, we are the experts.
Carefully Select Your Remanufactured Chevrolet Geo Metro Engine Blocks Before You Buy!
From the early 90s until the early 2000s Americans loved little cars. The rise of gasoline prices, concern for the environment and its economy feasibility made the Metro popular. The Chevy Geo Metro, in fact, is in league with a few other nameplates. Those are the Suzuki Swift, the Geo Prizm and even the Suzuki Cultus, its original stake.
Cami Automotive in Ontario or Suzuki in Japan as a mutual effort between Suzuki and General Motors manufactured them. The Ontario plant, alone, reached a max production of 100,000 vehicles a year until Americans simply lost interest in smaller vehicles and the production ceased. That production leaves an enormous amount of after-market parts! Yet, does it mean a replacement will save money? Not necessarily. Choosing the right the right distributor makes this distinction.
Purchasing used Chevy Metro engines can be intentionally confusing by businesses looking to make a fast dollar from merely shipping stuff across the nation! Did they send the wrong engine? Of course they'll be happy to ship another one. As long as they are moving parts, they are creating cash flow. Crazy, right? We think so, too.
In addition, the propensity for acquisition managers to pawn their worst blocks to unsuspecting buyers is highly probable. In most cases the shipper isn't even aware of the contents of the shipment – much less whether it is what you really need. How would you know? You won't – until a few years later. Selecting the correct unit increases the longevity of your vehicle.
Most distributors are only concerned the engine starts up and run properly after installation. It baffles us how businesses even attempt to succeed with these attitudes. Our clients need a business they can rely on. Even if you're a respected automotive technician, time isn't going to allow you to make these particular distinctions. You need a business you can trust and one that provides timely and accurate deliveries. Again, welcome to Sharper Edge Engines.
Please give us a call, but here are a little more on the engine specifications and various names: 1.0l G10 I3; 1.3l G13BA I4 1.3l G13BB 16v I4.
Geo Metro (95-97), Chevrolet Metro (98-'01), Pontiac Firefly, Suzuki Swift and even Chang'an Antelope. These all add confusion that baffle experts, even. Sharper Edge Engines is renowned for providing the best customer service to private individuals across the United States and even in some remote locations where necessary. These were unable to find what they needed until they met our family at Sharper Edge Engines. Don't hesitate. Our family of experts is standing by to make new friends and happy customers.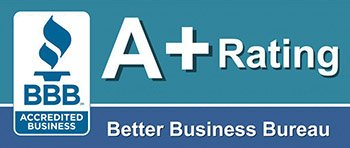 To get a few free quotes from our powertrain specialist please call : 1-866-651-2992
2000 Chevrolet Metro Engine


Details:
Long Block ( complete Engine )
To Fit:
2000 Chevy Metro 1.0L (VIN 6, 8th digit)
Mileage:
115K
Rared:
Delivered cost:
Call us for Discounted Price
1-866-651-2992
2000 Chevrolet Metro Engine


Details:
Long Block ( complete Engine )
To Fit:
2000 Chevy Metro 1.0L (VIN 6, 8th digit)
Mileage:
95K
Rared:
Delivered cost:
Call us for Discounted Price
1-866-651-2992
2001 Chevrolet Metro Engine


Details:
Long Block ( complete Engine )
To Fit:
2001 Chevy Metro 1.3L (VIN 2, 8th digit)
Mileage:
Call Us!
Rared:
Delivered cost:
Call us for Discounted Price
1-866-651-2992
1999 Chevrolet Metro Engine


Details:
Long Block ( complete Engine )
To Fit:
1999 Chevy Metro 1.3L (VIN 2, 8th digit)
Mileage:
Call Us!
Rared:
Delivered cost:
Call us for Discounted Price
1-866-651-2992
1999 Chevrolet Metro Engine


Details:
Long Block ( complete Engine )
To Fit:
1999 Chevy Metro 1.0L (VIN 6, 8th digit)
Mileage:
118K
Rared:
Delivered cost:
Call us for Discounted Price
1-866-651-2992
1998 Chevrolet Metro Engine


Details:
Long Block ( complete Engine )
To Fit:
1998 Chevy Metro 1.0L (VIN 6, 8th digit)
Mileage:
Call Us!
Rared:
Delivered cost:
Call us for Discounted Price
1-866-651-2992