home
>
remanufactured engines
>
chevrolet used engines
>chevy malibu engine
Used Chevrolet Malibu Engines for Sale
If being digitized and demeaned by the automobile industry one sales person at a time is not your idea of procuring authentic rebuilt Chevrolet Malibu Engines, then welcome to Sharper Edge Engines where our family-owned business focuses on trustworthy relationships. That sales person is interested in fulfilling quotas; not assuring your satisfaction. Look into the customer reviews at the Better Business Bureau, but be certain to give us a call about that used Chevrolet Malibu Engine for the perfect crate drop-in with a price tag suited to your needs. If we do not have it, the likelihood of its availability is probably non-existent.
You see, relationships forge a greater leeway than fast-talking record-breaking time slots. By treating our acquisition managers like gold, they hold the best components including that remanufactured Chevrolet Malibu Engines with an authentic background verified by us and ready to be revealed to you for your assurance. So, expect free shipping, free quotes and customer service representatives free to care about you. After all, satisfying clients is still a reliable business model. Grab your vehicle identification number and consider potential shipping addresses before you ring.
Check out our listing at the Better Business Bureau for our client's perspectives. We have a variety of warranty options as well as mileage, so dial for availability.
The cost of your used Chevy Malibu Engine will vary dependent on which warranty and specifications you are looking. Let us face it, details matter with this industry. One small mistake could spell nightmare backfires for you. Even our business benefits occasionally from bulk purchases but we treat each unit specifically as though no two are alike. We understand the nature of driver-to-car relationships. Despite what they say, it doesn't cost more to make certain.
• Free Shipping • Only Verified Authentic Parts • Free Technical Analysis • Outstanding customer Service • Unbelievable availability and pricing
Call Now:1-866-651-2992
Despite more than 15,000 units in our clean warehouses, each component has unique and distinct traits aside from manufacture similarities. In addition, some original manufactured blocks were flawed requiring conversion to remanufactured engines for optimal performance. Well-versed mechanics are not only familiar but also accepting of this. These should be included within the vehicle's history. Their absence is all too familiar with this industry. We strive to make a difference. Get reliable service for your vehicle at Sharper Edge Engines.
Their clients rely upon the wisdom of their mechanic unless they are the unfortunate ones under mechanics capitalizing on these failures fingering the blame elsewhere. These mechanics rely upon us. Why not come directly to us and save! Successful conversion can be done. It is done – frequently – because our clients love their American rides or hope to continue relying on them skirting the excessive cost of newer vehicle purchase.
Yet, most of our clients with the Malibu have the taste for its distinction and are loyal. A cousin to the Chevrolet Chevelle, the Chevy Malibu graduated from its teens into automobile stardom parking itself in markets across the planet by General Motors Corporation. Prior to 2012, Malibu was only a pet car to Americans: those who esteemed the homemade moniker and the well-deserved pride of American Automakers.
Through 1946 to 1979, Malibu marketed itself under Chevelle with engine specifications true to original DNA except minor modifications and upgrades. These were bred with a top option of a 300 hp 327 in 1964. They ended with a 3.0l V6 for infant models including West Coast EPA standards. Europe bolsters 2.4l Ecotec cast-iron blocks and aluminum cylinder heads (diesel) for their version. The VCDi with 160 horsepower is only available to the Italians (so they say).
One of the more popular requests from our clients is the 5.7l V-8 (350) 1979 version (denoted as "L" in VIN). Without obligation, our family-owned business is standing by to match your desired miles, warranties, EPA emission requirements, remanufactured standards and we are ready to provide the exact part at the right location. Concern yourself with nothing but authenticity at Sharper Edge Engines.
Be certain to check out our awesome prices on rebuilt Transmissions adequate for the Chevy Malibu blocks. An overall upgrade will increase the longevity of your vehicle providing peace of mind in tough economic times. The economy is not going to get better any time soon – at least not for the working person – and it is important to think ahead.
Be on the sharper edge at Sharper Edge engines, because you are smarter than they are. This rebuilt Chevrolet Malibu Engine is not just an engine. It is your personal ride.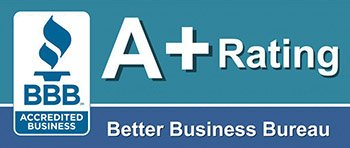 To get a few free quotes from our powertrain specialist please call : 1-866-651-2992
2000 Chevrolet Malibu Engine


Details:
Long Block ( complete Engine )
To Fit:
2000 Chevy Malibu (3.1L, VIN J, 8th digit), California emission standards (NC1)
Mileage:
95K
Rared:
Delivered cost:
Call us for Discounted Price
1-866-651-2992
2000 Chevrolet Malibu Engine


Details:
Long Block ( complete Engine )
To Fit:
2000 Chevy Malibu (3.1L, VIN J, 8th digit), Fed
Mileage:
112K
Rared:
Delivered cost:
Call us for Discounted Price
1-866-651-2992
2004 Chevrolet Malibu Engine


Details:
Long Block ( complete Engine )
To Fit:
2004 Chevy Malibu VIN Z 4th digit
Mileage:
78K
Rared:
Delivered cost:
Call us for Discounted Price
1-866-651-2992
2004 Chevrolet Malibu Engine


Details:
Long Block ( complete Engine )
To Fit:
2004 Chevy Malibu VIN N 4th digit (Classic)
Mileage:
82K
Rared:
Delivered cost:
Call us for Discounted Price
1-866-651-2992
2007 Chevrolet Malibu Engine


Details:
Long Block ( complete Engine )
To Fit:
2007 Chevy Malibu 2.2L (VIN F, 8th digit, opt L61)
Mileage:
67K
Rared:
Delivered cost:
Call us for Discounted Price
1-866-651-2992
2007 Chevrolet Malibu Engine


Details:
Long Block ( complete Engine )
To Fit:
2007 Chevy Malibu 2.2L (VIN F, 8th digit, opt L61)
Mileage:
72K
Rared:
Delivered cost:
Call us for Discounted Price
1-866-651-2992