home
>
remanufactured engines
>
chevrolet used engines
>chevy lumina engine
Used Chevrolet Lumina Engines for Sale with Low Miles
From well-kept police cruisers to NASCAR's controversial aluminum racing engine, Sharper Edge Engines procures only authentic rebuilt Chevrolet Lumina Engines. Our family insists on doing business legitimately. When you search for used Chevrolet Engines within this industry, you are exposing yourself but not at Sharper Edge Engines. Despite modern-day theories, making clients successful is still the best business model and we confidently obtain the best block for your circumstances. You will find affordable rates on any of our used engines for sale including your remanufactured Chevrolet Lumina Engine with that torque and size to match your drive train.
If your preference is strictly a used Chevy Lumina Engine, we are on it and provide a 100% money-back guarantee. Let us do the work for you and avoid time-consuming difficulties. Be sure to ask about potential replacement for that worn transmission, too. In a world missing common sense and human element, Sharper Edge Engines restores it helping you under stressful conditions and saving valuable time for our technical clients. Regain the human experience while obtaining your rebuilt Chevy Lumina Engine. You deserve it.
*All units are subject to availability.*
Call Now:1-866-651-2992
• Provide VIN # • Potential freight addresses. • No Obligations. • Free shipping and a money-back guarantee.
Lumina: The Successful American Car Spawned By the Monte Carlo
In 1991, the Monte Carlo was out and the Lumina in. In 1994 General Motors decided to reincarnate the Monte Carlo. Americans simply could not give up on the Monte Carlo and GM complied.
Even so, the Lumina was a success. It campaigned as a family car with needed highway gusto. Four years' production revealed fewer than eleven-thousand special Lumina Z34 models. They were all burdened with powerful 3.4l dual cam 6 cylinders rocketign 200 horsepower/7,000rpm and 215/4000rpm and were a favorite inclusion for American law enforcement fleets. Remember those black and white Luminas? Call today to see if a remanufactured Lumina Engine from a well-tended police car is available in our inventory and we have the transmissions or entire drive trains.
This engine remained throughout production while the 6-cylinder standard Lumina featured a 3.1L block. The Lumina marketed in Australia was actually an Australian Holden Commodore with its moniker, but sold in South African and Asian countries from 1997. Many units imported to the U.S. as after-market and crossed our paths.
Also, the Lumina Coupe marketed in Middle Eastern countries is a Holden Monaro with a Lumina moniker. Technically, it is another type of Commodore. We have seen them all in our warehouses over the years and they are becoming scarcer.
An American term of endearment, the "Mickey Mouse" car, was added when it sported the animated rodent on the Lumina NASCAR racer. NASCAR was cleaning up its act with the help of General Motors' partnership with Disney. They effectively marketed to a broader audience providing mutual benefit.
Call any time to receive multiple quotes without obligation to check on availability for any one of these remanufactured Chevrolet Lumina Engines or even a used Holden Commodore engine. Unlike shady individuals and large corporations, all vehicular authentications (histories) are detailed and genuine. Forgeries do exist, but not our block. Our clients have come to rely upon our work saving them precious time and hassle.
Be weary of the businesses with hefty online presences and stand-by operators via chat. Their overheads are pricey and lower prices often stem from purchases of massive quantities of crates. The intent is hauling crates at every possibility without checking authenticity or contents. They will not hesitate to reship another engine after hassling you with the wrong part. Movement means business to them and satisfied clients are a only side-benefit. Get on the sharper edge with Sharper Edge Engines and assure your delivery today.
We are confident with our provisioning a high quality used Chevrolet Lumina Engine for your needs and provide a 100 percent money-back guarantee. Shipping is always free and our family is always free to take the time for appropriate discovery before you get that crate.
(1990-1994) Chevrolet Lumina Engines- Subject to Availability
• 2.2l l22 I4 • 2.5l [151 in³] "Iron Duke" I4 (1990) • 3.1l L [191 in³] LH0 V6 (1990-1994) • 3.4l DOHC [207 in³] Dual Cam V6 *Z34* (1991-1994)
(1990-1994) Chevrolet Lumina Drive Train Transmissions
• 5 sp manual • 3 sp 3T40 auto • 4 sp 4T60 auto • 4 sp 4T60-E auto
(1995-2001) Chevrolet Lumina Engines – Subject to Availability
• 3.1l [191 in³] L82 [and LG8] V6 (1995-2001) • 3.4l DOHC [207 in³] LQ1 Twin Dual V6 (1995-1997) • 3.8l [231 in³] L36 V6 (1998-1999)
(1995-2001) Chevrolet Lumina Drive Train Transmissions
• 4 sp 4T60-E auto • 4 sp 4T65-E auto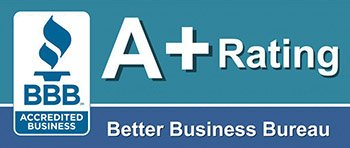 To get a few free quotes from our powertrain specialist please call : 1-866-651-2992
2000 Chevrolet lumina Engine


Details:
Long Block ( complete Engine )
To Fit:
2000 Chevy Lumina (3.1L, VIN J, 8th digit)
Mileage:
95K
Rared:
Delivered cost:
Call us for Discounted Price
1-866-651-2992
2001 Chevrolet lumina Engine


Details:
Long Block ( complete Engine )
To Fit:
2001 Chevy Lumina (3.1L, VIN J, 8th digit)
Mileage:
91K
Rared:
Delivered cost:
Call us for Discounted Price
1-866-651-2992
2001 Chevrolet lumina Engine


Details:
Long Block ( complete Engine )
To Fit:
2001 Chevy Lumina (3.1L, VIN J, 8th digit)
Mileage:
98K
Rared:
Delivered cost:
Call us for Discounted Price
1-866-651-2992
2000 Chevrolet lumina Engine


Details:
Long Block ( complete Engine )
To Fit:
2000 Chevy Lumina (3.1L, VIN J, 8th digit), Fed, opt NF4
Mileage:
92K
Rared:
Delivered cost:
Call us for Discounted Price
1-866-651-2992
2000 Chevrolet lumina Engine


Details:
Long Block ( complete Engine )
To Fit:
2000 Chevy Lumina (3.1L, VIN J, 8th digit), Fed, opt NF2
Mileage:
96K
Rared:
Delivered cost:
Call us for Discounted Price
1-866-651-2992
1998 Chevrolet lumina Engine


Details:
Long Block ( complete Engine )
To Fit:
1998 Chevy Lumina 6 Cyl, 191 cid (3.1L, VIN M)
Mileage:
Call Us
Rared:
Delivered cost:
Call us for Discounted Price
1-866-651-2992