home
>
remanufactured engines
>
chevrolet used engines
>chevy impala engine
Used Chevrolet Impala Engines for Sale
A classic beauty, the Chevy Impala has one of the largest diversification of parts. That makes the search for an authentic rebuilt Chevrolet Impala engine taxing to even experts. Until we acquired more than 15,000 units in stock, our family debated on the used Chevrolet Impala engine and whether it a favorite or a headache. Since then, we established ironclad relationships with yard managers. They often hold many units for us.
Welcome to Sharper Edge Engines where provisioning that specific component is our goal. Our family concluded it is one of our favorites. We rolled up our sleeves and became renowned for providing authentic remanufactured Chevrolet Impala engines for avid enthusiasts for these and other classics. There are, at least, several thousand rebuilds, modifications and variations for each car manufactured over near sixty-years of production containing every General Motors engine block ever designed. American automobile technicians spent countless hours beneath the hoods fashioning their own version of spit-shine to this classic. You're next! In the last quarter century, our establishment has acquired a remanufactured Chevrolet Impala engine for your next job.
Check out our listing at the Better Business Bureau for our client's perspectives. We have a variety of warranty options as well as mileage, so dial for availability. When dialing:
Have your Impala's VIN# When Calling
Be as Specific as Possible Regarding Needed Components
We Have Entire Power Trains and Other Parts
Include Potential Freight Addresses When Calling
Free Multiple Quotes
Always a 100% Money-back Guarantee
Free Shipping
Available Units Might Be In Limited Supply
Call Now:1-866-651-2992
A Word to Automotive Technicians
Sixty years of automotive experience could not help Johnny L. from Palo Alto, California. Not all his connections and experience could resolve the matter of his customers as they crowded in his shop with expectations of classic restoration. He was spending too much time obtaining parts such as our rebuilt Chevrolet Impala engines for the classic beauties waiting in his shop. His experience mirrors the same hurdles other shop owners find:
• A high turn-over rate of salvage yard ownerships • Questionable authenticity or vehicle histories • New Technology improperly alienating his existence • Common sense became rare
Eventually, Johnny was referred to our services to help him save time and money. Rightfully skeptical, he could not believe anyone would have as good or better connections to automotive parts for all his hard-earned years. Yet, he needed help. His customers were choking him about delays.
Sharper Edge Engines became an invaluable tool saving Johnny time and money. By honoring his well-deserve experience and just listening, we earned his trust with legitimate and honest service for all his needs. He no longer spends three quarters of his working hours on the phone, responding to emails from suppliers or validating sources.
One phone call with a detailed list and we are on the hunt (if we do not already have what he is looking for) while Johnny spends time where a shop-owner should be spending it – with his customers and managing his team of experts. Increased production always means better service, greater products and higher profits.
Technology is a tool, not a harness. Consider using our value added services to your automotive team today! Time-honored relationships and duty-focused, our family refuses to digitize consumer behavior. Instead, we insist that happy clients are the most effective business models and that means getting to know our customers personally. You can count on Sharper Edge Engines to weather turbulent financial climates while everyone falls to the wayside.
Whether applicable to a 1994 SS Impala 4-door sedan, an Impala Police Package or a shiny new 2014 Chevrolet Impala with a telephone pole attached, Sharper Edge Engines provides integrity, honesty and patience to all customers. Happy drivers are our best investment. We are confident you will be among them.
You can find virtually anything you deserve; from twelve-year-old used 350 engine blocks with low mileage to an entire customized drive train for a 2012 model that met its fate one icy morning. Time is essential in today's digitized world. Finding shady individuals within the automotive industry is not a new experience. Today, they are hiding behind internet firewalls. Therefore, we urge caution. Find trust and integrity in a world of confusion at Sharper Edge Engines where even the owner is available.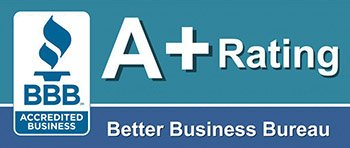 To get a few free quotes from our powertrain specialist please call : 1-866-651-2992
2001 Chevrolet Impala Engine


Details:
Long Block ( complete Engine )
To Fit:
2001 Chevy Impala 3.4L (VIN E, 8th digit)
Mileage:
95K
Rared:
Delivered cost:
Call us for Discounted Price
1-866-651-2992
2004 Chevrolet Impala Engine


Details:
Long Block ( complete Engine )
To Fit:
2004 Chevy Impala 3.4L (VIN E, 8th digit)
Mileage:
71K
Rared:
Delivered cost:
Call us for Discounted Price
1-866-651-2992
2006 Chevrolet Impala Engine


Details:
Long Block ( complete Engine )
To Fit:
2006 Chevy Impala 3.5L, VIN K (8th digit)
Mileage:
68K
Rared:
Delivered cost:
Call us for Discounted Price
1-866-651-2992
2007 Chevrolet Impala Engine


Details:
Long Block ( complete Engine )
To Fit:
2007 Chevy Impala 3.5L, VIN K (8th digit, opt LZE)
Mileage:
72K
Rared:
Delivered cost:
Call us for Discounted Price
1-866-651-2992
2007 Chevrolet Impala Engine


Details:
Long Block ( complete Engine )
To Fit:
2007 Chevy Impala 3.5L, VIN K (8th digit, opt LZE)
Mileage:
67K
Rared:
Delivered cost:
Call us for Discounted Price
1-866-651-2992
2000 Chevrolet Impala Engine


Details:
Long Block ( complete Engine )
To Fit:
2000 Chevy Impala 3.4L (VIN E, 8th digit), Federal (NF2)
Mileage:
98K
Rared:
Delivered cost:
Call us for Discounted Price
1-866-651-2992