home
>
remanufactured engines
>
chevrolet used engines
>chevy epica engine
Remanufactured Chevrolet Epica Engines for Sale (Daewoo Tosca or Daewoo Magnus Engine)
This is for what we are famous. If Sharper Edge Engines does not have it, probably no one does. You are not going to settle for the advice of a telephone operator reading a script for a used Chevrolet Epica Engine. Only we can verify that the numbers on that rebuilt Chevrolet Epica engine have not been altered, can verify its authenticity or its viability. When it comes to unique or genetically confusing automotive parts, we are the experts (Check with the Better Business Bureau). You will not settle for less, nor do you have the time to wrangle over specifications and availability, much less authenticity.
Call us now to check for those used Chevrolet Epica engines and count your lucky stars you can rely on someone in today's financial climate. If yours is a transverse-mounted engine, there is much riding on the accuracy we can provide. You bet we will check availability and pricing on a remanufactured Chevrolet Epica engine, but you can also bet we check its viability. Getting what you need and going easy on your wallet at the same time is possible – with Sharper Edge Engines.
*All units are subject to availability. Production ceased in 2011*
Call Now:1-866-651-2992
Let us take the headache out of your search. The cross-referencing of the various models produced by GM Daewoo in South Korea is confounding from the start. Then, the past marketing schemes by General Motors befuddled their existence. Finally, the imported, exported, dismantled and various crated engine combinations with multiple specification is a migraine for even the more experienced automotive technician. Still, we sorted them out and acquired only genuine rebuilt Chevrolet Epica Engines for our inventory.
There are few like it. Your used Daewoo Tosca engine is exceptional but not from the confounding monikers. It has an originating straight-six engine platform designed by Porsche and that transverse-mounted engine is a very tight fit. It is a remarkable engine with exacting standards of specifications. We understand. We will take due time involved to provision accurately. Don't forget to check for a used transmission. Resolving difficulties in finding those authentic rebuilt Daewoo Tosca engines or those under the Epica moniker is why our family-owned business forged alliances with acquisition managers across the globe 25 years ago.
Our alliances are exclusively loyal to us. Unique partnerships aside, many of our associations are similar to our competitors. However, competitors are buying in bulk without regard to content, ignoring personal influence and leaning toward movement of units as the end business goal. Wrong! Diligence provides a solid foundation, the best after-market products available and loyal friends. Your parts are held specifically for us, if we have not already acquired them. The last 25 years affords Sharper Edge Engines an impeccable inventory of at least 15,000 units. Discover a new friend or two while searching for your parts.
Economize. We have not enormous over-head by employing high-paid telephone operators who know little about the automobile industry except what they read on screen. Exceptional employees well versed and paid to provide due diligence and personalized service is what we provide. As with any of our units:
• Free Shipping • 100% Money-back Guarantee • Personalized and multi-check system for all units • Authentic and Genuine parts
The after-market parts for the Chevrolet Epica (and the various monikers listed below) imported from Arabia, Australia, Latin America, Europe, China, Canada, Micronesia and even Kazakhstan. These originating markets contained the various monikers whose drive trains are genetically related to the Chevrolet Epica:
• Daewoo Tosca (Asia) • Holden Epica (Australasia) • Daewoo Magnus (predecessor) • Chevrolet Epica (China and Europa) • Chevrolet Tosca (Iceland).
Let us get your Chevrolet Epica Engine.
Chevrolet Epica (Daewoo Tosca) Engine Specifications (2006-2010):
• 1.8l E-TEC II I4 121hp/122 lb ft with 5sp manual or 4sp automatic • 2.0l RA 420 SOHC I4 (turbo diesel) 148hp/240 lb ft with 5sp manual or 4sp automatic or 6sp GM 6T40 Automatic • 2.0l XK I6 139hp/144 lb ft with 5sp manual, 5sp automatic of 6sp GM 6T45 Automatic • 2.0l XK I6 154hp/175 lb ft with 5sp Automatic or GM 6T40 Automatic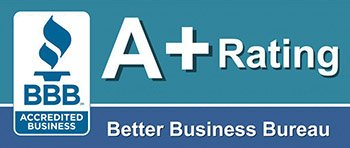 To get a few free quotes from our powertrain specialist please call : 1-866-651-2992
2004 Chevrolet Epica Engine


Details:
Long Block ( complete Engine )
To Fit:
2004 Chevy Epica (VIN 6 or L, 8th digit)
Mileage:
85K
Rared:
Delivered cost:
Call us for Discounted Price
1-866-651-2992
2004 Chevrolet Epica Engine


Details:
Long Block ( complete Engine )
To Fit:
2004 Chevy Epica (VIN 6 or L, 8th digit)
Mileage:
71K
Rared:
Delivered cost:
Call us for Discounted Price
1-866-651-2992
2005 Chevrolet Epica Engine


Details:
Long Block ( complete Engine )
To Fit:
2005 Chevy Epica (VIN 6 or L, 8th digit)
Mileage:
68K
Rared:
Delivered cost:
Call us for Discounted Price
1-866-651-2992
2005 Chevrolet Epica Engine


Details:
Long Block ( complete Engine )
To Fit:
2005 Chevy Epica (VIN 6 or L, 8th digit)
Mileage:
72K
Rared:
Delivered cost:
Call us for Discounted Price
1-866-651-2992
2006 Chevrolet Epica Engine


Details:
Long Block ( complete Engine )
To Fit:
2006 Chevy Epica (VIN 6 or L, 8th digit)
Mileage:
68K
Rared:
Delivered cost:
Call us for Discounted Price
1-866-651-2992
2006 Chevrolet Epica Engine


Details:
Long Block ( complete Engine )
To Fit:
2006 Chevy Epica (VIN 6 or L, 8th digit)
Mileage:
70K
Rared:
Delivered cost:
Call us for Discounted Price
1-866-651-2992