home
>
remanufactured engines
>
chevrolet used engines
>chevy corvette engine
Used Chevrolet Corvette Engines For Sale
What is the description for the one of the most sensual cars for discriminating auto owners? That description is vast as is production by General Motors over five decades. What we really know are their owners. Integrity, honesty and diligence are a start. Welcome to Sharper Edge Engines where provisioning used Corvette engines is one of our mainstays. With anticipation of integrity, genuine authority in dealings and deliveries our clients know our services.
A risk in obtaining remanufactured Corvette engines is one a 'vette owners never takes. It is why we provide risk-free transactions, diligently provision, discriminately point check and adequately obtain. Call us today for your genuine Corvette matter and free multiple quotes on the exact engine with miles and specification. Authentic blocks from original Corvettes, 3rd generation Sting Ray Coupes or a sixth generation convertible needing a rebuilt Corvette engine, is best available from Sharper Edge Engines, a family owned business, with a 100% money-back guarantee and free shipping and the most trustworthy acquisitions of genuine rebuilt Corvette engine blocks, transmissions and parts. Have the address when you call as well as the individual identification.
Our family convened to build our business and rid the industry of problematic and shady dealings for our clients more than a quarter century passed. More than 50 years production provides an elaborate array of after-market parts for General Motors' Chevrolet Corvette – all by itself. Many extol the enormous savings benefits this provides as a selling tool. Be wary, but hopeful. It also signifies an opportunity for distributors to beguile and mislead clients, particularly, if not well versed with the automotive industry. We are here to help.
Call Now:1-866-651-2992
Protecting our clients' financial investment was the goal and we knew it would not start with the clients or even the engine blocks, but integrity with our dealings and relationships. This level of probity does exist and you just found it. By carefully selecting, treating and building relationships, Sharper Edge Engines is able to afford winning parts at stunning prices. That inventory has grown to over 15,000 units and counting and special parts and accessories standing by with our friends across the nation. Do not wait. Give us a call and find yours today. Making you happy is our foundation.
One of the six generations of rebuilt Corvette engines are available and accessible at Sharper Edge Engines. Some parts are only available through us. Have your engine specification and necessary requirements as well as the identification of the particular vehicle for placement (or in relation to) when you call as well as the potential shipping addresses to help expedite multiple free quotes.
We take the time you need without excessive and ballooning overhead from illiterate over-priced customer service representatives. Still, we maintain favor with highly qualified technicians for all the imaginable questions pertaining to the Chevrolet Corvette and they are standing by.
Several generations are referenced as C1 (1962) through C7 (2014) indicating their engine specifications. Flint, Michigan, St. Louis, Missouri and Bowling Green, Kentucky are the originating assembly locations depending upon model, market and year of production:
235 Blue Flame I6 (earlier models) 265, 283, 327, 350 Sm-block V8 305 Sm-Block V8 ('80 Calif.) 396, 427, 454 Bg-Block V8 5.7l LT1, LT4, LT5 5.7l LS1, LS6 6.0l LS2 6.2l LS3 7.0l LS7 6.2l LS9 super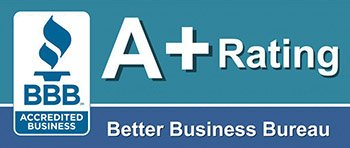 To get a few free quotes from our powertrain specialist please call : 1-866-651-2992
2006 Chevrolet Corvette Engine


Details:
Long Block ( complete Engine )
To Fit:
2006 Chevy Corvette 6.0L (VIN U, 8th digit)
Mileage:
75K
Rared:
Delivered cost:
Call us for Discounted Price
1-866-651-2992
2001 Chevrolet Corvette Engine


Details:
Long Block ( complete Engine )
To Fit:
2001 Chevy Corvette (5.7L), VIN G (8th digit, opt LS1)
Mileage:
95K
Rared:
Delivered cost:
Call us for Discounted Price
1-866-651-2992
1997 Chevrolet Corvette Engine


Details:
Long Block ( complete Engine )
To Fit:
1997 Chevy Corvette (8 Cyl, 350 cid, 5.7L, VIN G)
Mileage:
Call Us!
Rared:
Delivered cost:
Call us for Discounted Price
1-866-651-2992
2001 Chevrolet Corvette Engine


Details:
Long Block ( complete Engine )
To Fit:
2001 Chevy Corvette (5.7L), VIN G (8th digit, opt LS1)
Mileage:
102K
Rared:
Delivered cost:
Call us for Discounted Price
1-866-651-2992
2001 Chevrolet Corvette Engine


Details:
Long Block ( complete Engine )
To Fit:
2001 Chevy Corvette (5.7L), VIN G (8th digit, opt LS1)
Mileage:
118K
Rared:
Delivered cost:
Call us for Discounted Price
1-866-651-2992
2004 Chevrolet Corvette Engine


Details:
Long Block ( complete Engine )
To Fit:
2004 Chevy Corvette (5.7L), VIN G (8th digit, opt LS1)
Mileage:
73K
Rared:
Delivered cost:
Call us for Discounted Price
1-866-651-2992