home
>
remanufactured engines
>
chevrolet used engines
>chevy camaro engine
Used Chevrolet camaro Engines For Sale
More than a quarter century experience in the automotive industry afforded our family business top-notched experience and parts just for you. Sharper Edge Engines provides the highest quality used engines across the United States and the globe. We diminish your anxiety and your time by personalizing the experience. Call us about a replacement used Chevrolet Camaro Engine today knowing you will receive 100% money-back guarantee.
You will have all the time you need from selection of the part with your specifications and miles to delivery, your installation and its use. Our demanding standards allow us acquisition of the more mentionable engines including rebuilt Chevy Camaro engines or remanufactured Camaro engine blocks. They are not regular blocks but handpicked carefully tended muscle car parts exclusively for you. You can discover the more obscure components in our pocket, too. If you are thinking we are pricey, think again. Include your VIN number and the most feasible shipping address and we will include multiple quotes and toss in free shipping when you are ready.
The answer lies in one word: rapport. Anyone can make a cash investment and distribute a part. Not many bother to establish rapport with employees, distributors, acquisition managers or, in short, anyone within the automotive industry. Our competitors claim to possess any of the seven--trillion after-market engine blocks, but none established a personal connection like our family. Most allow you to drown yourself through the vast automotive industry figuring out the integrity of each person. We do the work for you stopping as needed to answer your questions and reassure you. In many cases, our clients say the word and we are on it.
Call Now:1-866-651-2992
Rapport captures economically feasible means of handling business and stock as well as provisioning units that are more desirable. Therefore, our clients rely upon integrity and reassurance of quality, specifications required for their pony cars or their average run-of-the-mill vehicles. There is no better place to shop. Get on the sharper edge with Sharper Edge Engines. Check out extremely happy customers within our listing at the Better Business Bureau.
Understandably, our family-owned business is standing tall in a difficult financial climate and will remain. Our competitors will fold under the weight of pricey illiterate telephone operators and massive unchecked inventories. We know what we contain in stock and why. We establish rapport with our employees. We treat them like gold. In return, they provide the brightest and the best parts and service in the industry for your benefit. Add a low overhead and eliminate excessive costs and you end up with Sharper Edge Engines, a phenomenally popular, trustworthy and reliable business.
Because you are sharp to invest wisely, there is no need to waste your time routing your parts with another company. Get your used engine, today.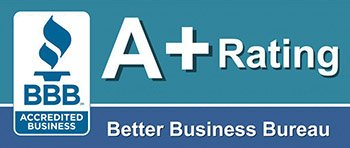 To get a few free quotes from our powertrain specialist please call : 1-866-651-2992
2000 Chevrolet camaro Engine


Details:
Long Block ( complete Engine )
To Fit:
2000 Chevy Camaro 5.7L (VIN G, 8th digit)
Mileage:
115K
Rared:
Delivered cost:
Call us for Discounted Price
1-866-651-2992
2001 Chevrolet camaro Engine


Details:
Long Block ( complete Engine )
To Fit:
2001 Chevy Camaro 5.7L (VIN G, 8th digit)
Mileage:
95K
Rared:
Delivered cost:
Call us for Discounted Price
1-866-651-2992
2002 Chevrolet camaro Engine


Details:
Long Block ( complete Engine )
To Fit:
2002 Chevy Camaro 3.8L (VIN K, 8th digit)
Mileage:
93K
Rared:
Delivered cost:
Call us for Discounted Price
1-866-651-2992
2002 Chevrolet camaro Engine


Details:
Long Block ( complete Engine )
To Fit:
2002 Chevy Camaro 5.7L (VIN G, 8th digit)
Mileage:
82K
Rared:
Delivered cost:
Call us for Discounted Price
1-866-651-2992
2010 Chevrolet camaro Engine


Details:
Long Block ( complete Engine )
To Fit:
2010 Chevy Camaro 6.2L, VIN W, 8th digit, (opt LS3)
Mileage:
18K
Rared:
Delivered cost:
Call us for Discounted Price
1-866-651-2992
2010 Chevrolet camaro Engine


Details:
Long Block ( complete Engine )
To Fit:
2010 Chevy Camaro 6.2L, VIN W, 8th digit, (opt LS3)
Mileage:
23K
Rared:
Delivered cost:
Call us for Discounted Price
1-866-651-2992