home
>
remanufactured engines
>
chevrolet used engines
>chevy blazer engine
Used Chevy Blazer Engines For Sale
Welcome to SharperEdgeEngines.com where you find good clean used Chevy Blazer engines and where we tool, engineer, craft and rebuild Blazer engines and Re-manufacture Blazer engines in-house. Get FREE quotes on any auto engines. Check our warranties on clean used Blazer engines in under two minutes with our digital catalog capturing tens of thousands of car and truck engines ready to ship. Your engine will ship FREE to Canada and US. Speak one-to-one with a powertrain or drivetrain expert. When you need to call back, you can speak with the same. Our excellent Chevy automotive services include a 100% money-back guarantee with any used Chevy engine.
Our family-owned business helps with any Chevy Blazer powertrain or drivetrain needs from used transmissions, used and rebuilt transfer cases as well that Chevy motor and its related auto parts. Check prices. Check availability. Check anything anything you want. No obligation.
• Have Your Blazer VIN
• the Shipping Info When Calling.
• Which Part Are You Looking For?
100% Guarantee on any car or truck engine. You can locate yours among used Chevy Blazer engines at SharperEdgeEngines.com where the service is fab, the rates are low and service is confidential. It's not every day the you need a replacement engine after engine failure for age, following accident or when investing in restoration. For most Chevy drivers and owners, a used Blazer engine exchange only happens once in their lifetime.
When it comes for a replacement auto engine, it is important to get transparency regarding financing and historical information before making a decision. Security of a good quality used engine is our responsibility. We fully vet the origins of acquisition, do more than routine historical checks and provide an overabundant level of performance testing. SharperEdgeEngines is a A+ fir quality of truck engine sourcing, availability, engine testing. For you, we provide fast shipping of good clean used engines and used truck motors to customers in the US and Canada. Call for FREE quotes.
Call Now:1-866-651-2992
Chevy Blazer Models Have Numerous Engine Sizes
Whether you're building a new Blazer or rebuilding an older Blazer we can help determine the best fit engine, mostly from the originating vehicle identification number. The VIN provide exact specifics. For a new build, you can speak with one of our powertrain experts for more input. All without obligation.
A Blazer isn't just one vehicle sold on the market but a plethora of mid to full-sized sport utility vehicles (SUVs) manufactured by General Motors, but does not include the extended cab versions. Most late 2nd generation and 3rd generation GM SUVs were sold with the option of 2WD or 4WD for off-roading, but an occasional AWD was thrown into the mix of their SUVs, notably from the years 1998 and up.
Whether you're miles from home on vacation or you're ticking off your to-do list on errands, your Blazer's life support depends on high performance from its powertrain and subsequent drivetrain. These are crucial to your vehicle's longevity and the safety of your family. SharperEdgeEngines.com fine-tunes the most reliable used engines, transmissions or transfer cases that help you get where you need to go. Your blazer could be an engine for any one of a plethora SUV models considered a Blazer that we have on hand and ready to ship. Here are only a few:
2nd Gen S10 FWD Blazer
2nd Gen S-Series SUV
Chevy K5 Blazer
Chevy Tahoe
Classic Chevy Blazer (1995-2005)
Most General Motors 2-Door or 4-Door SUVs
There are many more! Most of these have interchange compatibility for some of the major automotive components meaning availability is open and prices on used, rebuilt and remanufactured Blazer engines are subject to being reduced and severely discounted. Call today for availability and rates. No obligation!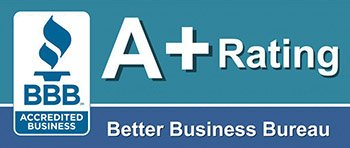 To get a few free quotes from our powertrain specialist please call : 1-866-651-2992
2002 Chevrolet Blazer Engine


Details:
Long Block ( complete Engine )
To Fit:
2002 Chevy Blazer (4.3L, VIN W, 8th digit)
Mileage:
92K
Rared:
Delivered cost:
Call us for Discounted Price
1-866-651-2992
2002 Chevrolet Blazer Engine


Details:
Long Block ( complete Engine )
To Fit:
2002 Chevy Blazer (4.3L, VIN W, 8th digit)
Mileage:
95K
Rared:
Delivered cost:
Call us for Discounted Price
1-866-651-2992
2003 Chevrolet Blazer Engine


Details:
Long Block ( complete Engine )
To Fit:
2003 Chevy Blazer (4.3L, VIN X, 8th digit)
Mileage:
93K
Rared:
Delivered cost:
Call us for Discounted Price
1-866-651-2992
2002 Chevrolet Blazer Engine


Details:
Long Block ( complete Engine )
To Fit:
2002 Chevy Blazer (4.3L, VIN W, 8th digit)
Mileage:
82K
Rared:
Delivered cost:
Call us for Discounted Price
1-866-651-2992
2005 Chevrolet Blazer Engine


Details:
Long Block ( complete Engine )
To Fit:
2005 Chevy Blazer (4.3L, VIN X, 8th digit)
Mileage:
38K
Rared:
Delivered cost:
Call us for Discounted Price
1-866-651-2992
2004 Chevrolet Blazer Engine


Details:
Long Block ( complete Engine )
To Fit:
2004 Chevy Blazer (4.3L, VIN X, 8th digit)
Mileage:
23K
Rared:
Delivered cost:
Call us for Discounted Price
1-866-651-2992