Remanufactured Chevrolet Aveo Engines for Sale with Low Miles
There's nothing more humiliating than riding a bus to work when you've already invested thousands on a personal vehicle. If you are more acquainted with your automotive technician than your dentist, it might be time to hunt for a rebuilt Chevrolet Aveo engine and halt those endless repairs. Our used Chevrolet Aveo engines come at the price you need, the miles for your flair and the torque for your style. Welcome to Sharper Edge Engines where reconnecting you with your ride efficiently is the end goal. Don't let a local salvage yard bully you into buying what you don't need and you need not be intimidated by telephone operators raising the price tag of your used Chevrolet Aveo engine. Only complete and authentic history reports on the lowest priced available remanufactured Chevrolet Aveo engine from Sharper Edge Engines will do. Call now with your VIN, potential shipping address for a quote without obligation, hassles or outright lies.
1-866-651-2992
Our family-owned and operated business established a quarter century passed had you and your frustration in mind. All too familiar with the industry, we wanted to provide a better way of dealing used Chevrolet engines. By then, forgeries had become the norm; price-gouging acceptable and run-of-the-mill auto parts all too familiar. Today, with an ill economy it is far worse. We said, "No!" and created Sharper Edge Engines. According to our yearly profit margin, making customers happy is still the best business marketing plan.
There are hundreds of thousands of auto yards spanning the contiguous United States, but one minor difference sets us apart: We treat people like gold. We forged alliances like no other. Those continually provide the most accurate and up to date used engines on the planet reserving inventory exclusively for our clients and if you think it is expensive, do not underestimate our competitors' ability to inflate their prices. Coupled with a low over-head and a lean budget we provide outstanding service, impeccable parts and prices out of this world. We can. We are and we will. Call today for availability on that used Chevrolet Aveo engine, today. We always provide free shipping and a 100% money-back guarantee.
List of First Edition (T200) or Early Generation Family Models (2002-2011):
Find below a list of the South Korean General Motors models with various monikers. Production began in 2002 originally slated for South Korean market but sales expanded for the larger Asian market and, then, Canada and the U.S. Unfortunately, the various monikers and widespread sales of this particular model make the hunt confusing. Thinking head, we managed to procure and hold all units with authentic backgrounds and lower mileage engines. Call to check for availability for any one of these rebuilt Chevrolet Aveo engines. The engine specifications vary widely, but we have limited the search.
• ZaZa Vida • Daewoo Gentra • Daewoo Kalos • Chevrolet Kalos • Holden Barina • Chevrolet Lova • Pontiac G3 • Suzuki Swift • Pontiac Wave
Second Generation Aveo - Chevrolet Sonic, Holden Barina (Australia) Engine Specs for 2011 to Present:
• 1.2l Ecotec I4 (1,229cc) – 69ps;68hp or 84ps;83hp with 85 lb ft torque and 5sp Manual • 1.4l Ecotec I4 (1,398cc)– 101ps;99hp with 96 lb ft and 5sp Manual or 6sp GM 6T30 Auto • 1.4l Ecotec I4 (1,364cc) – 138hp/148 lb ft and 6sp Manual or 6sp GM 6T40 Auto • 1.6l Ecotec I4 (1,598 cc) – 116ps;114hp and 114 lb ft with 5sp Manual or 6sp GM 6T30 Auto • 1.8l CDTi I4 (1,796cc) – 136hp and 123 lb ft with 5sp Manual or 6sp GM 6T30 Auto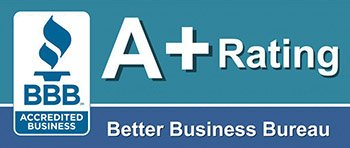 Toll Free 866-651-2992