home
>
remanufactured engines
>
chevrolet used engines
>chevy avalanche 2500 engine
Used Chevrolet Avalanche 2500 Engines For Sale
Pull that load. Get off the road again for some R&R. "I bought a new boat but my 2002 used Chevrolet Avalanche 2500 engine no longer tows to capacity." One of our clients exclaims. While another one asks, "My Chevrolet Avalanche gets really poor gas mileage when towing. Will a rebuilt Chevy Avalanche 2500 engine make a difference?" We're glad you found us. At Sharper Edge Engines, our family has pretty much heard it all and helped so many individuals as well as technicians get their Avalanches back off road camping, mud bogging, pulling extremely heavy loads or every day use.
Don't let your Avalanche slip by the wayside. Unfortunately, General Motors Corporation is discontinuing the Avalanche after 2012 (and the Cadillac Escalade, too). Thinking in advance, we have managed to acquire and position ourselves to offer more of these blocks within our inventory of more than 15,000 units to supply for the years to come. The more time passes the lower the quality of blocks available and inventories revert to more expensive re manufactured Chevrolet Avalanche 2500 engines. If you're looking for a reliable used engine or transmission call us for a free quote today and expect to make new friends. All our units come with our assurance within a 100% money-back guarantee.
• Family owned and operated • No over-bloated staff bringing • Our clients the best rates • Personalized and individual attention like no other • Overwhelming satisfaction by our clients
Chevy Avalanche 2500 Engine (GMT 800 Discontinued in 2007): 2001-2006 – Subject to Availability
• 5.3l 8 Valve 290hp 2WD (295hp/5,200rpm; 330 ft lb/4,000rpm) • 5.3l 8 Valve 290hp 4WD
Chevrolet Avalanche 2500 Engine (GMT 900): 2007-2013 – Subject to Availability
• 5.3l LM7 8 Valve Displ on Dem, 320hp • 6.0l LM7 VVT and Displ on Dem, 367hp (2006)
Unlike other automobile parts distributors we have a special bond with parts managers across the nation bringing a lower cost and special availability to our clients. We have no desire to monopolize the market. Yet, we have quietly set the benchmark in the industry for the likes of re manufactured Chevy Avalanche 2500 engines their respective transmissions.
"I was considering putting an engine in the Avalanche for my son but those people are too aggressive. Will you take the time to help me?" asked Ronald R. from Alberta Canada. We're notorious for becoming our clients 'inside man' to garner the best rates, procure the right units and making sure everything goes well for our clients even after installation. We not only treat our clients well, but our personnel, too, affording us a high probability of only the most discriminating parts but at a price all can afford. Browse the BBC and see what other clients had to say.
Have available the VIN and adequate shipping addy before you call.
There really isn't any other ¾-ton heavy-duty truck that matches the versatility of a sport utility vehicle while acting like a slave as the Avalanche 2500. It's distinctive features nominated this gem for the North American Truck of the Year and was voted by Motor Trend Magazine's as the Truck of the Year. Ask any owner of an Avalanche and they'll spend an hour telling you why they love it so much. The Avalanche shares its chassis platform with the Chevy Suburban and the Cadillac Escalade EXT.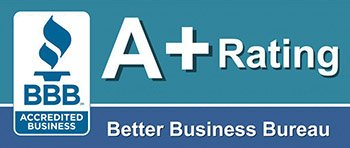 To get a few free quotes from our powertrain specialist please call : 1-866-651-2992
2004 Chevrolet Avalanche 2500 Engine


Details:
Long Block ( complete Engine )
To Fit:
2004 Chevy Avalanche 2500 (8.1L, VIN G, 8th digit)
Mileage:
115K
Rared:
Delivered cost:
Call us for Discounted Price
1-866-651-2992
2003 Chevrolet Avalanche 2500 Engine


Details:
Long Block ( complete Engine )
To Fit:
2003 Chevy Avalanche 2500(8.1L, VIN G, 8th digit)
Mileage:
95K
Rared:
Delivered cost:
Call us for Discounted Price
1-866-651-2992
2003 Chevrolet Avalanche 2500 Engine


Details:
Long Block ( complete Engine )
To Fit:
2003 Chevy Avalanche 2500(8.1L, VIN G, 8th digit)
Mileage:
113K
Rared:
Delivered cost:
Call us for Discounted Price
1-866-651-2992
2006 Chevrolet Avalanche 2500 Engine


Details:
Long Block ( complete Engine )
To Fit:
2006 Chevy Avalanche 2500(8.1L, VIN G, 8th digit)
Mileage:
92K
Rared:
Delivered cost:
Call us for Discounted Price
1-866-651-2992
2006 Chevrolet Avalanche 2500 Engine


Details:
Long Block ( complete Engine )
To Fit:
2006 Chevy Avalanche 2500(8.1L, VIN G, 8th digit)
Mileage:
78K
Rared:
Delivered cost:
Call us for Discounted Price
1-866-651-2992
2003 Chevrolet Avalanche 2500 Engine


Details:
Long Block ( complete Engine )
To Fit:
2003 Chevy Avalanche 2500(8.1L, VIN G, 8th digit)
Mileage:
93K
Rared:
Delivered cost:
Call us for Discounted Price
1-866-651-2992