home
>
remanufactured engines
>
chevrolet used engines
>chevy avalanche 1500 engine
Used Chevrolet Avalanche 1500 Engines For Sale
Regain control of that used Chevrolet Avalanche 1500 engine. "It wasn't pulling the load and cowered beneath years of heavy work", our clients admitted. Welcome to Sharper Edge Engines, a family-owned business based in Florida. We have distinctively provided used and rebuilt Chevrolet Avalanche 1500 engines to satisfied customers since the vehicle's inception. Don't give up on your Avalanche. There's no other like it and you know it.
When General Motors Corporation announced halt in manufacturing of the Avalanche after 2012, we were disheartened. Early model owners attest to our authentic sources for refurbished or remanufactured Chevy Avalanche 1500 engines. We stepped on the gas to procure motors for the later years. Then we tested them all. In this way, we can sustain our clients in a teetering economy. Be sure to bookmark our site. We have the short block, long block or transmission at bank-happy rates, the mileage and the torque for that load you have in mind. We always provide a money-back guarantee, solid attention, expertise and detail for DIYers, automotive technicians and Avalanche 1500 enthusiasts.
Chevy Avalanche 1500 Engine and Payloads (GMT 800): 2001-2006 – Subject to Availability - Call and Check Today
5.3l V8 290hp (216 kW) for the Avalanche 1500 Two-wheel Drive 295hp/5,200rpm; 330 ft lb/4,000rpm (6 Speed Automatic Transmission)
• Max Payload = 1,295lbs, • GVWR = 7,000lbs, • Max Trailer = 8,100lbs, • GCRW = 14,000lbs 5.3l V8 290hp (216 kW) for the Avalanche 1500 Four-wheel Drive • Max Payload = 1,397lbs, • GVWR = 7,200lbs • Max Trailer = 8,000lbs • GCWR = 14,000lbs
Chevy Avalanche 1500 Engine (GMT 900): 2007-2013 – Subject to Availability - Call and Check Today
5.3L LM7 (VIN 8th dig "T") V8 with Displacement on Demand, 320 horsepower (6 Speed Automatic Transmission or 4WD) 6.0L LM7 Variable Valve Timing and Displacement on Demand, 367 horsepower (2006 – 6Speed Automatic Transmission or 4WD)
If your Avalanche 1500 long block no longer meets payload specifications or payload demand needs more, it is time to try one of our rebuilt Chevy Avalanche 1500 engines as an alternative with fewer miles and less depreciation. Hunting for a rebuilt Chevy Avalanche transmission? Not a problem. Your Avalanche unit will come with standard warrantee of varying lengths based upon the purchase. As always, we provide a one-hundred percent guarantee on satisfaction. Note: This is not the HSV Avalanche manufactured by Holden Special Vehicles Company from 2003 to 2005, but from General Motors Corporation full-sized truck manufacturing.
Unlike other automobile parts distributors we forge decided relations with acquisition owners among the United States bringing cost-efficient and superb availability to customers in the United States, Canada, and outside the contiguous United States to remote areas such as Dubai or even Russia. We have no desire to take over the industry. However, we have continued to set the standard for the likes of re manufactured Chevy Avalanche 1500 engines.
We have no huge call centers or massive inventories bludgeoning perpetual movement of parts without integrity. Instead, our business model operates efficiently affording us working relations with our clients, the ability to readily ascertain your needs and scrutinize the units before we put them on sale. Check out our reviews with the Better Business Bureau. We've been quietly winning customers for over a quarter century. Multiple quotes are always free and available for our favored auto technicians and individuals needing an inside man within the automobile industry acting on their behalf.
We will need your vehicle ID and available shipping address before you call.
It's unmatched by any other ½-ton Chevy truck or brands. The Avalanche 1500 embraces outdoors and heavy workers. It uniquely combines the versatility of a sport utility vehicle while chugging hefty loads. It's removable panels, window and other features nominated it for North American Truck of the Year award and in 2002 was Motor Trend Magazine's Truck of the Year. More importantly, it won the hearts of outdoor campers and workers, alike. The chassis, unlike the unique creature comfort design on the Avalanche, shares its GM platform (GMT 800) with the Chevrolet Suburban or the Cadillac Escalade EXT.
Early Avalanche Cosmetic Issues and Recommendations
The Cadillac Escalade EXT (also discontinued after 2012), Hummer H2 SUT and the GMC Envoy XUV all share the similar "mid gate" while Avalanche stands solo in favor amongst a specific market. The distinguishing item on the 2002 and 2003 model Avalanches from the Suburban was cosmetic cladding. It failed miserably. Weather caused the cladding to fade or crack and looked terrible. (General Motor Corporation warranty # GM TSB: 04-08-111-001C) Unable to resolve the matter effectively, the president of General Motors Company ordered the vehicles without the troublesome cladding. For existing vehicles with this problematic cosmetic feature, we recommend utilizing a high quality polyurethane coating similar to that used on bed-liners. A bonded colored layer applied over the cladding with polyurethane will restore color and shine. Legal restrains won't allow us to advertise any particular company or product but we do recommend it be applied professionally for longevity and durability. A quick search on the internet should bring up suitable recommendations.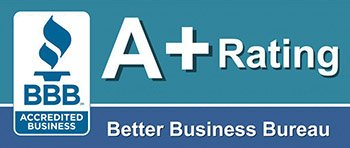 To get a few free quotes from our powertrain specialist please call : 1-866-651-2992
2002 Chevrolet Avalanche 1500 Engine


Details:
Long Block ( complete Engine )
To Fit:
2002 Chevy Avalanche 1500(5.3L, VIN T, 8th digit)
Mileage:
115K
Rared:
Delivered cost:
Call us for Discounted Price
1-866-651-2992
2003 Chevrolet Avalanche 1500 Engine


Details:
Long Block ( complete Engine )
To Fit:
2003 Chevy Avalanche 1500(5.3L, VIN T or VIN Z, 8th digit)
Mileage:
95K
Rared:
Delivered cost:
Call us for Discounted Price
1-866-651-2992
2005 Chevrolet Avalanche 1500 Engine


Details:
Long Block ( complete Engine )
To Fit:
2005 Chevy Avalanche 1500(5.3L, VIN T or VIN Z, 8th digit)
Mileage:
113K
Rared:
Delivered cost:
Call us for Discounted Price
1-866-651-2992
2005 Chevrolet Avalanche 1500 Engine


Details:
Long Block ( complete Engine )
To Fit:
2005 Chevy Avalanche 1500 (5.3L, VIN T or VIN Z, 8th digit)
Mileage:
92K
Rared:
Delivered cost:
Call us for Discounted Price
1-866-651-2992
2003 Chevrolet Avalanche 1500 Engine


Details:
Long Block ( complete Engine )
To Fit:
2003 Chevy Avalanche 1500(5.3L, VIN T or VIN Z, 8th digit)
Mileage:
98K
Rared:
Delivered cost:
Call us for Discounted Price
1-866-651-2992
2002 Chevrolet Avalanche 1500 Engine


Details:
Long Block ( complete Engine )
To Fit:
2002 Chevy Avalanche 1500(5.3L, VIN T, 8th digit)
Mileage:
93K
Rared:
Delivered cost:
Call us for Discounted Price
1-866-651-2992