Steps to Buying Quality Used Chevy Engines
Hello there, Chevy owner. Would you like a free quote on a used Chevy engine? Getting a price should be easy. Right? At Sharper Edge Engines, all you need is your VIN, the Shop Address and which major automotive component or auto engine you're looking for. That's it. Free. We are a family-run used engine dealer.
We're serious Chevy enthusiasts. We take you and yours seriously. If you need step by step instructions on how to buy a used Chevrolet engine, we'll talk you through. Still, no obligation. Good?
While you're looking for prices on a rebuilt Chevy engine, for example, we'll let you know if we have used Chevrolet engines on sale, one with very low mileage that will save you money or visa versa. Remanufactured Chevy engines can be listed at clearance. Still, no obligation. We clarify. You decide. Ready to call?
1. Let us Know Your Chevy VIN 2. Let us Know the Shop Address 3. Let us Know What Auto Part are You Needing?
1-866-651-2992
Get Free quotes. Get Free Shipping. Get A Warranty, too. Get a 100% money-back guarantee if you decide to buy. No spam. No confusing phone tag. After thirty years, we've taken a simple stance and get real with our clients. So they, like you, can turn over the engine in their Chevrolet and expect reliability in their replacement automotive engine they bought at a real discounted price.
Tips When Buying a Used Chevrolet Engine: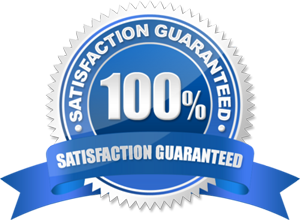 We have a massive inventory. It's understandable that you would like to see prices listed on the website. It is important to know that most used engine prices listed elsewhere is for engagement. Used auto engine prices are difficult to nail down for any length of time. Others list prices because that's what consumers like, but the numbers aren't guaranteed.
To find out used engine prices you must contact the seller directly. That's where the hunt can get tricky, because 2nd or 3rd parties might be involved. The original seller is often a obscure salvage yard owner thousands of miles away, but that telephone representative sitting in a pricey piece of real estate office isn't related to the engine at all. It's better to contact a used engine seller directly.
We are a used engine seller. We will be helpful, not confusing. Our massive inventory is from 30 years acquisition. Sometimes outside sourcing is necessary, but we are the primary connect.You get individual services with some serious automotive know how. We know our Chevy engines and so should you. Grab your VIN and tell us the shop address. We ship for free. Delivery to a US location is usually two to three days and you'll get our personal 100% money-back guarantee.
Chevy: The Most Sought After Used Engine
More mechanics have lifted, yanked, pulled, oiled, cleaned and shined a Chevrolet vehicle or its parts than any other. Chevrolet means durability. Durability means generations. Not one driver, but two, three and even four owners. Chevy is as much as a part of the American landscape as it is the favored commercial vehicle for European business owners. It's the number one brand to be handed down to younger generations, the first to be restored and the most likely to be loved from robust, tough and resilient trucks to fashionable lead-footed screamers like the Camaro or Corvette. This division of General Motors auto manufacture etched in stone a part of history with some of its auto engines, like the Chevy small block. These classics haven't changed much from the 60s, because they haven't needed to.
It's no wonder you're looking to replace the engine. Generally, the most popular new, used, rebuilt and remanufactured auto engines originated from a General Motors manufacturer, because they're resilient. They're the most prized after-market and used parts in the automotive multiverse on this big blue marble, with preferences. Of course.
1-866-651-2992
Being American isn't required as GM value and integrity stretches to every culture, language and individual driving spirit. Chevy ships, freights, and sells until the tires squeal pavement, grip dirt or level gravel roads in every corner of the planet under the names Chevrolet, Chevy, Chev, and GMC while succinctly whispering American ingenuity. Tow it. Cross it. Idle it. Speed it and steer it. Chevrolet continues to provide the torque for every driver's imagination, work load or passenger needs. As the global market expands Chevy is certain to remain a beloved necessity for drivers everywhere. While the American economy quantifies, more drivers are maintaining their Chevy for cost-savings. Welcome to our Chevrolet automotive parts warehouse, the Sharper Edge Engines way.
pick up the phone and call Us today for friendly customer service, high quality engines, and the lowest prices around!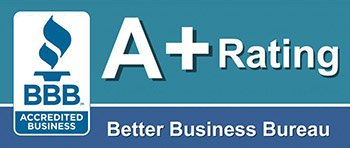 Toll Free: 866-651-2992