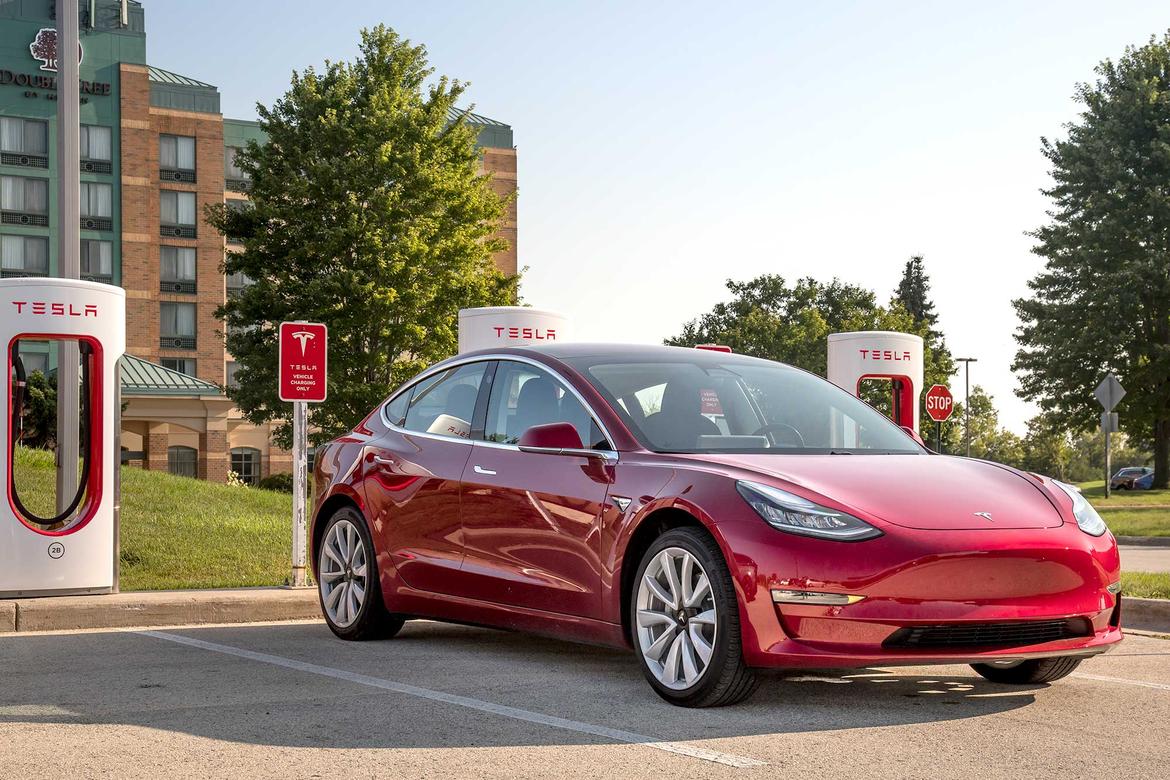 if you want to buy a tesla electric car, it will cost more in the new year — but not as much as expected thanks to tesla's across-the-board price cut of $2,000 today for its three vehicles. the company announced the cut for u.s. cars as the federal tax credit for tesla buyers dropped from $7,500 to $3,750. the credit will drop again to $1,875 in july and then to zero at the end of 2019.
2017 tesla model 3 specs & reviews find a 2017 tesla model 3 near you
the cut is because the federal battery vehicle tax credit begins to phase out when an automaker passes 200,000 in sales of eligible cars. the subsidy drops by half for six months, to a fourth for another six months and then zero. the maximum federal tax credit is $7,500 for full electric cars, such as the teslas, and is less for others, such as plug-in hybrids.
the price cut drops the cheapest tesla model s to $76,000 and the base model x to $82,000. the least-expensive model 3 currently available to order is now $44,000 for a rear-wheel-drive car with the mid-range battery, while a model 3 with the long-range battery and all-wheel drive starts at $51,000. see the epa range ratings for these vehicles here.
gm confirmed that it passed 200,000 sales in the fourth quarter, and the credit on its electric vehicles, such as the chevrolet bolt ev, will be cut in half on april 1. nissan, which makes the leaf electric, may pass the threshold sometime this year. the three, along with a collection of environmental groups and others, such as ev-charging-network companies, have formed the ev drive coalition to lobby congress to lift the vehicle limit for the tax credit. some states and cities offer ev subsidies in addition to the federal tax credit.
related: 2018 tesla model x review: a polished electric car meets an eccentric suv
separately, tesla said today that it delivered 245,240 vehicles in 2018, including 145,846 model 3 cars and a combined 99,394 model s and x vehicles. it also said that it delivered model 3s only in north america, and that it only delivered mid- and higher-priced variants. it said that three-fourths of model 3 orders in the fourth quarter were from new customers, rather than from people on its reservation list, and all sales were cash or loans. that indicates that many reservation holders may be waiting until tesla begins making the promised $35,000 base model with a smaller battery or offers leasing for the model 3.
's editorial department is your source for automotive news and reviews. in line with 's long-standing ethics policy, editors and reviewers don't accept gifts or free trips from automakers. the editorial department is independent of 's advertising, sales and sponsored content departments.