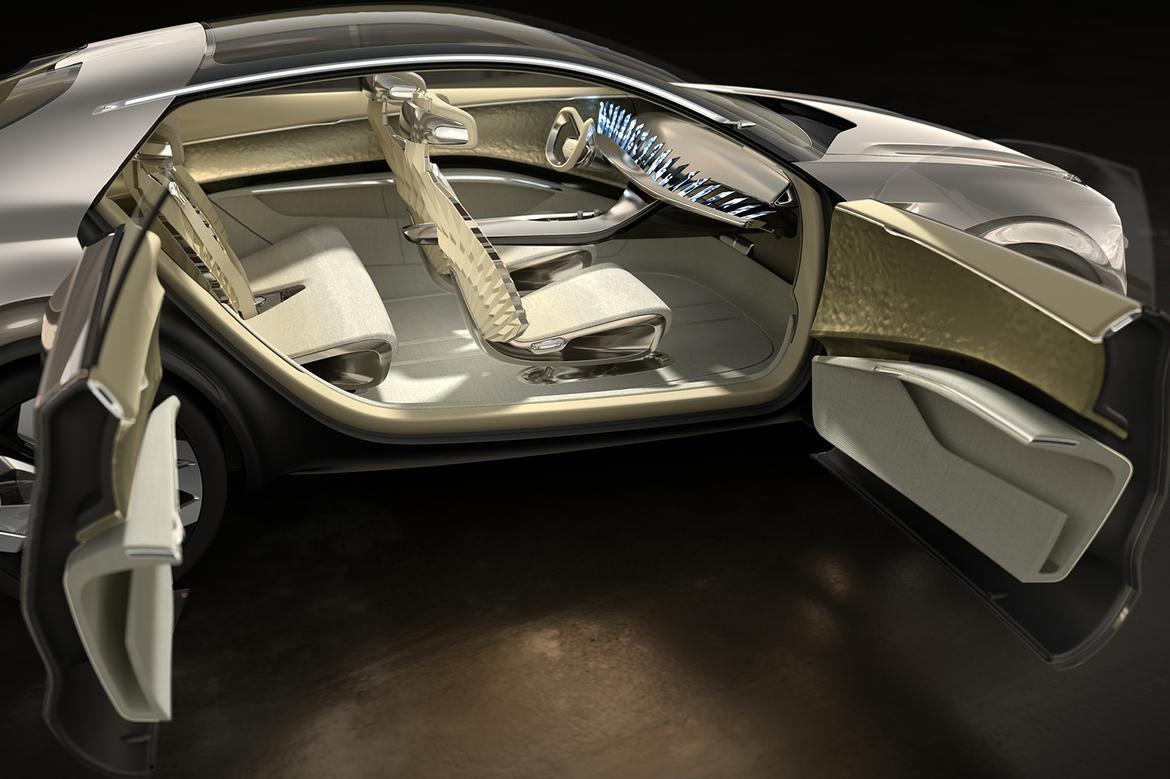 a chubby honda crosstour with suicide doors
defining characteristics: kayak-paddle lights, a windshield that stretches over the roof
ridiculous features: more digital screens than a video arcade
chance of being mass-produced: zero, but elements could influence future kia models
imagine no emissions — kia wonders if you can. the korean brand debuted a lineup of electrified cars at this week's 2019 geneva international motor show, with the soul ev electric and upgraded niro hybrid and plug-in hybrid alongside a new all-electric concept dubbed "imagine by kia."
related: more geneva motor show coverage
shameless branding is hardly the exclusive province of concept cars (remember the chrysler tc by maserati?), and many aspects of the imagine by kia seem just that: imaginary. the overall shape seems the closest thing to prime time, with a chunky, coupelike profile, high beltline and short windows. the windshield extends over the front seats, ending at a thick bar that bridges the c-pillars. an abrupt lip behind the rear wheels signals the tail — a collection of cut lines and piped lighting. up front, paddle-shaped lighting evokes a stretched version of kia's current tiger nose grille. kia calls it tiger mask, suspending the leds in a single block of acrylic glass to appear suspended from any supports.
imagine by
kia
; manufacturer images
hinged at the front and rear of the car, the doors open to a cabin rife with concept-car whimsy: silk-and-leather seats, a floating dashboard and 21 displays that stack like dominoes in what kia calls a "humorous riposte to the industry's current obsession with ever-increasing dashboard screens." (here, we'll save you the merriam-webster's search for riposte: "a retaliatory verbal sally: retort" ... ok, hang on ... "sally: a witty or imaginative saying: quip.") the displays purportedly show a collection of kia concepts from years gone by, but there's no word on whether the aughts' rondo sx made the cut.
more from :
such features make it hard to fathom the imagine by kia becoming reality. kia admits as much, but it says the concept "hints at interior and exterior design elements that could be adapted for future production models." you may say that i'm a dreamer, but ...
's editorial department is your source for automotive news and reviews. in line with 's long-standing ethics policy, editors and reviewers don't accept gifts or free trips from automakers. the editorial department is independent of 's advertising, sales and sponsored content departments.