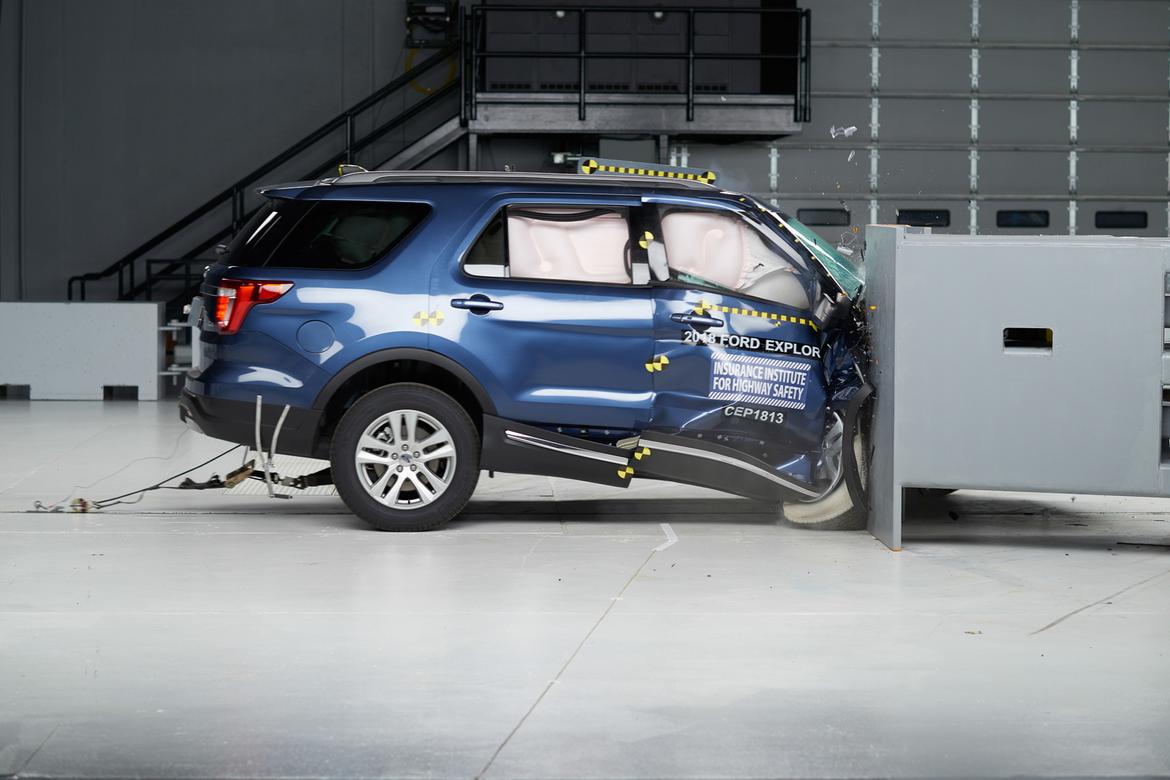 new crash tests expose more structural dangers among two popular family suvs, the jeep grand cherokee and ford explorer. in tests by the insurance institute for highway safety, both earned the lowest rating, poor (out of good, acceptable, marginal or poor), in passenger-side small overlap protection for the 2018 model year — and, for used-car shoppers, those risks extend back to early this decade.
the agency noted significant problems in both models that put front-seat passengers at risk for hip, head and leg injuries. iihs says the explorer exhibited major structural intrusion, including a portion of the lower door structure that collapsed more than a foot inward. the grand cherokee allowed a crash-test dummy's head to hit the dashboard and then move outside the vehicle because the door opened and the curtain airbag didn't deploy — important because the "frontal airbag and the side [curtain] airbag work together to protect the head in this kind of crash," iihs spokesman russ rader told .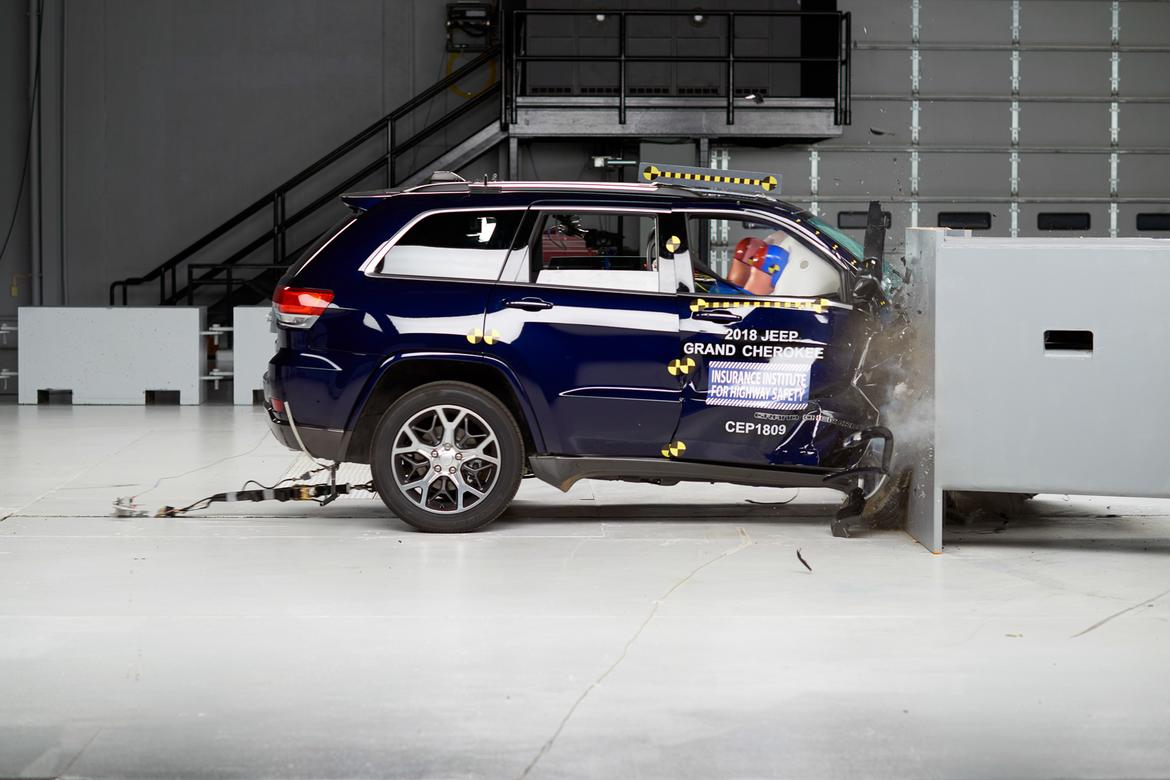 earlier tests exposed structural problems on the driver's side of both suvs, which earned marginal ratings in iihs driver's-side small overlap tests. ford plans to redesign the explorer soon and promises improved small overlap protection for both sides, rader said, though he confirmed iihs has yet to test any prototypes. iihs hasn't heard anything from jeep parent fiat chrysler automobiles, rader added.
iihs confirmed the designations extend back through both suvs' current generations. the current grand cherokee and explorer trace their roots back to the 2011 model year — in fairness, a time when many suvs fared poorly in iihs' small overlap tests.
acadia, sorento, atlas shine
iihs put eight mid-size suvs through its passenger-side small overlap test, one of nine safety evaluations the agency conducts. the 2018 gmc acadia, 2019 kia sorento and 2018 volkswagen atlas passed with flying colors, while three others — the 2018 honda pilot, 2018 nissan pathfinder and 2018 toyota highlander — earned acceptable overall scores. with no suvs that scored marginal, the grand cherokee and explorer were distant stragglers.
the agency's latest test evaluates crash protection in a frontal impact from the passenger side of the car. it debuted in 2017, five years after iihs introduced a similar test for the driver's side and subsequently discovered that some automakers reinforced only that side — not both — to improve small overlap performance.
now the agency tests both sides, requiring an acceptable or good score in the passenger-side evaluation to earn its top safety accolade for 2018, top safety pick plus. the award also requires strong results on the driver-side small overlap test and six other evaluations, which range from other crash tests to evaluations of headlights and automatic braking systems. certain models with lesser scores in iihs' headlight and passenger-side small overlap tests can still earn a lesser award called top safety pick (no "plus") if other scores are strong.
the 2019 sorento is a top safety pick plus under the current 2018 designation, though that could change if iihs updates its requirements in 2019. the 2018 highlander and pilot earn 2018 top safety pick awards because they only have acceptable headlight ratings, while the rest of the batch do not qualify for any 2018 iihs awards.
's editorial department is your source for automotive news and reviews. in line with 's long-standing ethics policy, editors and reviewers don't accept gifts or free trips from automakers. the editorial department is independent of 's advertising, sales and sponsored content departments.