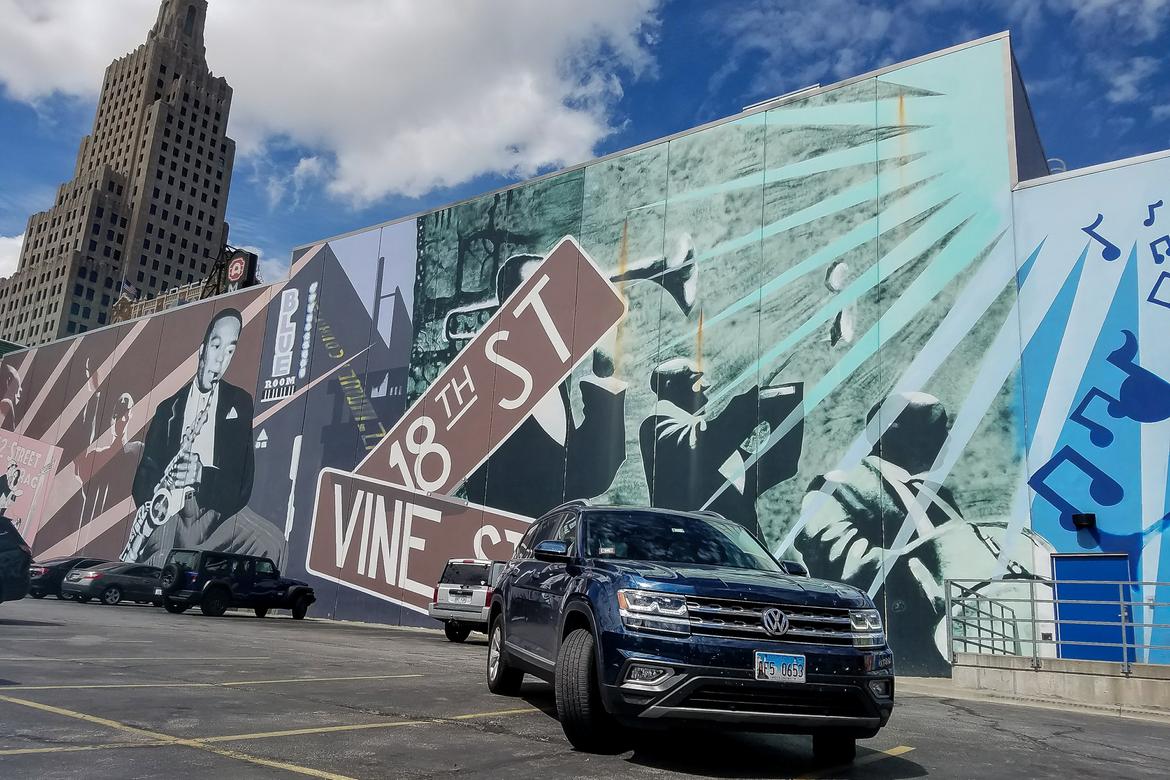 the summer travel season officially came to a close three weeks ago as the labor day holiday offered up one last long, warm-weather weekend to indulge that most quintessentially american of recreational activities: the road trip. my wife and i had exactly nothing planned for the weekend, but we were in possession of 's long-term test car and best of 2018 winner, the volkswagen atlas, an eminently palatable, nice-but-not-flashy, comfortable-but-not-luxe family suv that's about as easy to get along with as i imagine tom hanks is.
determined not to while the weekend away at home, we needed a destination for a summer coup de grace that we could drive to in less than eight hours (my upper limit for a weekend getaway), but where we also could find cool ish to do, scenic urban landscapes to walk around, great food, legit nightlife and, heck, maybe even a little culture. but above all, with no plan and no time to make one, it had to be easy. so we ultimately settled on a place that met all of those logistical and cultural criteria while also being easy like sunday mornin'. it was settled: we were goin' to kansas city.
photos by matt schmitz
for the uninitiated, that's missouri, not kansas. there is a kansas city, kan., but it's not the one you've heard of. the kansas city you're thinking of, with the iconic barbecue and seminal jazz history that counts charlie parker and the count basie orchestra among its natives, that's in missouri. despite all k.c. has to offer, i can't help but feel like it's the most slept-on city in the u.s. (full disclosure: i've lived in chicago for a decade and a half and consider myself a fully assimilated windy citizen at this point, and though i was born in st. louis and raised in its suburbs, i always identified more with kansas city, the show-me state's largest city.)
now, this is still , so if you wanna read all about the specifics of the 2018 volkswagen atlas in terms of specs, performance, fuel economy, cargo space, competitor comparisons and the like, we have no shortage of that. but for our purposes here, just put yourself in the atlas' welcoming, tastefully minimalist cabin and take the 511-mile journey (stopping at godfather's pizza in springfield, ill., along the way for a large pepperoni with a generous side of '80s nostalgia) on one last blast of summer out on the interstate.
2018
volkswagen
atlas road trip to kansas city, mo.; photos by matt schmitz
here are 15 sites we took in (pictured above, in chronological order) as we took the atlas all over the map in the so-called city of fountains, the "paris of the plains," kcmo if you're into the whole brevity thing ... kansas city, here we come.
1. rail yard just outside the downtown area

2. christopher s. bond bridge over the missouri river

3. liberty memorial at the national world war i museum

4. "kansas city i'm so in love" mural, downtown

5. the original arthur bryant's barbeque, 1727 brooklyn ave.

6. mutual musicians foundation all-night jazz club, 1823 highland ave.

7. blue room in the 18th and vine historic jazz district

8. 18th and vine district

9. kansas city power & light district, downtown

10. western auto building, 2107 grand blvd., downtown

11. country club plaza shopping and dining district

12. michelin man mural in parking lot of chubby's on broadway diner, 3756 broadway st.

13. downtown kansas city skyline

14. historic city market in the river market neighborhood

15. jazz mural in downtown parking lot
hope you enjoyed the trip to kansas city in 's 2018 volkswagen atlas. if you live in the k.c. area and are already gearing up for the 2019 kansas city auto show this winter, check back in with us the first week of march for our full preview of your hometown car show.
's editorial department is your source for automotive news and reviews. in line with 's long-standing ethics policy, editors and reviewers don't accept gifts or free trips from automakers. the editorial department is independent of 's advertising, sales and sponsored content departments.