home
>
remanufactured engines
>
cadillac used engines
>cadillac concours2 engine
Used Cadillac Concours Engines for Sale (1977-1999)
Welcome to the shop for reliable used engines, power trains and transmissions. This page explains how to buy a OEM trustworthy rebuilt engine for a Cadillac Concours for the model years 1977-1999 at affordable prices. Engine specifications for specific Cadillac Concours models are listed below as well as production issued transmissions. Extravagant fins are a trademark of the classic Cadillac Concours. Its broad shiny radiator grill smiles on arrival in unforgettable fashion. This character comes to mind most when classic automobiles are a topic of conversation. Automobile enthusiasts all have their preferences, but the wide fins of the classic Concours etched itself upon the minds of all Americans. Explode on the scene. Let your best automotive restoration be unforgettable. Your Cadillac DeVille Concours commands respect. Its engine should, too. With superior presence and excellent achievements since 1949, the Concours, Sedan DeVille and DeVille models trump most in the full size and luxury automobile categories for the era. We understand its sentiment value. Breath life to restoration or repair of your Concours engine by contacting one of our experts with your Concours VIN number and potential shipping address.
Get FREE Shipping for: • top-notch used Cadillac Concours engine or any • remanufactured Cadillac Concours engine block.
For decades, we have placed our client's needs with foresight amongst our warehouse of more than 15,000 units. You're pulling a lot for an auto restoration. Our provisions include custom details at some of auto the industry's lowest rates. One of our own delicately performs the machining. Your ideas are priceless. Make them happen. We ship, virtually, anywhere.Looking for a used Cadillac Concours transmission or for your DeVille? Call with your VIN and potential freight address for FREE multiple quotes.A 1963 short-reared deck, a glistening 1993 Sedan DeVille, or a basic 2000 DeVille was originally tooled on the production lines in Hamtramck, Michigan. An exact match rebuilt Cadillac Concours engine or remanufactured Cadillac Concours transmission exists. Call now.
Your ideas: at only a fraction of the cost of most distributors. And no risky-business. Get fast FREE delivery on a legitimate used engine or remanufactured Cadillac Concours power train. • Meeting a restoration deadline? • Need astonishingly low miles? • Need Hassle-free service? • Reliable Sources? • Excellent prices? • Just Give us a call. Limited availability!
1977-1984 Cadillac Concours (Sedan DeVille or Deville) Used Engines:
With 250 cubic inches, the 1982 HT-4100 V8 was lighter in weight and positioned with special bell housing patterns matching some Buicks, Pontiacs and Oldsmobile. This engine and its model are notable for many technological changes of its era. Originally it was introduced with 135 horse power @ 4,400rpm and 190 lb ft @ 2,000rpm (bore= 3.465 in with stroke=3.307 in. Total displacement = 4.1 L). After that, Cadillac devised in 1980 an upgrade to 350 cubic inches in the LF9 diesel V8 with 105 horsepower @ 205 lb ft. Its available model years extended to 1984 while another issue in 1980 ran for a single year: L62 V8-6-4 V8 containing 145 horse power @ 270 lb ft for its time. 180 horsepower or alternatively 195 horse power were available in various models from 1977 to 1979. Are you looking for one in mint condition? Call today for availability.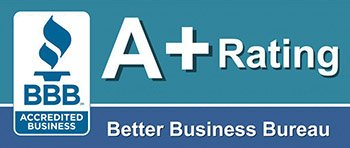 Toll Free 866-651-2992