home
>
remanufactured engines
>
cadillac used engines
>cadillac cimarron engine
Used Cadillac Cimarron Engines for Sale
This is where you can finding a great used Cadillac Cimarron engine at a cheap price without any hassle and risk-free. You can trust our family-owned and operated business that has been servicing individual clients and technicians for more than 25 years. Sharper Edge Engines avails excellent warranty options on only superb OEM engines within the automotive industry. Our rigid standards require trustworthy sources and, with our acceptance, they accurately machined in house. Our streamlined business model reduces costs and provides sustainability in a volatile economy. We express personal responsibility. Find the correct remanufactured engine or remanufactured transmission that works with your budget. Shipping is FREE. Don't suffer quality while paying less.Call with your Cadillac Cimarron vehicle identification number and any potential shipping address to find yours. Were you needing a specific engine block? A workable Cadillac transmission for your automotive repair? Perhaps one of the following engines will suit. Your Cadillac Cimarron is amongst only 350,000 models produced. The engines were dispersed amongst many non-Cadillac models and many with lower mileages:
Cadillac Cimarron Engines 1982-1985
1982 -1.8 liter L46 I4 (88 horsepower) 1983-1986 2.0 liter L46 I4 (88 horsepower) 1985 - 2.0 L LQ5 I4 (130 horsepower) 1985 -2.8 liter LB6 V6 (130 horsepower)
To broaden the marketing scheme and include compact car buyers, Cadillac tried to trick customers into thinking the "Cimmarron" was not a Cadillac at all. Consumers were as receptive to the Cimmaron as the marketing plot. Most bought a Cavalier, which included the same or similar inexpensive front-wheel drive platforms designed by General Motors. Cadillac proved it was not ready to cater to the compact market until the later years. Common to the consumer in those days, most of our clients are on a severe budget. They're smart. They're avoiding additional costs, fees and taxes. They're working on their existing cars and saving a bundle of money with the help of Sharper Edge Engines.Are you considering an alternative engine for your Cadillac Cimarron? One of our experienced automotive technicians can help fill in some details. Call for availability and price. You deserve the best.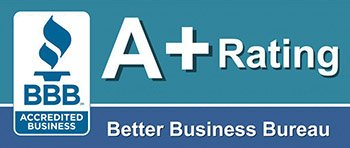 Toll Free 866-651-2992