home
>
remanufactured engines
>
cadillac used engines
>cadillac brougham engine
OEM Remanufactured Cadillac Brougham Engine for Sale
Welcome to our page about the remarkable Cadillac Brougham. Here you'll discover how to procure a reliable OEM Brougham engine safely from Sharper Edge Engines. Our family-operated business is the distinct provider for restoration enthusiast and remodeling experts. Your favorite excursion is strolling car shows, sitting in at auto auctions and you regularly advise online automotive forums. Your Cadillac Brougham is a top contender for makeover and restoration. Perhaps you're considering a spit-polish refab exterior and custom interior tech installations for a run at the SEMA show in Las Vegas. Whatever your goals with the Cadillac Brougham it is noteworthy for high retention value and sought after for restoration. Sharper Edge Engines is familiar with this restoration and modification arena. Our clients require flexibility, genuine attentive experience and great prices.
The last thing you need is a fast-and dry distributor sending sub-standard remanufactured Cadillac Brougham engines whose tooling was only a side-fancy by the attending machinist. You need accuracy and heavy experience. Your tire rims, alone, equal the cost of a replacement engine. You expect personalized service, reliability and genuine authentic (verified) used Brougham engines with accurate mileage. These values are a reflection of our family-owned business for more than twenty-five years.
Here, you'll find no third-party sales operators pushing a marketing scheme to satisfy shareholders. Instead, this is where the industry benchmark standards are implemented for remanufactured or used engines, transmissions, transfer cases and much more. Our clients sustain their personal restoration goals or their business needs on our forged relations with only trustworthy sources.
Get a used Cadillac Brougham engines from Sharper Edge Engines with top-notch industry standards even if you're needing to rev up your older car for the teenager on the cheap. In-house tooling is performed to superb standards.
• FREE Shipping • Free Multiple Quotes • What You Need • Get It Done On Time
Our technicians are available during business hours for questions and FREE quotes. Take the time you need without additional charges or pressure. There's no need to risk your investment with one of a plethora of businesses designed to stratify risk to their benefit.
OEM Cadillac Brougham Engine Specs for 1987-1992 Production:
This small-block Buick V8 307 engine with a 4 barrel carb was a 5.0 liter, but introduced as early as 1980 in various models from Oldsmobile, Buick to Chevrolet giving greater flexibility for restoration needs of original rated engines. This one used a 3.8 inch bore coupled with 3.385 inch stroke. Original configuration petered out with a maximum of 140 horsepower (vehicle identification number "9") but later popped to 180 horsepower. The 1990 configuration was 140 horsepower at 3,200rpm and 255 lb ft at 2,000 rpm. Again, various horsepower options were introduced into select models through 1992.
1987–1990: 5.0L, 307 cubic inches, L02 V8, 140 horsepower 1991–1992: 5.0L, 305 cubic inches, Chevy FI V8, 170 horsepower 1990–1992: 5.7L 350 cubic inches L05/LLO FI V8 with 175 or 185 horsepower
Transmission:
4-sp Turbo-Hydramatic 200-4R automatic with Olds V8 4-speed 4L60 automatic with Chevy V8
"After juggling shop help, customer service and paperwork I order parts and engines. The last thing I need is an unreliable service or inferior parts before a deadline. Sharper Edge is always on time. I love reaching attentive personnel and leaving my list and forgetting about it. I count on you guys." - Kelly in Ohio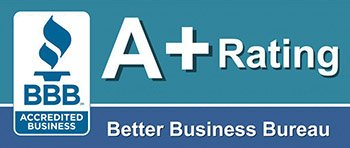 Toll Free 866-651-2992