home
>
remanufactured engines
>
cadillac used engines
>cadillac allante engine
Used Cadillac Allante Engines for Sale
Push it. Brake it. It can handle it. If your Cadillac Allante engine is in need of a replacement, you're at the right place. Welcome to Sharper Edge Engine, the best provider of used engines, transmissions and power trains for luxury cars like the Cadillac Allante. Here, you will find a summary of how to obtain a used, rebuilt or remanufactured engine of esteemed quality at phenomenal rates. Ah! The American version of the Pininfarina! (May the Italians forgive us.) Not only is the beautiful Allante roadster a popular Cadillac convertible, owners equate it's maneuverability to the Corvette.
When availability of this gem became scarce our family kept our customers in mind and hand-selected only the finest with lower mileages. Availability is limited, so don't hesitate. Call in with your VIN and likely shipping address. Allow one of our friendly and personal representatives handle the needs of your Allante.Despite some hiccups with the Cadillac Allante our clients treasure it's unique styling and hold esteem for soon-to-be classic status. If you're among them, call today to find out the lowest rates within the automotive parts industry for any remanufactured Allante engine for mint restoration or repair.Make your investment worthwhile. Stay safe and only deal with smaller well-rounded after-market parts distributors like our family at Sharper Edge Engines. We can provide upon availability: • Warranties • Low mileage engines and transmissions • Best prices in the industry • FREE Shipping
"Oh, I love this car!" cheer our clients when their engines rev again. It'll never end. There will never be another like the Allante and you know it. You own a piece of history in the making just like so many of our clients. Get back behind that wheel and feel the push by replacing that used Cadillac Allante engine. Trust in our knowledge and experience. Our technicians tool the parts in-house. All engines, transmissions, power trains and transfer cases pass multi-point inspections and by hand on every possibility by our own. Accountability is imperative. If you're looking for a customized modification for your Cadillac Allante, we have the driving knowledge. Here is a summary of the engine specs produced from 1987-1993:
Cadillac 1982-issued HT-4100 V8 for rear wheel drive and longitudinal front applications with its bell-housing multiplying over a number of non-Cadillac models. For the Cadillac Allante roll-out:
Cadillac Allante
4.1 liter HT-4100 V8 250 cubic inches, 135hp @ 4,400rpm and 190 lb•ft of T @ 2,000rpm 4.5 liter HT-4100 V8 introduce in 1985 with a 3.6" bore, 200hp 270 lb ft of T (Not to be confused with the 1990 issue under similar specifications). 4.6 liter Northstar V8 (1993) 95 horsepower @ 5,600rpm and 290lb ft @ 4,400rpm Transmissions: 4 Speed 4T60 Auto 4 Speed 4T80 Auto
Stay sustainable by replacing that engine and recycling the old. We provide greener solutions for a better future through the after-market auto parts industry. Call for details. Be sure to like us on facebook and chat up on Twitter!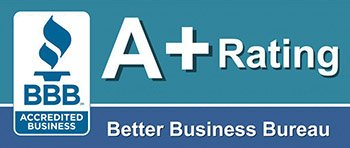 Toll Free 866-651-2992