Thank you for stopping by Sharper Edge Engines transfer case department. The transfer case is a major part of the drive train of a vehicle. When it fails you go nowhere. There are usually no warning sign sand they are often over looked at tune up time due to their location under the vehicle. Below is a short description of the transfer case and what Sharper Edge offers as a replacement to the one you currently have .Find a Transfer Cases using Sharper Edge Engines. Our experts enable you to easily get Transfer Cases parts to keep your vehicle running its best. Our used Transfer Cases service helps you find the best deal on quality Transfer Cases through our business which contains an inventory coast to coast of thousands of used and rebuilt car part.
The transfer case is a part of a four-wheel-drive system found in four-wheel-drive and all-wheel-drive vehicles. It receives power from the transmission and sends it to both the front and rear axles. Most Transfer cases last the life of the vehicle under normal driving conditions.
Consistent off road and heavy hauling use is the major reasons for transfer case failure. That's where Sharper Edge comes in. We can supply you with a low mileage used or remanufactured transfer case to fit your light duty truck and SUV needs.
Toll Free 866-651-2992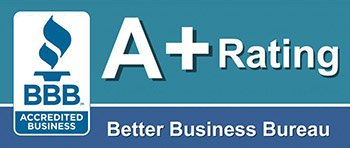 Re-manufactured units are sold with a 1 year parts and labor warranty and are built with all new updated parts, So if your transfer case has a defect from the original manufacturer. We know about it and those defective parts are replaced with new, stronger parts that wont break or break down on you .Sharper Edge can find a transfer case to fit just about any budget. So ,give us a call and speak with one of our knowledgeable parts specialists .Have your vehicle identification number (VIN) handy to ensure you get the right transfer case at the right price.
There are so many online engine businesses these days , so I as the owner ask you to please before making any decision , check out the business you want to deal with , see if they even are a BBB accredited or not and if no leave that business and if yes see how many complaints they have and how many reviews they have , read the reviews and complaints and see what is wrong or right with the promises you heard on the phone and the reality of what they really do .
I have heard so many times horror stories from our customers about dealing with those online base businesses who they ripped him off and he never could get the hold of a manager or the owner . make sure you can easily reach the owner if any problem comes up .there are so many places these days to check out a business …. Just write the name of the business and then write reviews and Google it …. It's that easy .
Sharper Edge Engines is a family owned and operated business . so you can easily reach the owner . we are not a huge business . we keep it small but less headache . more fun , better customer service and at the end we can sleep better at night .
Call Now:1-866-651-2992
Our reviews on the BBB website are rated excellent and the reason is the good customer service we have and the honesty of us , that's what we are proud of and that's what many others are lacking of .
We here at Sharper Edge know you need a good price on a guaranteed part .But we also know you need a quality tested part that wont break down on you. Sharper Edge used transfer cases typically come with a 90 day warranty and are inspected for internal chain tightness, clutch wear and external case cracks. We only ship the best!!!
Acura Transfer case,Jeep Transfer Case,Dodge Transfer Case,Chevy Transfer acse,GMC Transfer Case,Ford Transfer Case,Nissan Transfer Case,Toyota Transfer Case ...
Get free quote,Call us now at: 1-866-651-2992
Jeep Transfer cases: NP203, NP208, NP271, NP273, BW1345, BW1350, BW1354, BW1356, BW4404, BW4405, BW4406, BW4407, DANA28
Ford Transfer cases: NP203, NP208, NP271, NP273, BW1345, BW1350, BW1354, BW1356, BW4404, BW4405, BW4406, BW4407, DANA28
Chevrolet Transfer cases: NP8, NP203, NP207, NP208, NP231, NP233, NP241, NP241 (DLD), NP243, NP246, NP261 HD, NP263 HD, NP271, NP273
Dodge Transfer cases: NP203, NP207, NP08, NP231, NP241 (DHD), NP241 (DLD), NP271, NP273
Hummer Transfer cases: NP242, NP4484
BMW Transfer cases: NV125-X5
Mercedes Transfer cases: ML320, ML430