The Absolute Best Used Engines, Rebuilt Transmissions and Used Auto Parts Available!
1-866-651-2992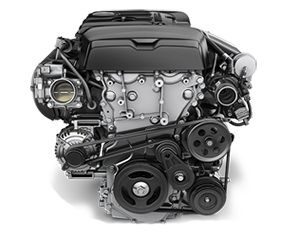 Sharper Edge Engines is one of the nation's top sellers of rebuilt and used engines and transmissions.
Our family-owned and -operated company is different from other companies in the industry because of the customer service we offer along with our products. Whenever you need assistance, we're here for you. Before, during, and after your purchase of an engine, transmission, engine block or transfer case from Sharper Edge Engines. Few companies in our industry can say the same. Our loyal customer following and A-rating by the Better Business Bureau are proof of our dedication to affordable, friendly and timely service. And because the quality of our products matches the quality of our service, you can only expect good things from Sharper Edge Engines.Car owners, service shops and dealerships across the country consistently rely on us to supply reliable engines, transmissions and other car parts.
1-866-651-2992
Car owners trust us because we almost always have what they need in stock. With an organized inventory of over 15,000 units, we're always one step ahead. Service shops trust us because of our 100% satisfaction guarantee. We're so confident in the quality of our automotive products that we assure shop owners they can expect peak performance after installation. This means happy customers and non-recurring visits for the same problem. Dealerships trust us because we pass our overhead savings onto them and all our other customers. Because we're family-owned and -operated, dealerships are able to speak about important matters with us directly. When you become a customer of Sharper Edge Engines, you also become part of our automotive family. And we treat family right.
Call us now at: 1-866-651-2992
Some of the automotive car parts we sell include:
If You Want To Ignore The Hassle Of Going Through a Third Party To Get The Car Parts You Need, Choose Us. If You've Had Problems With Unseen Car Parts Installed By Local Auto Shops, Choose Us. You'll Know exactly what to expect and your expectations will always be fulfilled. And finally, if you're sick and tired of playing the run-around game with buying and returning engines and transmissions, choose us. Every product we sell is tried and true and your satisfaction is always assured.
Toll Free 866-651-2992